Discussion Starter
·
#1
·
So, I've been reading a lot of the old posts about the brakes and haven't seen any describe the issue my car is having. So, my Daytona is at about 18,900 miles. After a recent oil change, my tires started squeeking a little while driving. It was a bit annoying, but I still have the stock brakes and I was aware of the common problems with them. With each day that passed, it got worse. After a few days, it was a constant squeel and then a grinding type noise when I was braking. Finally, my boyfriend and I both had time to get the car on the lift and take a look at what was going on: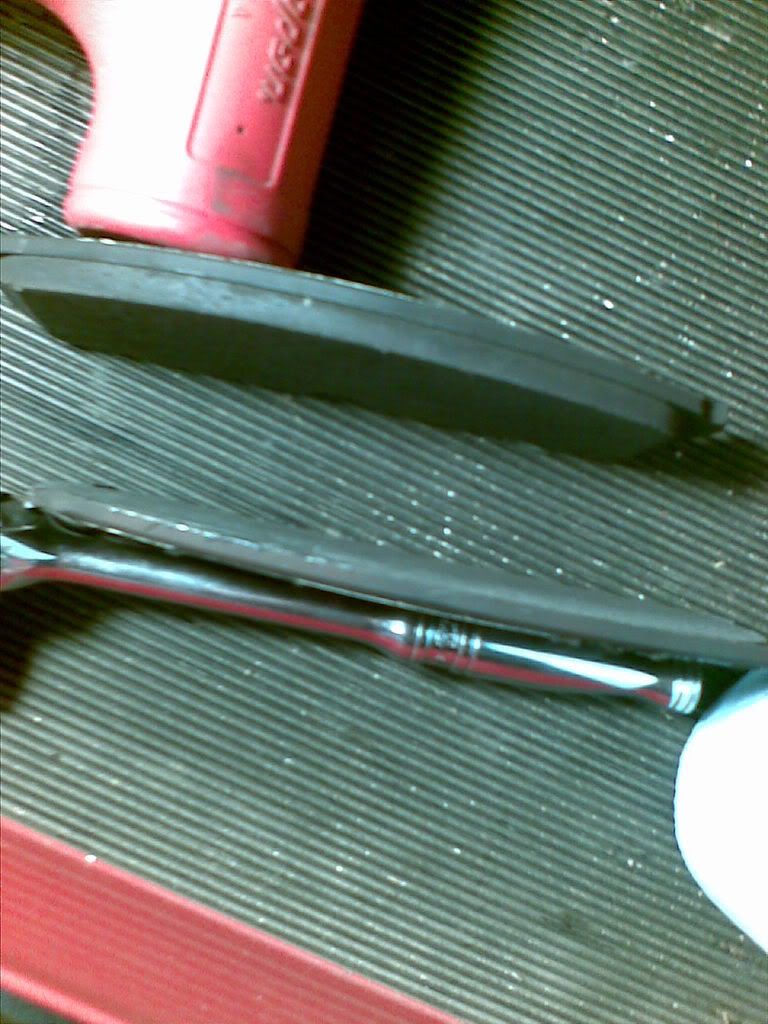 These brake pads are from the driver's side. The good looking one was on the outside, while the chewed up one was on the inside. There is nothing but metal left, and on one side the metal is all scraped up. We figured that the caliper was constantly pressing in on the inside brake pad, while the outside floated freely like it's supposed to.
It was taken into the dealership and they told my boyfriend that it was totally normal, that they were suprised I had made it this long...and wanted to do a brake job on it that wasn't covered under warranty and would probably end up costing me a ton of money.
Now, I had them fix the brakes (for squeeling while stopping) at 9000 miles. I'm not sure if they had replaced the pads, I know they replaced the rotors.
I now need to get the rotors turned, new brake pads, fix the calipers, and this is supposed to be "normal wear and tear"? Also, what I find funny about it being "normal" is that the passenger side looks nothing like this. Sure, there is more wear on the inside pad, but nothing that I would consider abnormal.
Has anyone else seen anything like this?
Also, are the worn angles at the edges of the pad normal? They seem more severe one the driver's side.