i hope the pic says enough. you know by hand i could draw this beautifuly. or on AutoCAD(which i used daily) but man.. MSpaint is... fkn hard.
her4e goes nothing.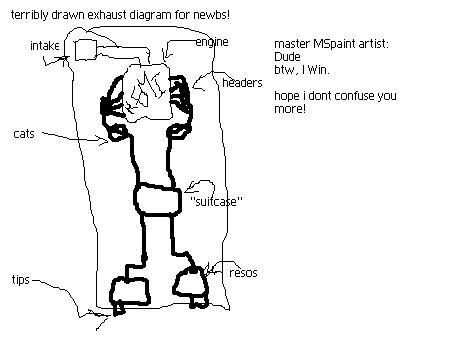 dont you love the stunning accuracy of the body styling i drew?
hope i help. even tho i dont think i do!
i like this one more
i work with autocad and whipped this up in 30 mins