Discussion Starter
·
#1
·
U.S. Olympic Basketball Team to Sign a One-of-a-Kind Vehicle....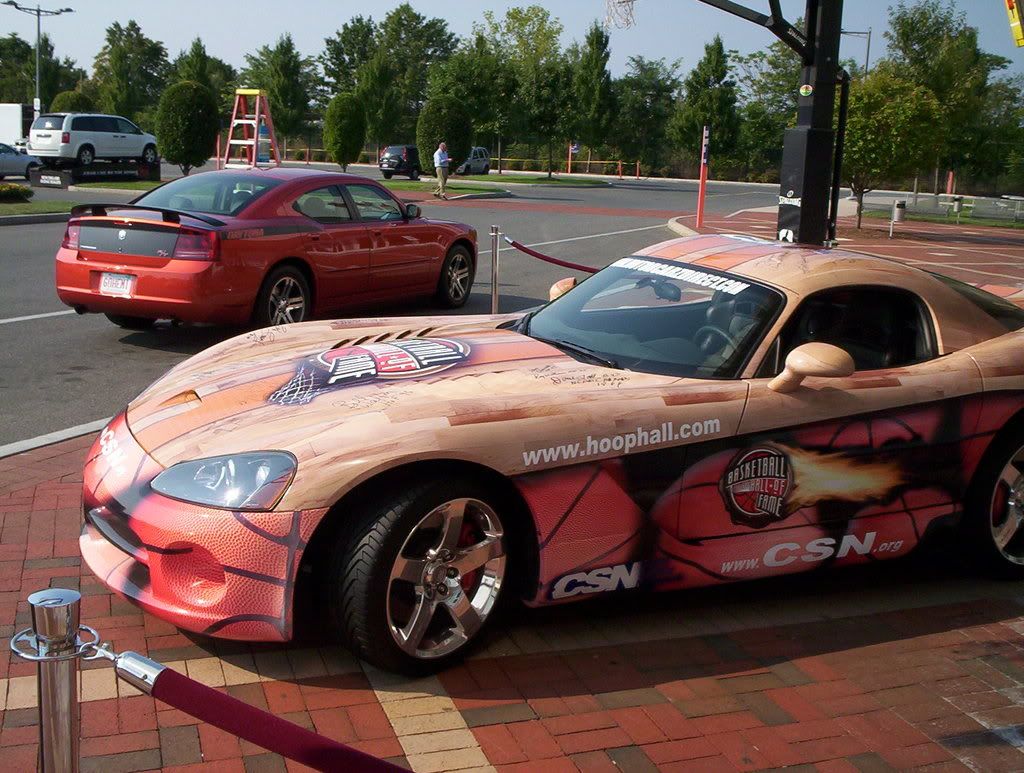 U.S. Olympic Basketball Team to Sign a One-of-a-Kind Vehicle for the Child Safety Network (CSN) and Naismith Basketball Hall of Fame (September 2007)
Starting in Atlanta at the Final Four Press Conference, CSN unveiled the Basketball Hall of Fame Viper developed by Ward Leber, CEO of CSN. The kick off event in Atlanta gathered signatures from: Bill Walton, Dominique Wilkins, Van Chancellor, David Lattin, Harry Flournoy, Mannie Jackson, K.C. Jones, C.M. Newton, Walt Bellamy, Bob Kurland and Hubie Brown. The Viper will tour the U.S. gathering signatures of Hall of Famers to bring attention to free lifesaving child safety resources available at
www.csn.org
.
Said John L. Doleva, President and CEO of the Naismith Memorial Basketball Hall of Fame, "We are pleased to partner with CSN and utilize the excitement and passion for basketball to help keep children and families safer throughout the United States and around the world. Basketball is a sport for all ages and the Hall of Fame supports all facets of the game. We look forward to having many Hall of Famers and other basketball greats sign the vehicle and help promote the mission of CSN."
Attorney and philanthropist, John M. O'Quinn, has provided the vehicle and will display it in his future automotive museum in Houston, Texas. Mr. O'Quinn has also donated over $800,000 to support the Child Safety Network's (CSN) mission to prevent child abuse, abduction, injury, and exploitation.
In regard to his roll in making this historic vehicle come to life, Mr. O'Quinn said: "What drives my interest is not just my love for the game of Basketball or my passion for assembling the world's greatest car collection; but to help alert parents to
www.csn.org
, where a parent can find free safety information for children K-12.
Said Ward Leber, CEO of the Child Safety Network: "We are very grateful to the players who will sign the vehicle; and to Mr. O'Quinn for his continued generosity."