Here are some new pics of my dirty car taken by a cheap camera of some new mods.
I ordered the tinted tails (medium tint w/ clear reverse lights) off eBay from Pacific Coast Creations. They were $109 for the service with a core charge of $100 where you send yours back or keep your stock and get the new from them. The lights turned out great.
I also have some pics of my Reflective Concepts emblem overlays that I ordered before they discontinued most of our Charger products. They are the Medium blue over the Charger, SXT, and 3.5L. Then the Silver is on the High Output. I also ordered a black SXT since I did not know it I would keep the blue or order black (too late to change mind now that they stopped production of Charger and 3.5L HO) and I ended up sticking it on my black grille that I put on a few months ago. You can not really see it until light hits it but it gives it a nice touch instead of nothing but black on the front.
Again, the car is dirty and the pictures
but I will take better ones later on.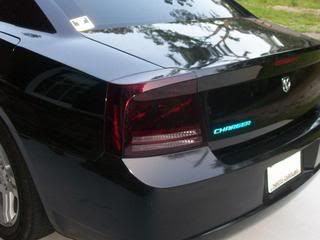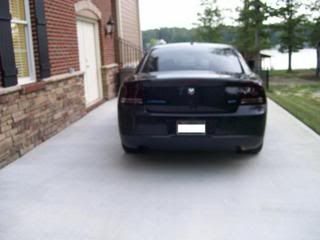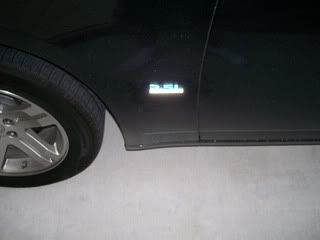 More pics:
Now I need the wheels to finish it off.