First of all, short backstory both of us miss the Grand Cherokee BADLY. It was practically the perfect vehicle for our family. Sadly had to sell it, long story and $8,500 severe damage later (rear ended at a stop light). We do not however miss that craptastic Italian Jeep Renegade nightmare that came before the Grand Cherokee.
———————
More longwindedness, feel free to skip!
Moving on, after selling the Jeep and the house we needed to buy another rig for my wife. She likes off-roaders and trucks so I spent hundreds of hours researching and after balancing cost, vs capability and reliability the GX470 won. Almost bought a Sequoia but good god damn they hold their value as do 4runners our third choice The GX was dirt cheap and this particular one despite the mileage drives like a brand new car even at 170k miles. I've driven vehicles at 50-60k that drove worse. The steering and suspension feel tight and brand new and the engine is powerful and smooth. Pretty impressed how smooth it is. I drove a half dozen of these and this was the winner. Drove two with much less miles which both felt a little tired. This one is like a spry cat and eager with the throttle.
———————
So now I'm staring to do some light mods first to get them out of the way.
Here she is the day we brought her home shortly before selling the house.
———————
LIGHTING
———————
First mod was obviously LED interior light replacements:
Next was swapping out the horrible headlight bulbs for some LEDs, no pictures yet.
Pics TBD
Next up are some off-road lights to replace the fog lights and backup lights. I'm looking at using these for the fog lights: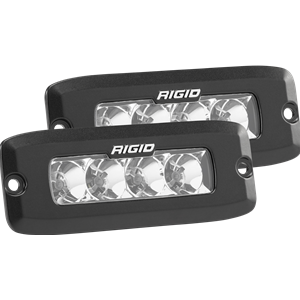 Rigid Industries Flood Flush Mount Pair SR-Q Pro RIGID Industries
And these for the backup lights: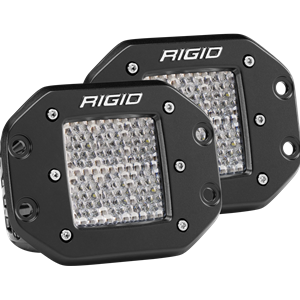 Rigid Industries Diffused Flush Mount Pair D-Series Pro RIGID Industries
The next set of lights to replace are the running board lights, I got one replaced already.
Pics TBD
Naturally the rear bulbs needed to be LEDs. I've got these in the back and they are super bright.
Buy Alla Lighting 2800lm 7440 7443 LED Bulbs Red Xtreme Super Bright 5730 33-SMD Cars Trucks' Turn Signal, Brake Stop Lights, TailLights T20 7441 7442 7444NAK: Bulbs - Amazon.com ✓ FREE DELIVERY possible on eligible purchases
Buy Alla Lighting 2800lm 7440 7443 LED Bulbs Xtreme Super Bright T20 7441 7442 7444NAK 7443LL LED Bulb 5730 33-SMD Car Truck Turn Signal Blinker Lights Replacement, Amber Yellow: Bulbs - Amazon.com ✓ FREE DELIVERY possible on eligible purchases
Pics TBD
Just picked up these for the front turn indicators:
Ordered a Smart Tap to both solve my hyperflashing due to the LEDs and to add a tap three flash indication.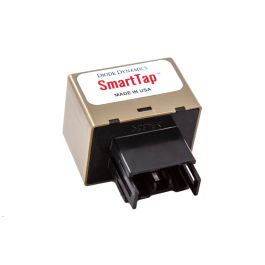 <div class="ddescr"> <div class="dcol1"> <div class="block1"> <h3>Features</h3> <ul> <li>Adds unique, programmable functions</li> <li>Compatible with LED or standard bulbs, no hyperflash</li> <li>Plug and play swap for original module</li> <li>Assembled in USA, 3 year warranty</li> </ul> </div>...

www.diodedynamics.com
———————
TECH
———————
I bought one of these, and I'm about to install it this weekend if the 16mo old gives me some free time.
This radio can be installed in Lexus GX 470 2003 - 2009. Stunning, feature-rich. Plug and Play. Retain most OEM features. WiFi, Bluetooth, MirrorLink.
phoenixautomotiveinc.com
———————
Maintenance
———————
Somehow the truck didn't have a battery brace/clamp or whatnot.
So ordered all you see here:
———————
More to come...