I'll start with a picture just because I know it's what you all want.
MOD REVIEW
Trufiber OEM Replica SRT-8 Hood (V2):
I can't argue with results… I love this thing!! While it did take a little extra prep work from the body shop and the grill/windshield washers were ridiculously hard to put in, overall I am very happy with my decision on this hood. The fit is incredible and I have gotten more compliments on my car in the last 3 hours than in the last 3 months! If you are looking for a ram air hood, I would definitely recommend this route.
Mod Rating: 8/10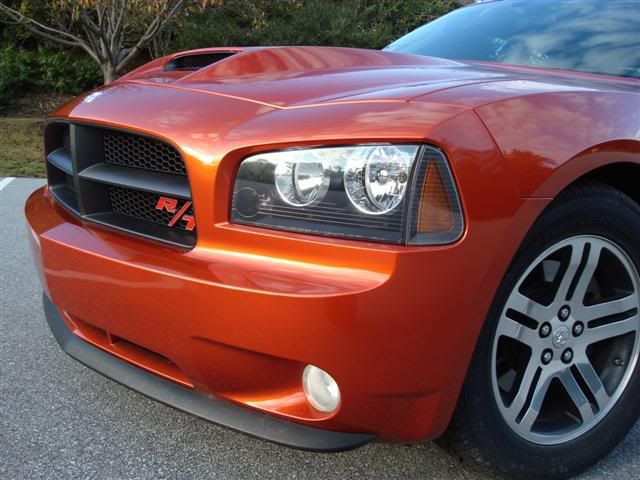 Mopar CAI:
The install was very easy compared to previous cars I have installed intakes on, but I found the Mopar instructions pretty useless. For those of you who want to install this mod in the future, I found it much easier to loosely assemble all of the parts and then put the CAI in as one piece and tighten everything. This cuts down on the time you will spend at awkward angles and in tights spaces during the install. Also, I have no clue why the instructions say you need to extend the factory breather hose. I actually cut off about an inch of mine and then used a hose clamp to attach it to the CAI.
This mod with my factory hood did not produce any real performance games that I could notice, however the difference it made in the sound of my exhaust made it totally worth the price! It's definitely about an octave lower and much more throaty than it was with my original Daytona intake. The sound of the intake itself was also impressive, especially at anything more than half throttle. After the new hood, the butt dyno tells me I'm a little faster in the lower RPM's and the intake sound has gotten even louder both of which I think are due to the hood scoop. The sound is absolutely menacing!
All in all, I really like this mod even though it didn't increase performance very noticeably. It looks great, it sounds great, it was easy to install, it's made well, and it performs at least slightly better the stock one, so I'm happy.
Mod Rating: 7/10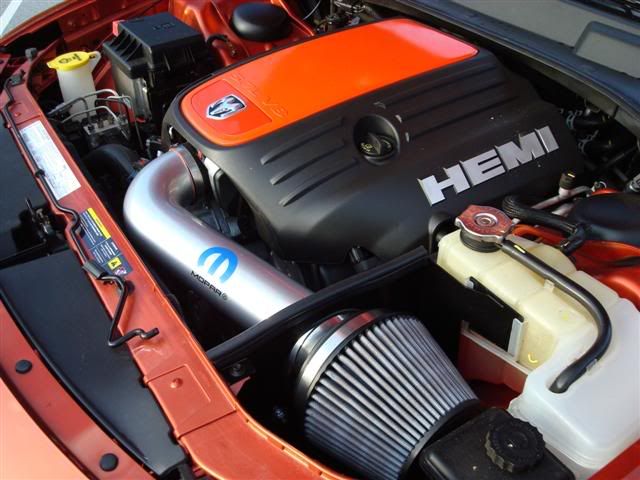 Diablo Predator :
Sorry it took me so long to post this review guys, I was dealing with some Autostick issues in the current revision (8r17). These were my problems:
-When the car was in autostick, it would not upshift under heavy throttle until i let off the gas pedal. for example, if I was in autostick 1, stomped the gas, then upshifted twice the dash would show 3 but the transmisison had not shifted at all. It would not shift up until I either lightened my foot significantly or, in some cases, took it off the gas pedal all together. It did this with and without raised shift points/shift firmness.
-autostick only showed 1-4 and D.
-I could select any gear I wanted (1-4) while at a stop but it would always start in 1 regardless of what gear I had selected and displayed on the dash. in stock mode, I could only select 1 or 2, but it would start in 2 if that is what I chose.
ALL OF THESE ISSUES WERE RESOLVED BY RETURNING THE CAR TO STOCK, DISCONNECTING THE BATTERY FOR AN HOUR, THEN REINSTALLING THE 93 CAI TUNE!!
Now that those issues have been solved, I can honestly say that I LOVE this thing. I adjusted for tire size, left MDS on, left ESP on, turned EGR off, reset the TCM, raised shift points, raised shift firmness, and adjusted the fans for the stock thermostat until I can install a 180. This Hemi finally runs like it is supposed to! Acceleration is even more effortless, and stomping the gas pedal down at any RPM in first gear elicits a nice tire squeal even with ESP on. The first time I pulled out of my apartment complex after installing the 93 CAI tune, I really did almost get the car sideways. ESP was flashing and trying it's best to straighten me out, which it eventually did, but this car is definitely much faster than it used to be! Comparing it to Superchips, I like everything about the Predator better. A lot of people are saying the Superchips transmission settings are better, but after working out the autostick issues, I much prefer the Diablo tune. I can't comment on any actual performance gains b/c my Daytona does not have EVIC (bummer, I know) and the Diablo does not log 0-60 time. The closest ¼ mile track is also over an hour away, but I will update when I can!
Mod Rating 8/10
255/55/18 General Grabber UHP Tires:
My stock Michelin 235/55/18 Daytona tires were down to the bars and I wanted something a little wider to replace them so I started looking at 255's as they are the widest that will fit on all 4 corners of our cars. I initially ordered a BF Goodrich tire in this size, but they were not available (more about this in Vendor Review), so I had to look at other brands. The Grabber UHP ranked highly on every website I looked at and at $109 a tire I figured I would give them a shot. THEY ARE GREAT!! Dry and wet traction are vastly improved over the stock tires, and they are at least as quiet, if not quieter than the Michelins were. Traction during cornering is also much improved, these things stick like glue! Despite the fact that some people like the low profile tires, I prefer the way the wider sidewalls look, ride, and handle on my Charger. They are also Z rated, which means I can remove bump my speed governor up to 160 without having to worry!! My only complaint is from an aesthetic standpoint in that I wish the tread pattern did not continue over onto the sidewall at all, but since that is the only negative thing I have to say about them… I highly recommend these tires to anyone! They definitely live up to their Ultra High Performance name.
Mod Rating: 9/10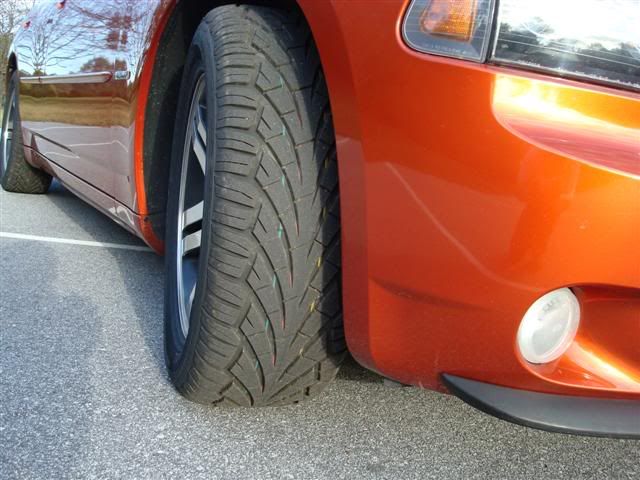 Mopar Hood Struts:
Wow, I never thought a mod so small would be so satisfying. Not having to hold the hood up with one hand while trying to use the prop with the other is worth the price alone. The added bonus of the install taking less than 5 minutes and giving me better access to my engine bay for cleaning and mods makes it a no brainer. My only regret is that I didn't have these installed prior to putting in my CAI. Coming in at under $50, this mod is rivaling NoESP for the most cost effective I have done.
Mod Rating: 10/10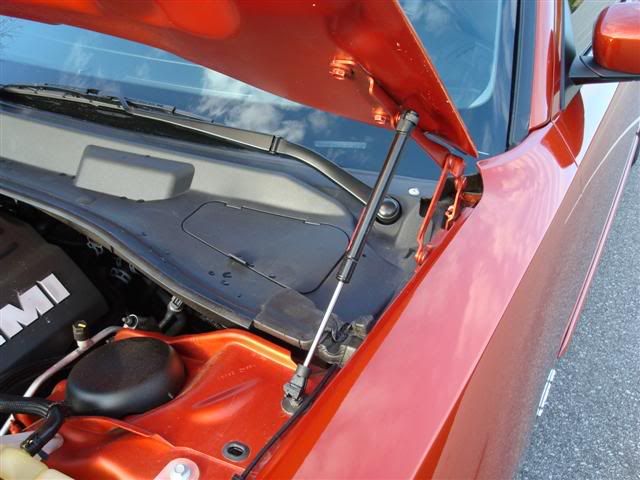 20% Window Tint:
I was iffy about going this dark at first, but in the end I'm glad I did. The SC limit is 27%, so I'm close enough to avoid immediate suspicion from overzealous LEO's. It's dark enough to keep people from seeing in, but nearly unnoticeable from the inside at night. If anything, I wish I had gone a little darker. The main reason I got this done was to keep my black leather from getting so hot when my car was left parked in the sun. It has definitely done its job on that. As long as the sun isn't coming directly in the windshield it is a good 20 degrees cooler when I get in now. Add this to the fact that it just looks
[email protected]
good and costs less than $200… and I will certainly be doing this on every car I own from here on out.
Mod Rating: 8/10