Discussion Starter
·
#1
·
What a night.....the combination of the new DIABLO/BG tune has taken my car to new levels...thanks Dave, killer tune man. I wonder what a FRI specific tune would do? Its a complete animal now.
I knew it was going to be a great night when the car popped a 12.45 @ 110 right off the street, no cool down. From there things only got better....a couple 12.3's and another 12.4 for good measure.
Needless to say the smile is still permanently etched in my face after picking up this timeslip:
DA: +91
RT .075
60 1.75
330 5.157
1/8 7.944
MPH 88.37
1/4 12.35
MPH 111.32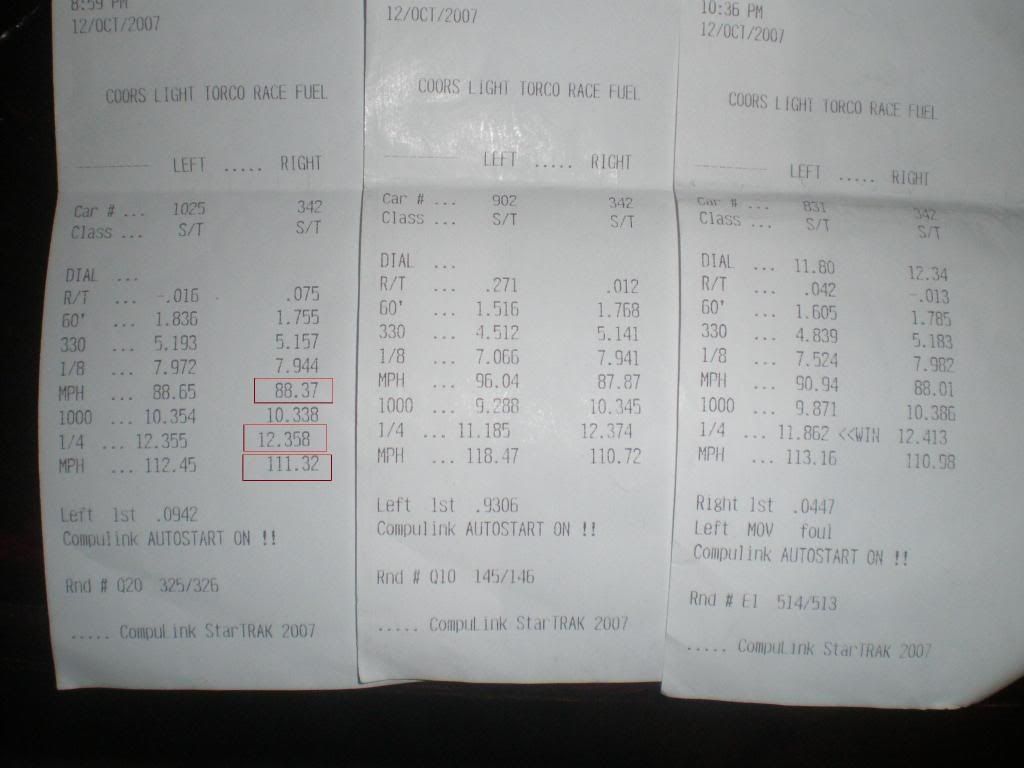 I am not the only one who had a great night...Cpl Daugherty managed to break in the new Sidewinder at MIR tonight...knocking out a 13.06 @ 106 on street tires. Incredible times for a cam only car. This is going to be a 12.8 "cam only" car with DR's. Congrats Cpl!!!

12 Second database updated!