Discussion Starter
·
#1
·
I love the all black interior of the Super Bee's. But I also love our Detonator Yellow color, of the car. I wanted to bring the Det. Yellow inside the cars interior, as an accent. I bought a wood dash kit and then had it painted in Det. Yellow. I did not use all the pieces, in the kit, as I felt it was over kill.
The center console is all done except for the BT radio knobs and door controls. I am painting those in Det. Yellow, should have them back soon.
I will eventually remove the gauge cluster and paint the 4 silver rings in Det. Yellow.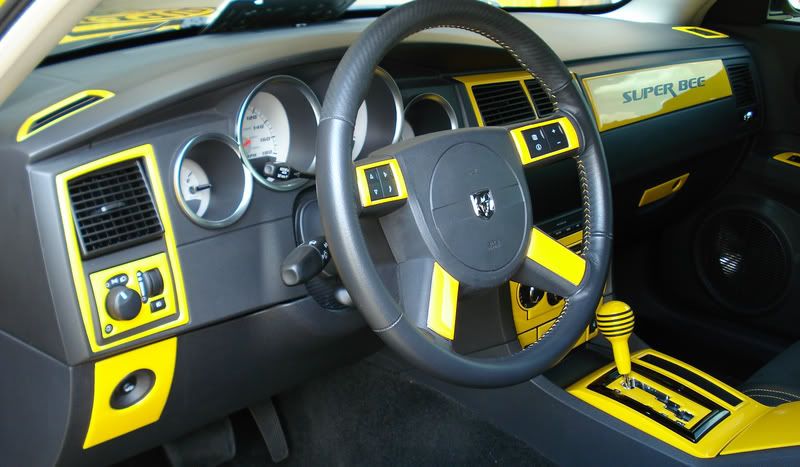 The doors are not finished yet. I am having James at 22Elite reverse the leather door arm rest's. Yellow leather like my console top and black embroidery. There is also one more piece of the dash kit to be installed. I ran out of the 3M 94 Primer for the dash kit pieces. When I get more I will install the long dash pieces that go from the door handle down the length of the door panel.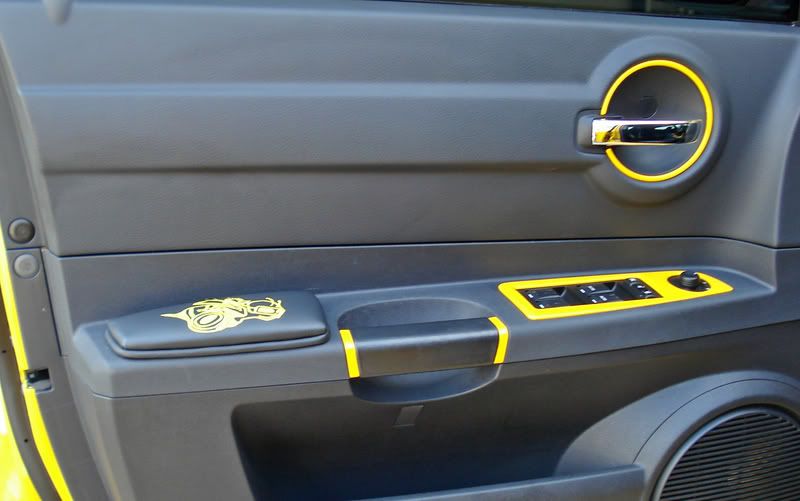 The missing piece I didn't get installed before I ran out of primer. In time, I will remove the door panel and paint the chrome door handle in Det. yellow as well.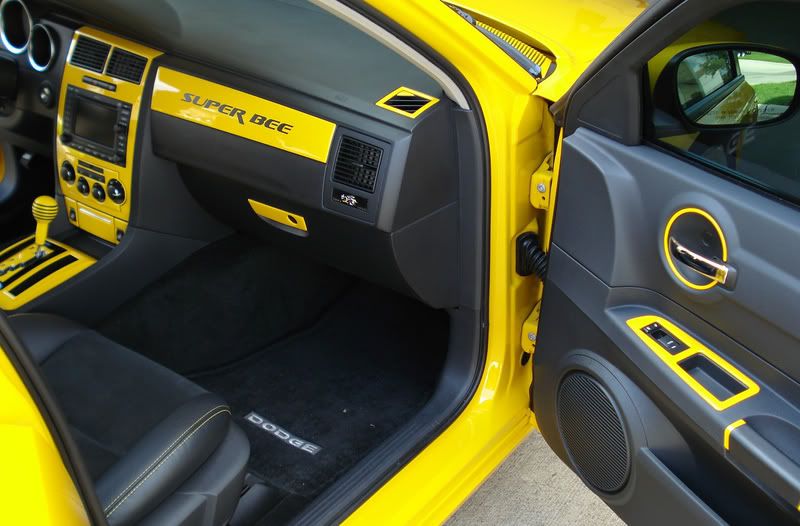 I had an extra Super Bee graphics from Rider Graphixs that I used for the passenger dash piece.
Back seat