Wow -this one has been on the wish list for so long now and now that it's done, I can't believe I didn't do this sooner. I decided to wait and upgrade once I got to a point that the stockers needed to be replaced. Now that I'm at 53K miles (ugh...) I got a quote for replacing stockers at a total installed price of $750. For about $100 less total cost (including install), I had a used set SRT struts and springs installed and VASTLY improved the ride, handling and height.
Quick little plug here... If you're in the Detroit area, go to the Plymouth, MI Belle Tire and ask for Matt and he'll take good care of you on the install. It's not easy to find a shop that's willing to install a box of your own parts and stand by the install but Matt's been wrenching on my ride for awhile now and he's a car enthusiast like many of us. He did a great job on the install - thanks Matt.
If anyone is at all on the fence on this mod - get OFF. This is one fantastic upgrade for RT guys and finally eliminated my last big gripe about the car. One of my biggest gripes when first driving the Charger was the amount of body roll it had – it's absolutely gone now. Previous to the Charger I had a Grand Prix GTP which handled REALLY well – I loved the way it ate up the corners. With the SRT suspension, it's now much closer to the Grand Prix type of handling. It's not at all obnoxious in terms of ride harshness – in my opinion it's perfect and it dropped it the ride by about 1" up front and by about ½- ¾" in back.
I had every intention of bringing a long ruler I had to take some detailed measurements and take good before/after pics. Unfortunately, I left it at home, so the best I can do for before/after pics are below:
This is what went on: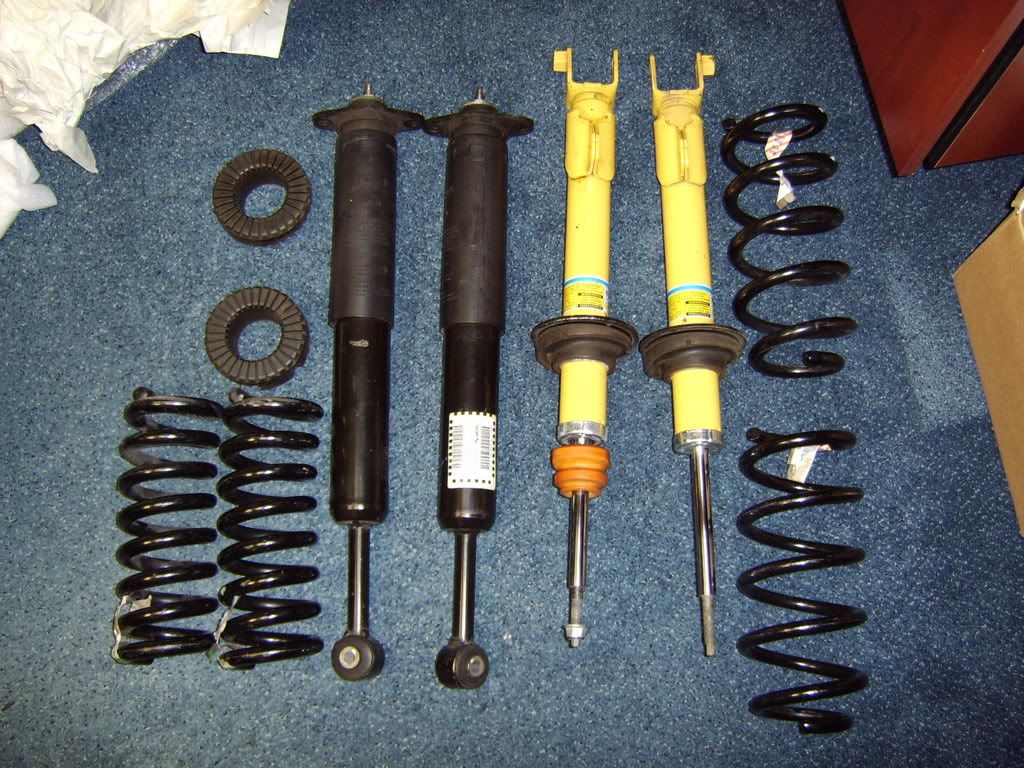 Before: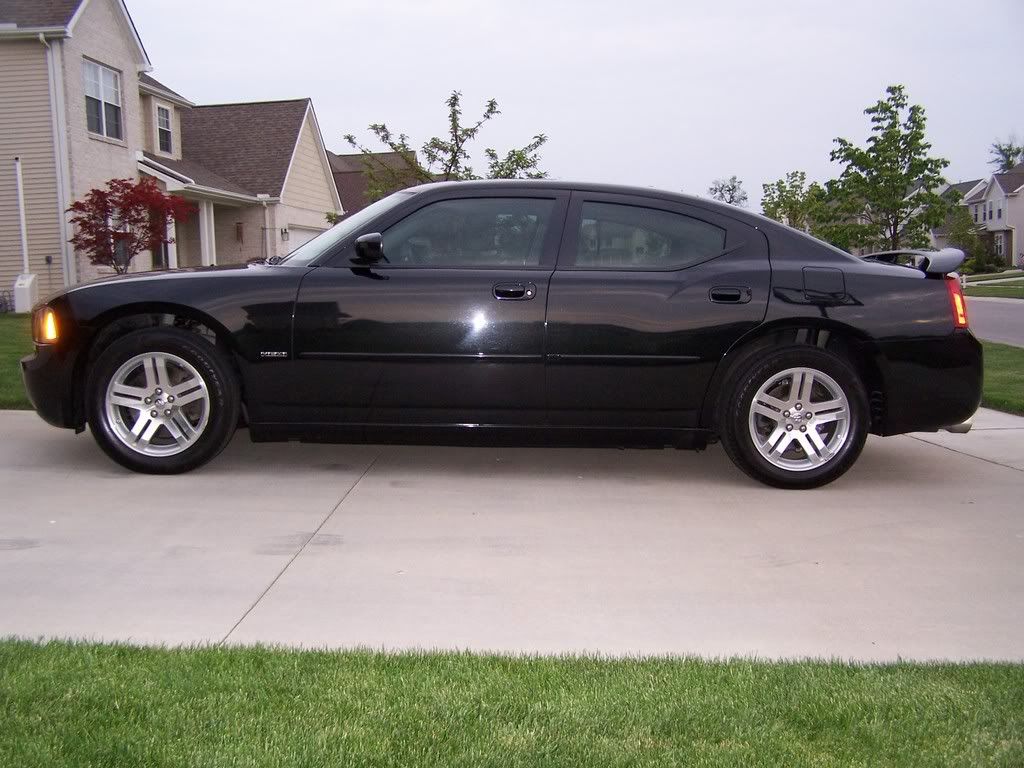 After: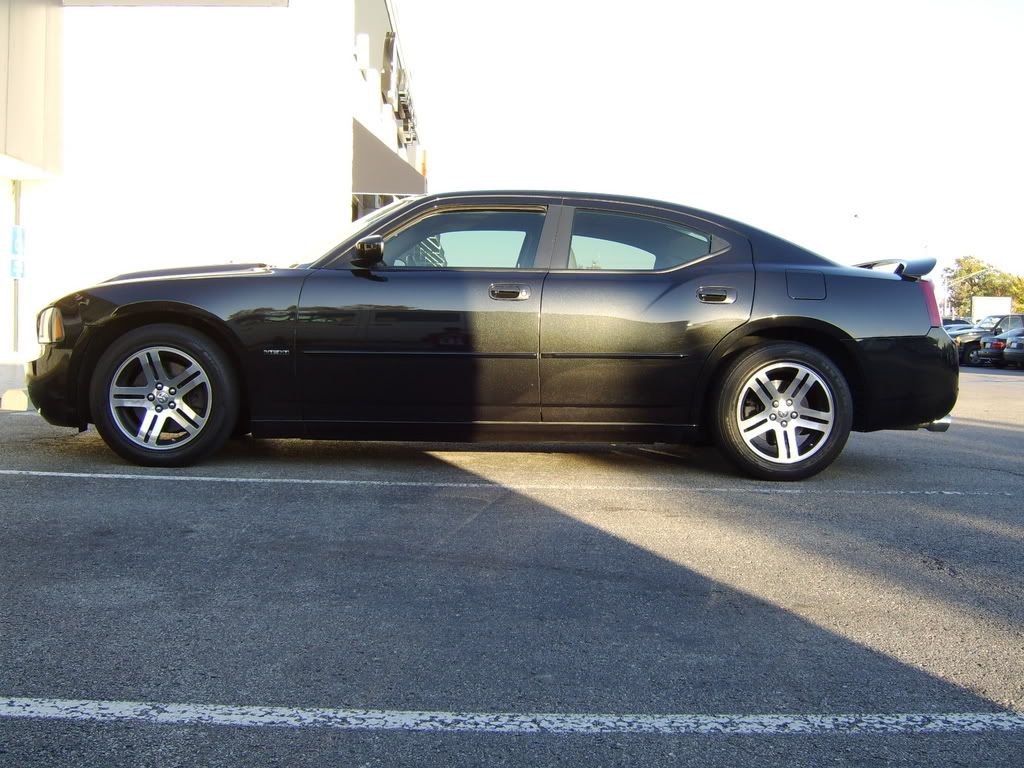 The biggest difference in ride height is up front. In the parking lot last night, there was a Daytona sitting there and I used my key as a rough ruler to measure top of tire to wheel well between my car and the Daytona. It was at least an inch difference. I wouldn't want to go too much lower due to my LT headers but I think it greatly improved the look of the car.
I friggin LOVE the ride now... :rockon: