Discussion Starter
·
#1
·
OK, so my good friend Matt (elcobra44) sent me this awesome blackout decal that says Charger to go along the bottom of the trunk, but I haven't put it on yet.
Here's what it looks like on his car: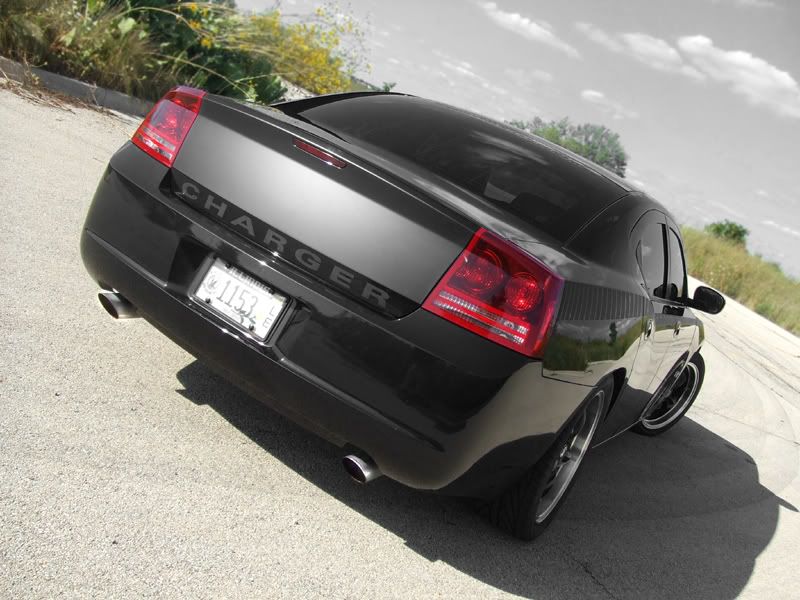 So I will probably remove the chrome "Charger" emblem, as he has done, once I add it.
Now what I though of doing, was getting a Ford "FLEX" emblem to replace it.
I've discussed this with a few people, and most of them think it's silly.
I think it would be cool to have my nickname badged on the trunk.
What do you think? Vote and let me know.
Also, Can someone photoshop it for me? Please?
:beerchug:
-=FLEX=-