Discussion Starter
·
#1
·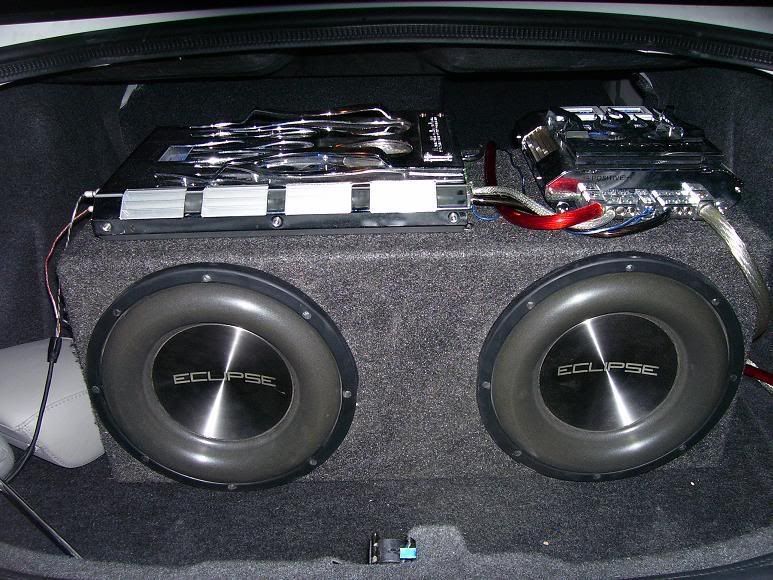 Eclipse Titaniums, one of my 2 old amps, 1300 HCT (wired @ 1 ohm) and a 12 ferad cap..
These eclipse are freakin sweet, never heard such quality out of anything but an 800 dollar sub! (These cost like 400 bucks or more depending on where u get them I guess) My buddy had them in his garage since they came out and had to pay some bills, so I got them off of him, and I used my old amp and cap from my old ride.
I like the sound, it gets to the ears.. but I'm used to more than double that, with a 250 amp alternator and 5x the air space... so I'm not impressed and never can be in a car with a trunk.
I know many of you know I told myself I wouldn't do this but the price was so right and it was so easy to put in I figured I'd try it. So far I like it.
Any input? Even negative, I don't care.