Discussion Starter
•
#1
•
Hi there! I'm sort of a newbie around here. I picked up my 2014 R/T Plus with the Blacktop package in late November. I'm absolutely in love with this car... anyway, my vow of keeping this beast stock went out the window. I started by taking off and debadging the "CHARGER" letters on the trunk, replacing the chrome R/T badge with a black one, and doing the "Ghost mod" by taking off the "D O D G E" letters on the tail light.
I also tinted the marker lights and added a touch of me; a Setina police push bar/bumper. Now, I know this isn't everyone's particular taste, but I fell in love with it. Install was pretty simple, and I'm really happy with how it turned out. I'm getting a kick out of watching people obey the rules of the road around me
Here's a before/after of the rear debadge/black RT.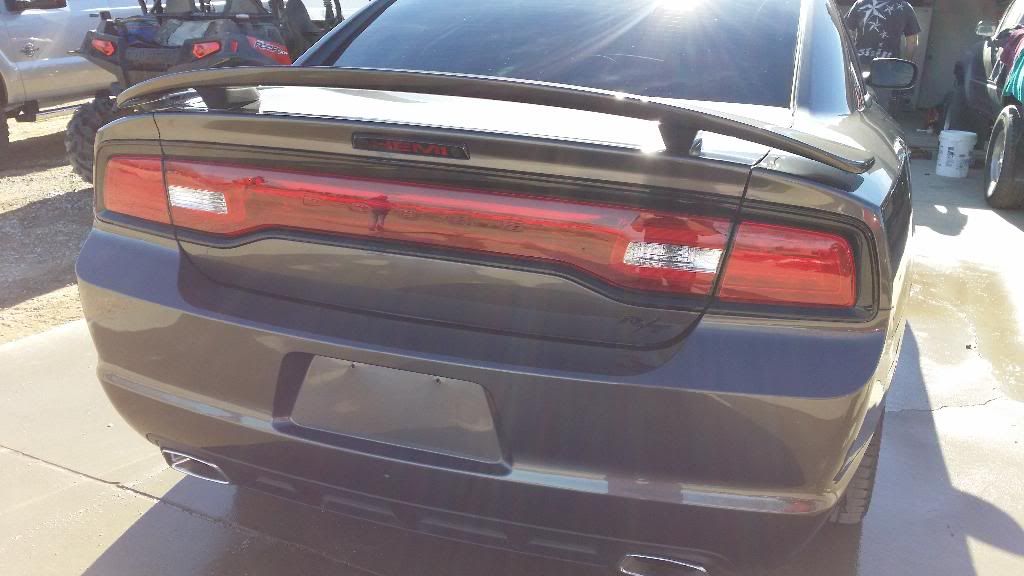 And the before/after of the push bar