Heres my little write up for the Mopar fog lights PN# 82209665.
EDIT: this write up is for 05-07 LX models... 2008 and newer models have a different
wiring harness and do not require half the steps in this process.
1st Step:
Wash and Detail charger :wax: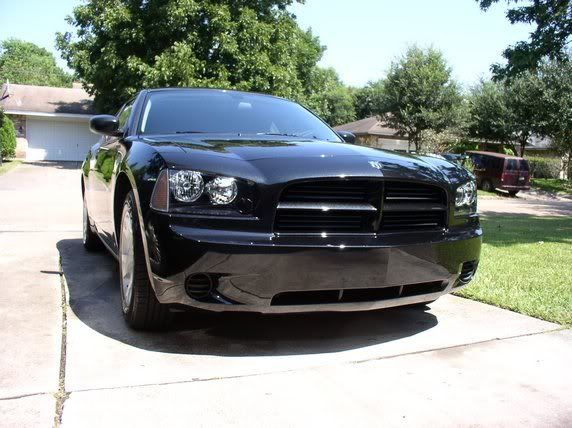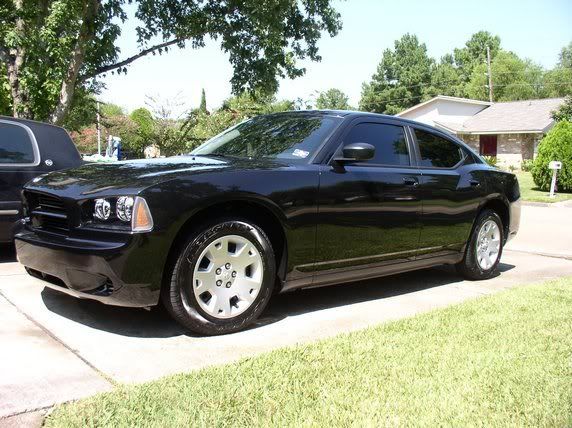 2nd Step:
Put up on ramps/jackstands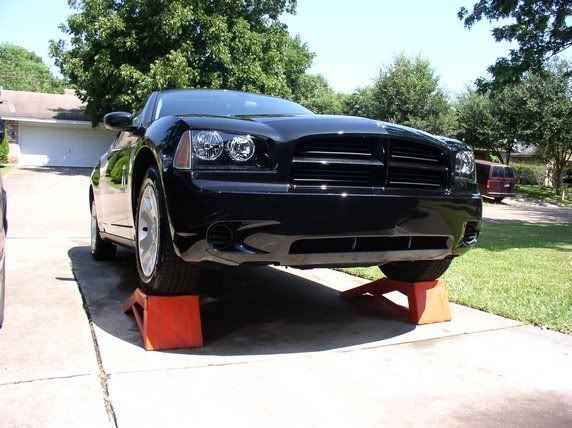 3rd Step:
Grab your sh--t and make sure its all there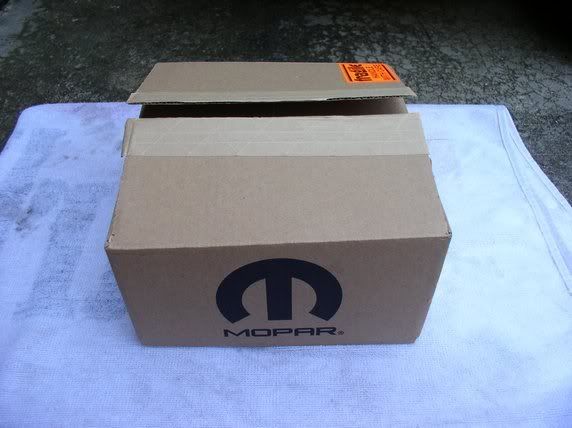 4th Step:
After you made sure its all there, trash those instructions.... your a man so act like one. :rockon: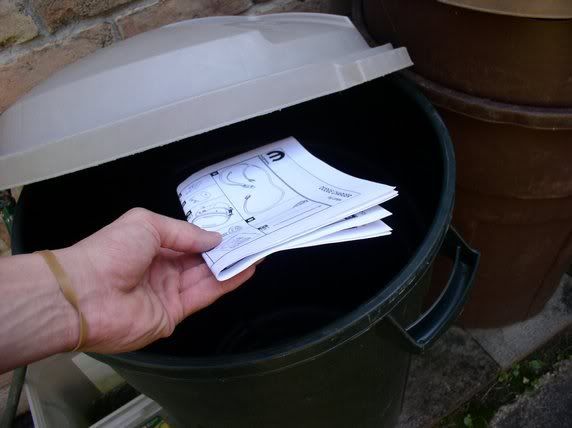 5th Step:
Go in the trunk and disconnect the (-) terminal of the battery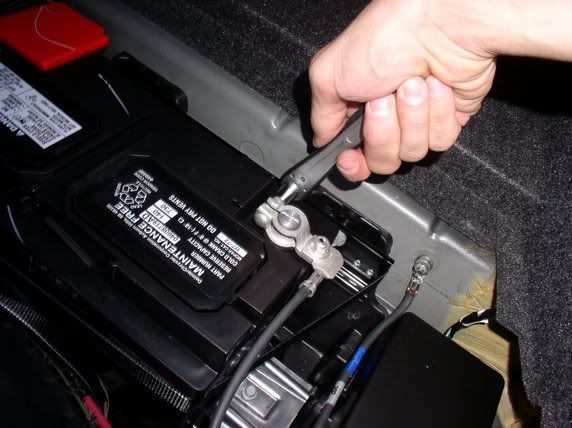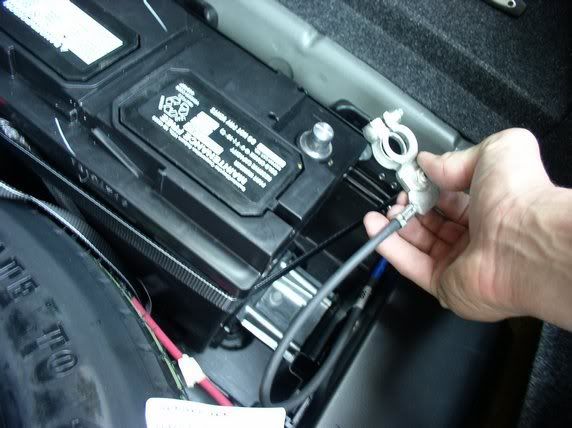 6th Step:
Go under the hood and get to the bottom side of the fuse panel by pulling on the 3 tabs around the top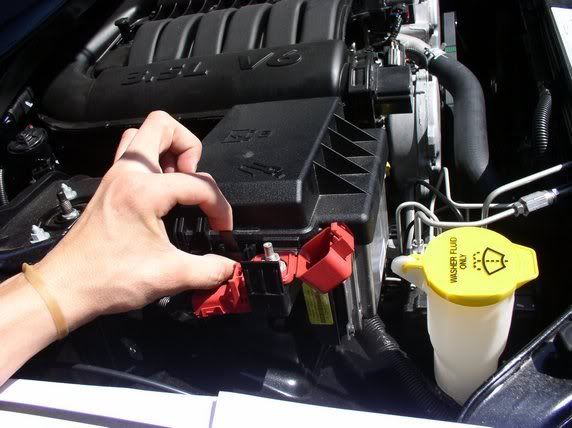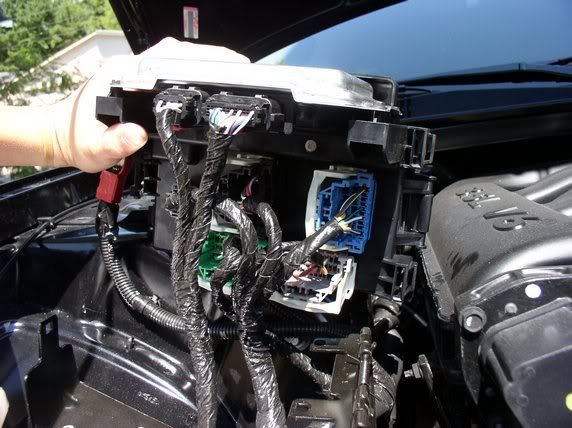 It works best if you remove the plastic snap holding down the battery cable in the fender well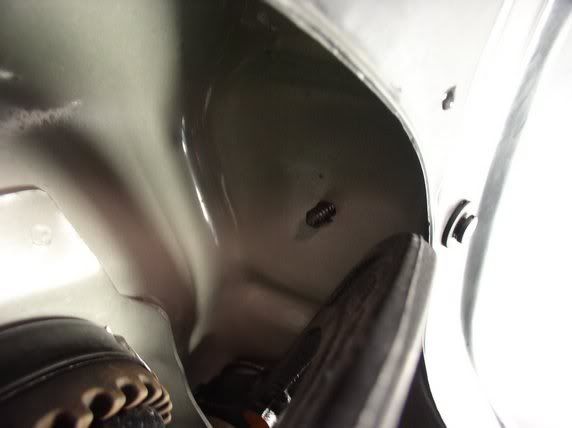 7th Step:
Remove the gray connector and the red retainer plug to remove the yellow/white wire. some chargers may not even have this wire, but if u do have to take it off... the file of a pair of finger nail clippers work best to make sure u dont break the clip holding in the wire.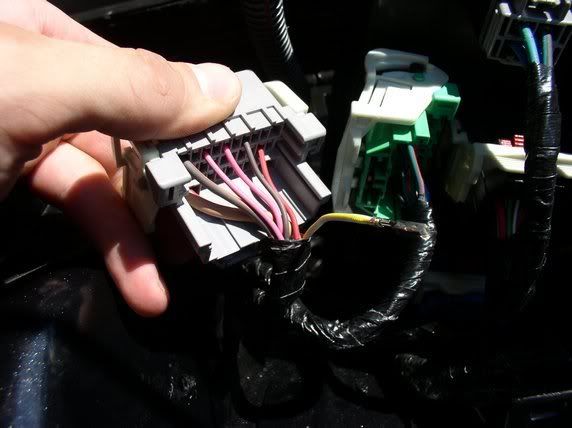 and while your at it... grab the connector with the yellow/white wire from the
mopar kit and install it in the same slot, then grab some electrical tape and tape back the old yellow/white wire to the wiring harness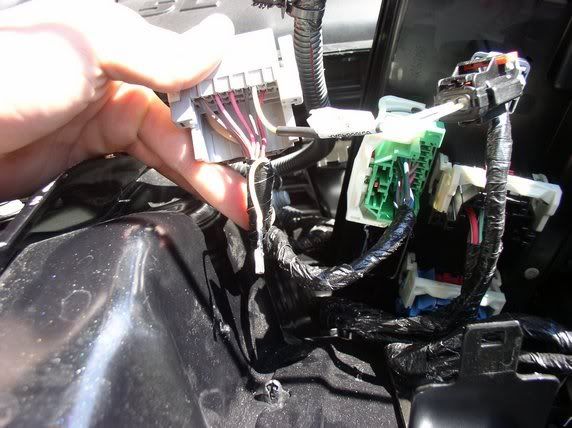 Step 8:
Reinstall the red retainer plug and plug the gray connector back into the fuse panel but not reinstall the panel just yet...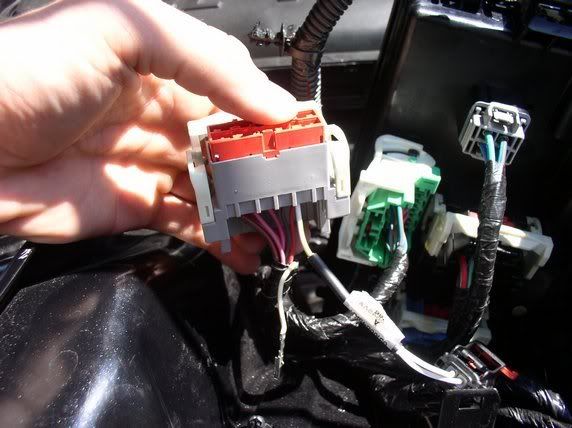 Step 9:
Remove all the retaining bolts and clips in the fender wells for the underside splash panel, then remove the splash panel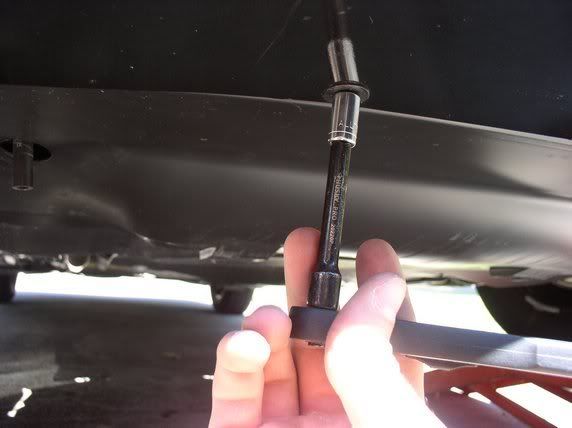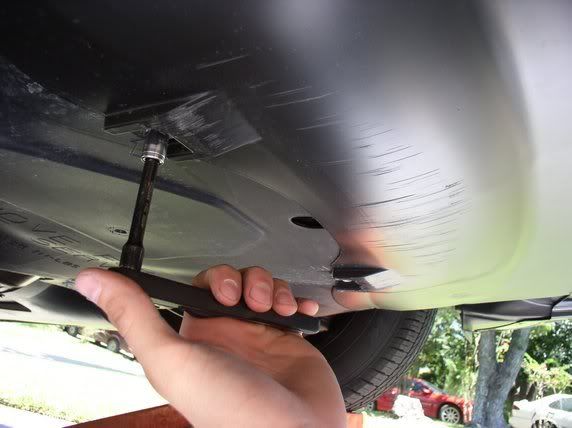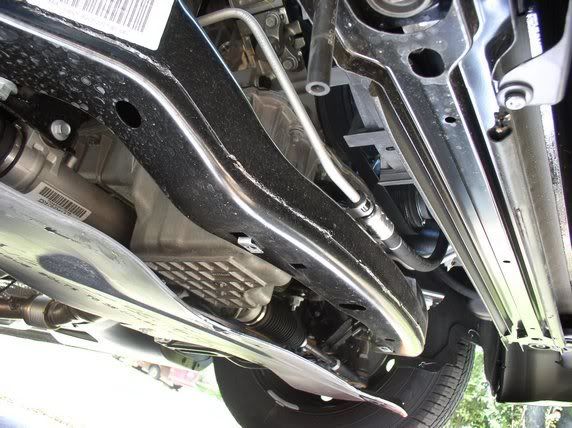 NOW THE FUN PART!
Step 10:
Reach behind the bumper and push out the tabs on those ugly ass foglight blanks!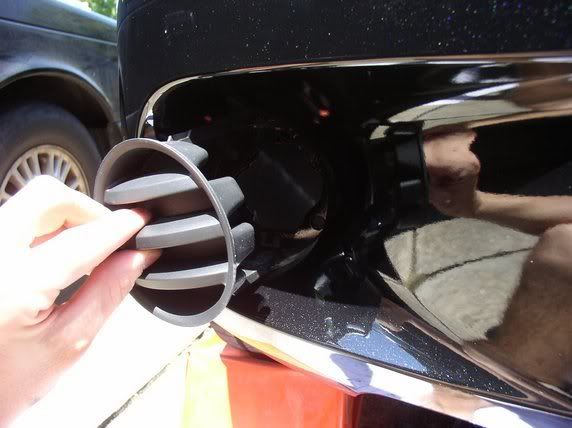 Step 11:
Install the new Foglights and besure to push firm for them to seat all the way down in the mounts. Then screw them in. They use a torx head, so be care to use the right size and not strip out the heads. The bolt closest to the air box WILL PISS YOU OFF! Just remeber to keep your cool because its hot outside.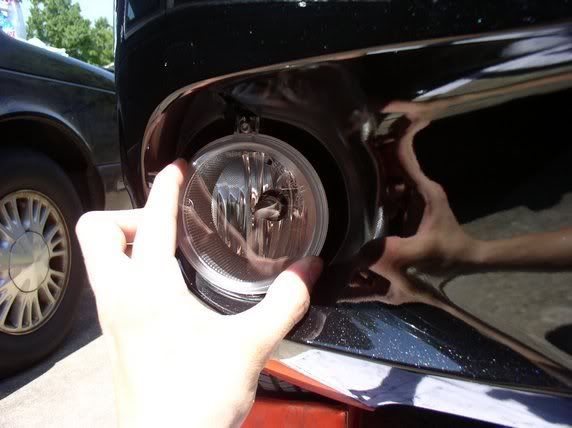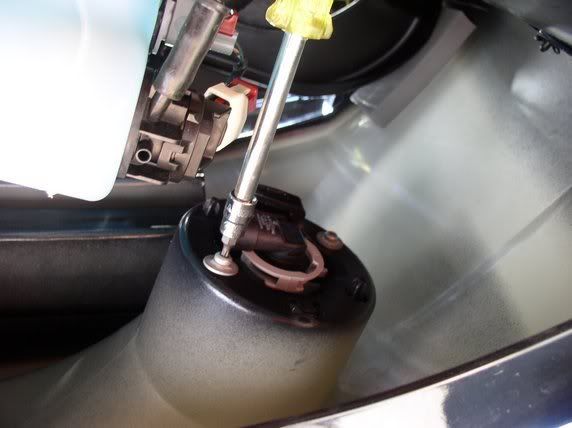 Step 12:
Grab the included wiring harness and plug it up to both foglights... THEN grab some zip ties and secure it down making sure u leave enough slack near the connectors to keep the wires happy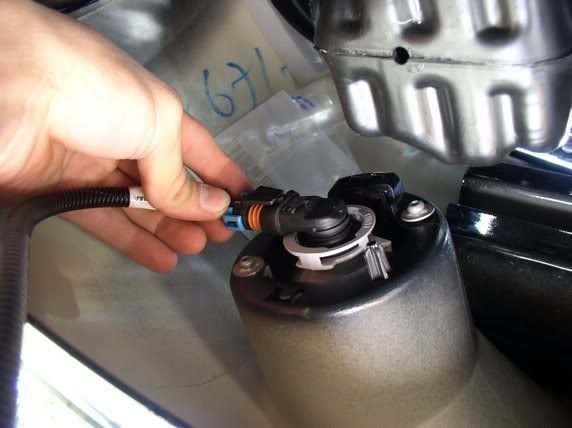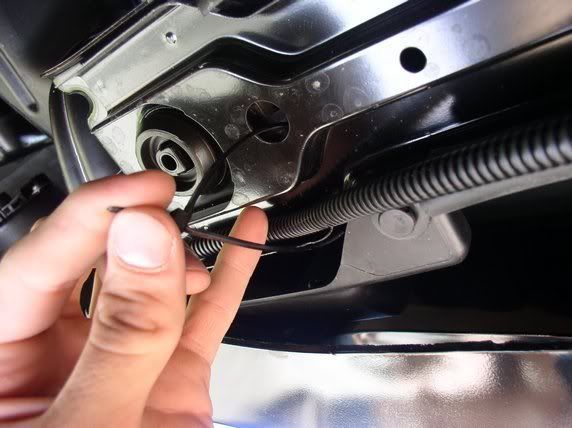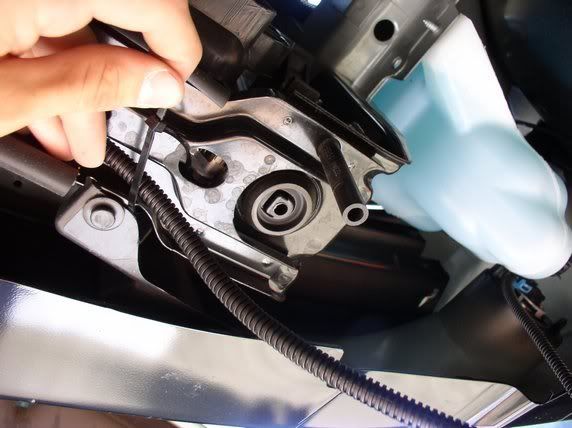 Step 13:
Fish the connector up thru the frame and secure down the wires after plugging in the connector to the fuse panel (the one with the yellow/white wire)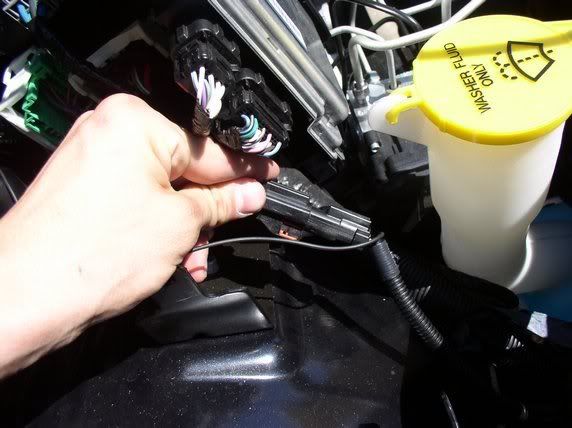 Step 13:
By this time you've noticed the wire hanging out of the wire harness u just put in... thats the ground, so go ahead and remove the ground wire for the fuse panel and put this one on behind it, then screw it all back down nice and tight