Step 14:
Now with all the wires install, remount the fuse panel being sure to leave a good amount of stack near all the connectors and grab the fuse and relay included in the kit. install the relay in slot #35 and the 20amp fuse in slot #7 (my fuse was already there so i just pointed at it in the picture)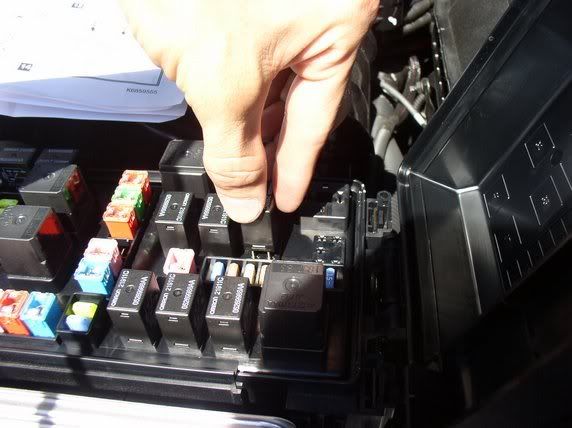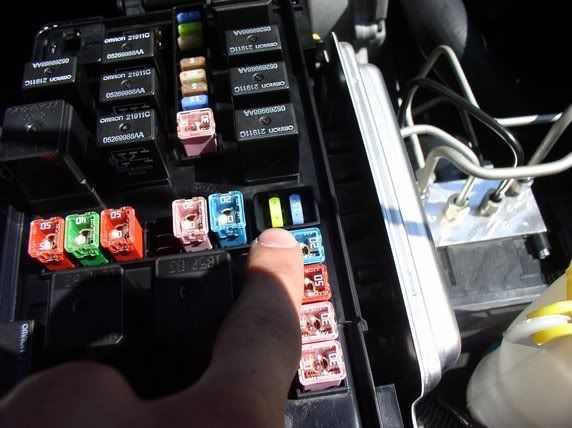 Step 15:
Now that you're all done under the hood, grab your new foglight switch included in the kit and a butter knife from the kitchen. Use the knife to pry the top edge of the light panel out from the dash. Pull the red clip up and disconnect the harness, connect the new switch, and pop the new switch back into the dash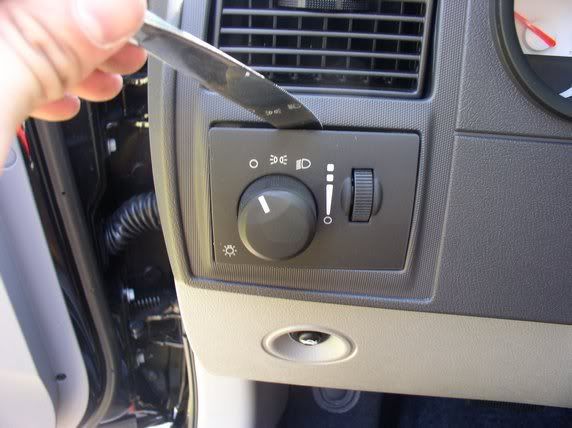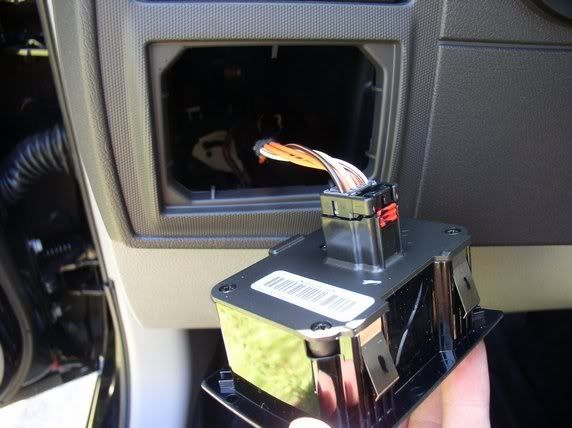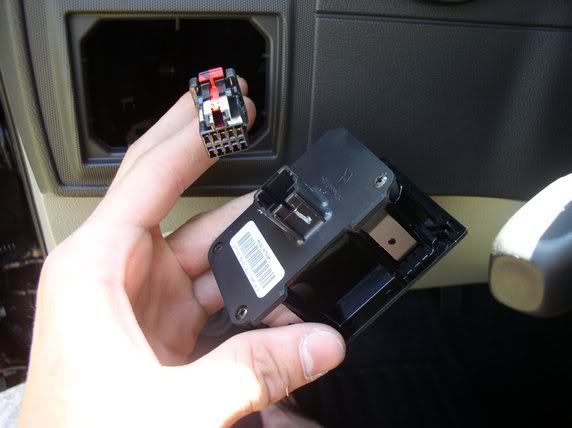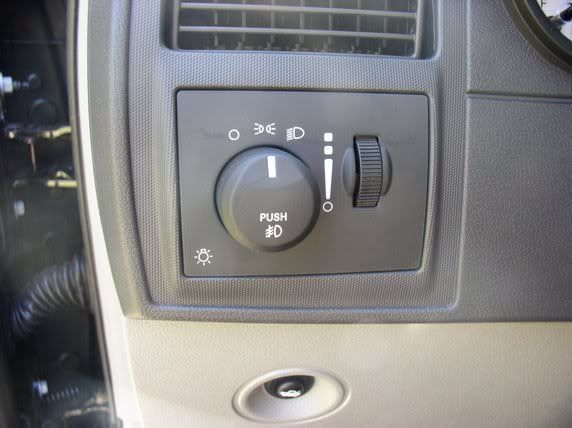 Step 16: go back in the trunk and reconnect the (-) battery terminal.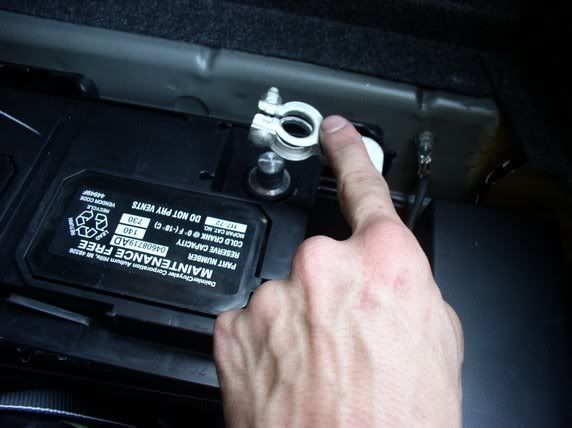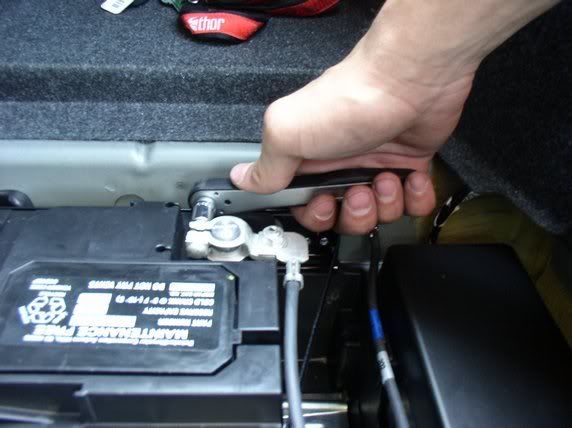 Step 17:
You're Done!! so stop looking are your car and take it off the ramps. THEN admire your work. Pat your self on the back and think about how bad those instructions would have effected your manhood.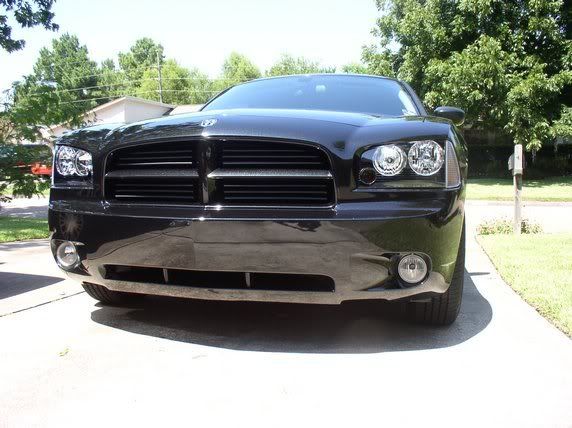 ---------------------------------------------------------------------------------------
Now you still need to take your car into the dealership so they can use the starscan tool to enable the foglights, but remember its sunday and their not open.