Discussion Starter
·
#1
·
Well, me and my cousin and a friend did it Tuesday, but it's been a busy week and I haven't had time to post the pics or the write up yet.
It really wasn't all that hard, it just took a while. We ended up dropping the whole exhaust and then taking the cats off. We used anti-seize to keep the O2 sensors from getting stuck. All 4 sensors came out just fine and went into the new cats without a problem.
We then began to put it all back together. First, we attached the new cats, then the exhaust.
One thing worth noting... the new cats don't line up the same as the stock ones. The left cat hangs a bit lower, and all together they make the exhaust hang much lower. We were unable to get the exhaust to raise up enough to clear the cross member, so we used washers to create space between the exhaust and the crossmember. It's still not enough space because when I hit a big enough bump, my exhaust hits the crossmember, so I am going to remove the crossmember all together.
When I was done, I pulled fuse 11, and drove it like I stole it.
I really like the results. I have a deeper, and louder exhaust note, more midrange power, and a big smile on my face when I floor it! I did throw the P4030 code today. I got it cleared and am waiting to see how long it takes for it to come back. I am looking into solutions to get rid of the code for good in the mean time.
Stock cats on... waiting on them to cool off. Note the pretty blue MOPAR sway bar!!!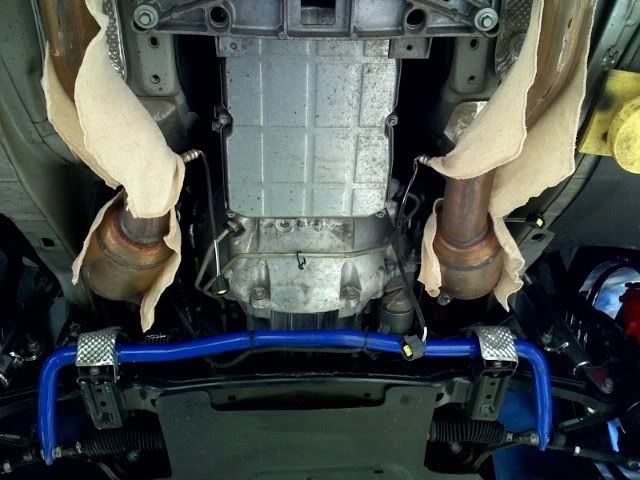 New cats in the box waiting for installation
Dropping the MOPAR exhaust.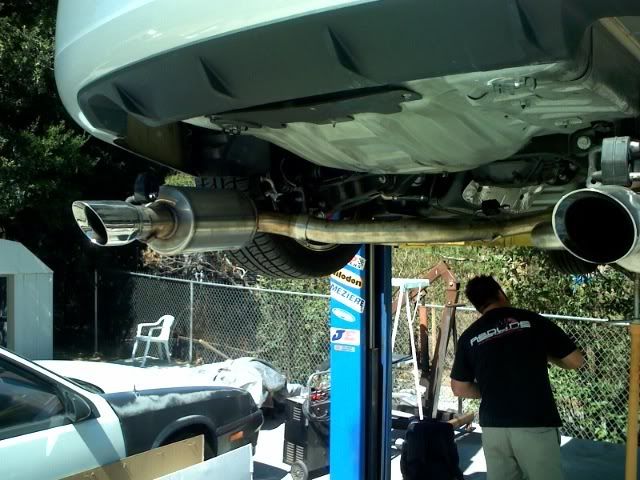 Here's a shot of the cat. The connection for the O2 sensor is hanging down. We have a damp rag on the cat to protect from burns. You can see where the cats connects tothe headers.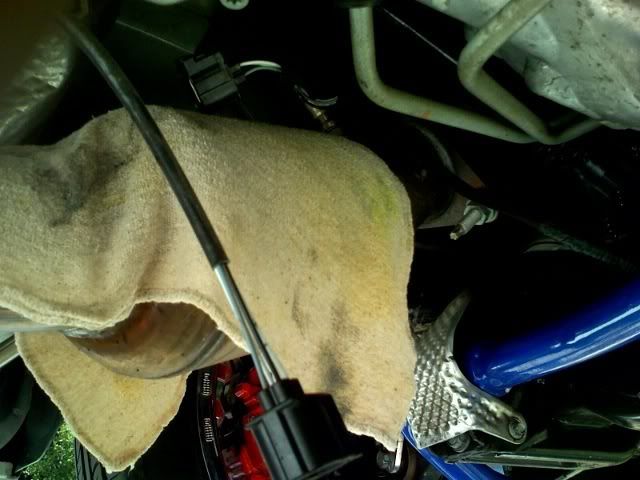 The whole old system out and on the ground.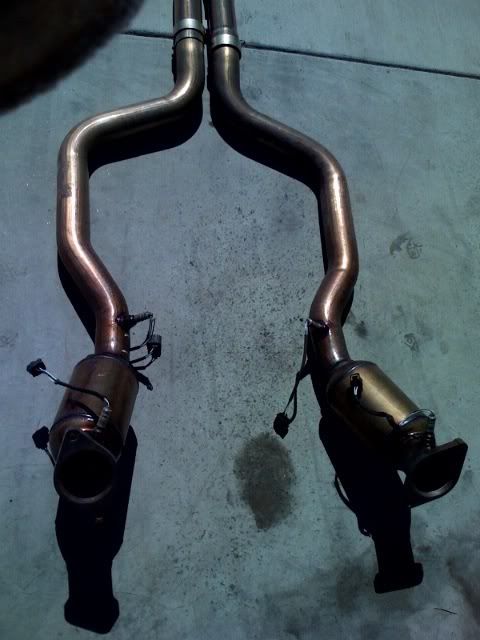 Old cat with O2 sensors still attached.
New and old side by side.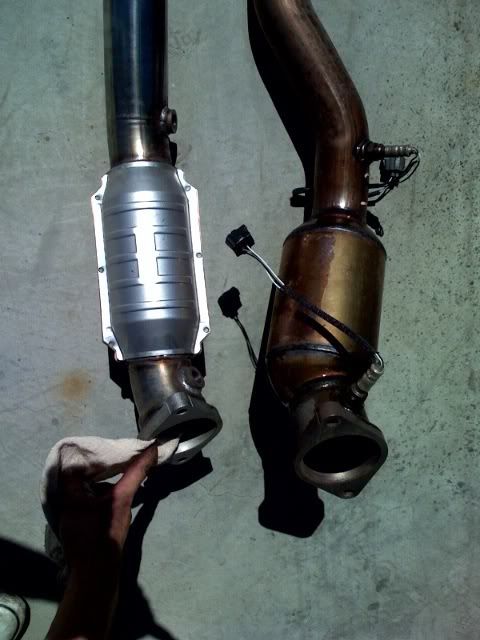 Here's a shot of the inside of the header where it bolts up to the cat.
I don't have any pics past this but you get the idea. Just button her back up and head on down the road.
Yes, I recommend these cats as a mod. Great bang for the buck and an obvious diffference after the install. Oh, and Magnaflow doesn't put their name on anything that doesn't increase horsepower!