I Installed My CORSA Exhaust Today!!!
Hey everyone, how is it going!? Well I finally installed my CORSA EXHAUST today. Took me right at 4 hours to install, did it in my garage, no help...lost my helper right at game time. Anyway it was hot as SH&T here in Maryland today but I indured the heat, 3 pairs of shorts and 4 t-shirts later I did it!! It was tricky getting the beast up on jack stands and safe but I got her done, next I busted open the 2 CORSA boxes and took inventory, see pic: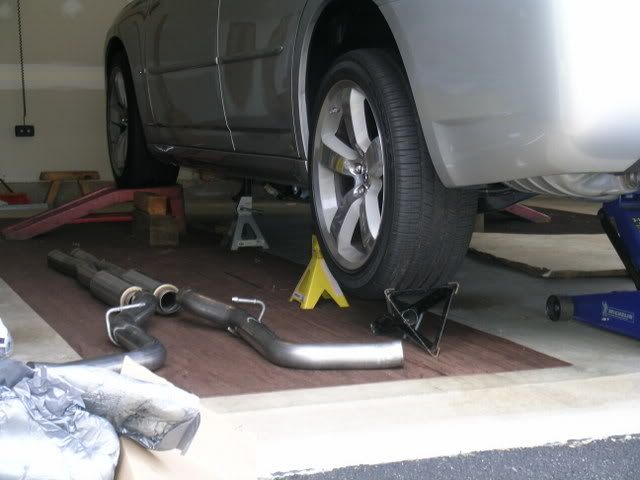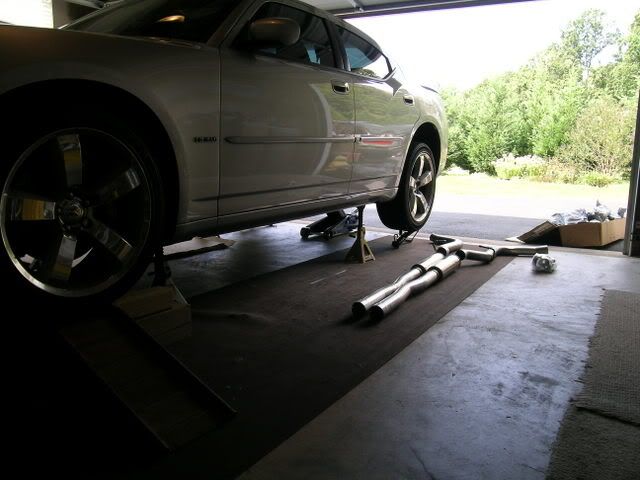 All the parts were there so I put the never-sieze on the clamps and proceeded to remove the old exhaust system. Actually it wasn't that bad, I quickly got the drivers side back sections off:
I then proceeded to take off the whole other piece which had no midway clamps to make things easier...after busten up my knuckles pretty good and not being able to get it off by myself I decided to get the sawzall out and I cut the pipe about 10 inches behind the suitcase....I put a jackstand under the suitcase and managed to get the rear passenger section off then I struggled with the suitcase. I ended up getting up underneathwith my head at the clamps and kicked on the suitcase, after about the tenth hit it came off!!! Here is a picture of the system removed: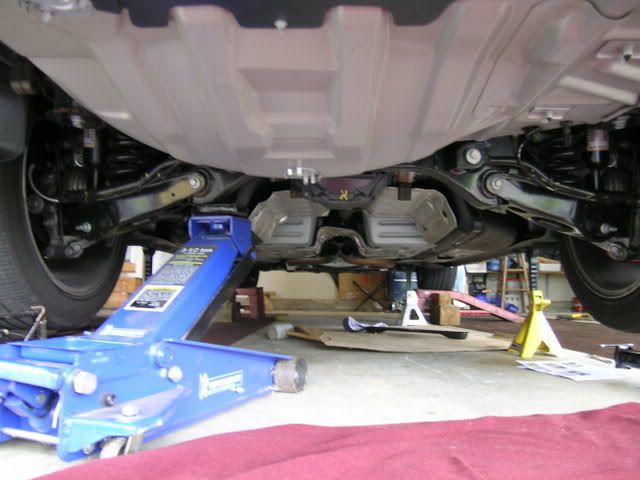 I then started the install. The removal was about an hour of the old system and three hours to install the new with tweaking the install to insure good clearances with no rattles. First I installed the x-pipe: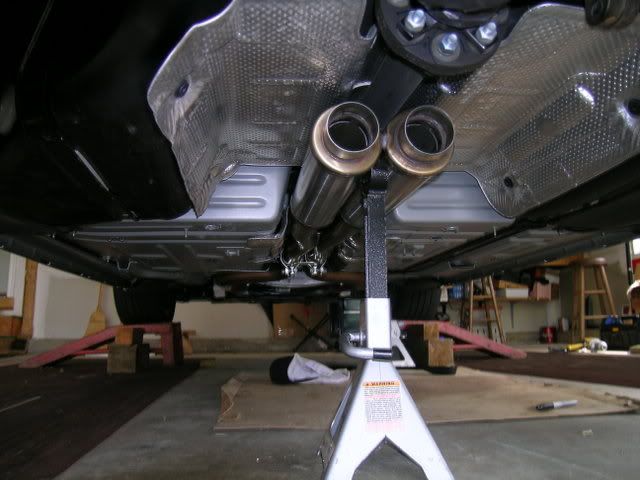 Then I installed the driver sides parts and the passenger sides parts: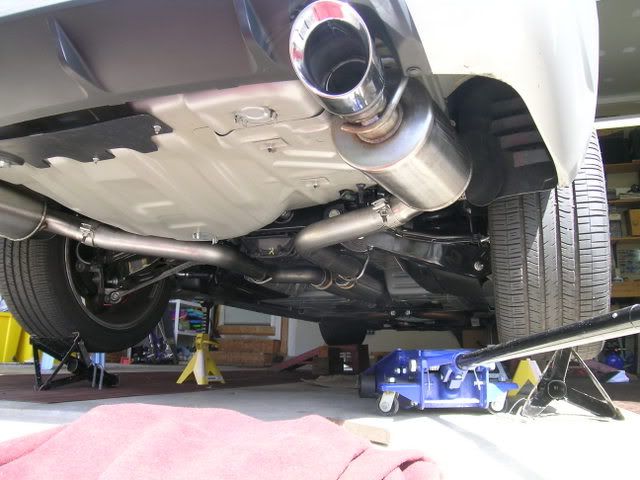 The instructions were awesome and I also had on hand some of the posts you guys gave me with the TIPS (Thankyou!!)....anyway once everything was installed (1 1/2 hours) I spent the next 1 1/2 hours tightening and tweaking to insure each part was installed to avoid rattles but most important the tips being on center in the back and equidistance in all manners. Man it turned out nice!! Here is the final job: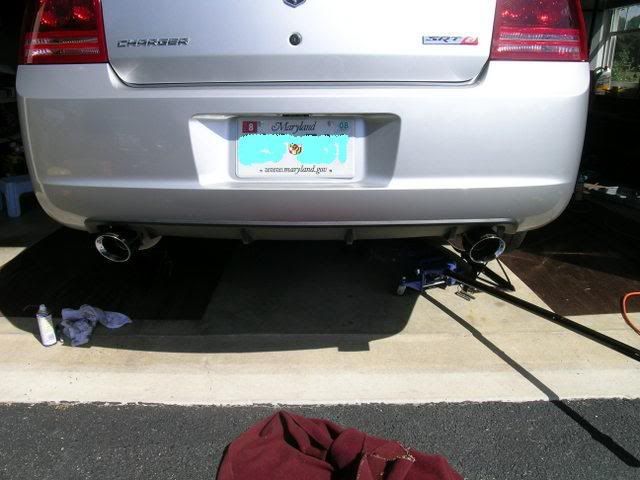 Well the most exciting part was coming!!! I cleaned up, dropped her down off the jackstands, jumped in the shower - then hit the road!!!!!!! Oh my, my dyno in the seat told me there was a big differance!! At least it felt that way and man the awesome tone of the exhaust when you got on it was just too much!!!! Anyway 40 minutes later I returned happy ear to ear!!!! Tomorrow I'll re-torgue all the clamps....I'm pumped and happy!!!!