To start off My headlights look like crap! I don't know how I ever had my headlights get like this. My headlights were so scratch and had no clarity at all and I needed to do something about it and this is what I did......:bigthumb:
First:
Go to your auto supply store and buy the Meguiar's Headlight Restoration Kit for about $20 or so.
This is what you get....
and this is what comes inside
Second:
You make sure there are no debris or anything on the headlight and give them a quick wash and dry.
This is my drivers side headlight, and you can clearly see how bad they are no matter what angle you look at it....
Third:
After drying off the headlight get your battery power drill or power operated drill and attach the yellow pad.
Next, apply some of the Meguiars PlastX to the pad as shown...
Start off by gently stabbing the headlight with the pad so you can have some of the solution on the headlight
After you do this drill away
Make sure you go in a up and down motion first and a side to side motion second all around the headlight.
I started with the passenger side first and you should get this as the finished product like me. You can clearly see the difference between the both!!!
In this picture the driver side was not done yet and you can see the passenger side had more clarity with the hid's then the driver side.
I then went ahead and did the driver side and got this... :banana: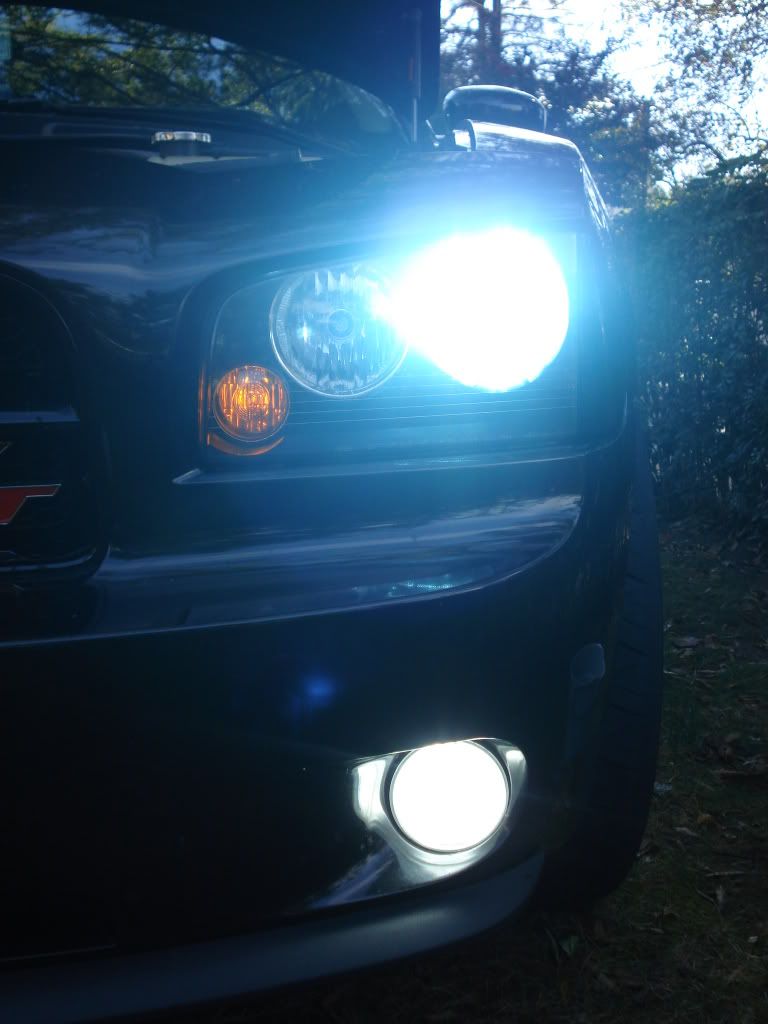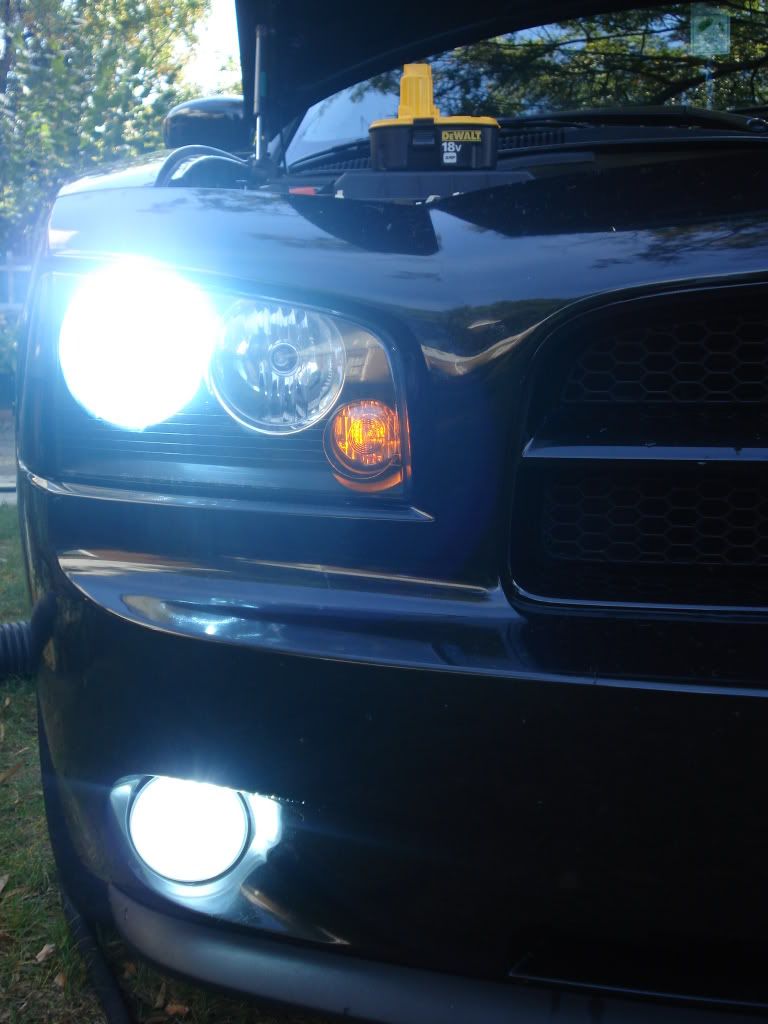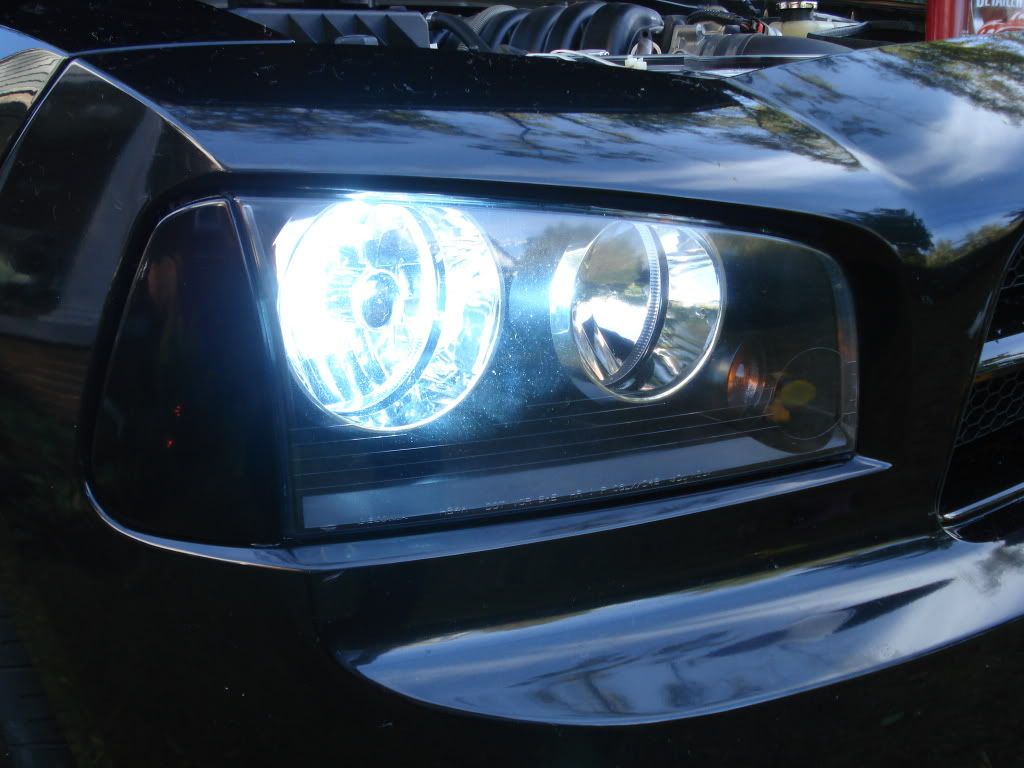 This kit is worth every penny!! I tried using the Turtle Wax headlight kit and the was a piece of $HYT! This is a cheap way then going ahead and buying a new set of headlights!