Discussion Starter
•
#1
•
Thanks again to Xenon-Vision for the great HID kit, here's a quick how to I put together on the installation:
This is a Xenon-Vision 35W HID kit installed in my 2006 Dodge charger
Here is what is included with the kit, the bulbs are in the protective plastic capsules, ballasts are the white boxes and the bag contains optional ballast mounting plates, nuts, bolts and some zip ties. The Charger required error cancellers which are the two black boxes in the center of the picture.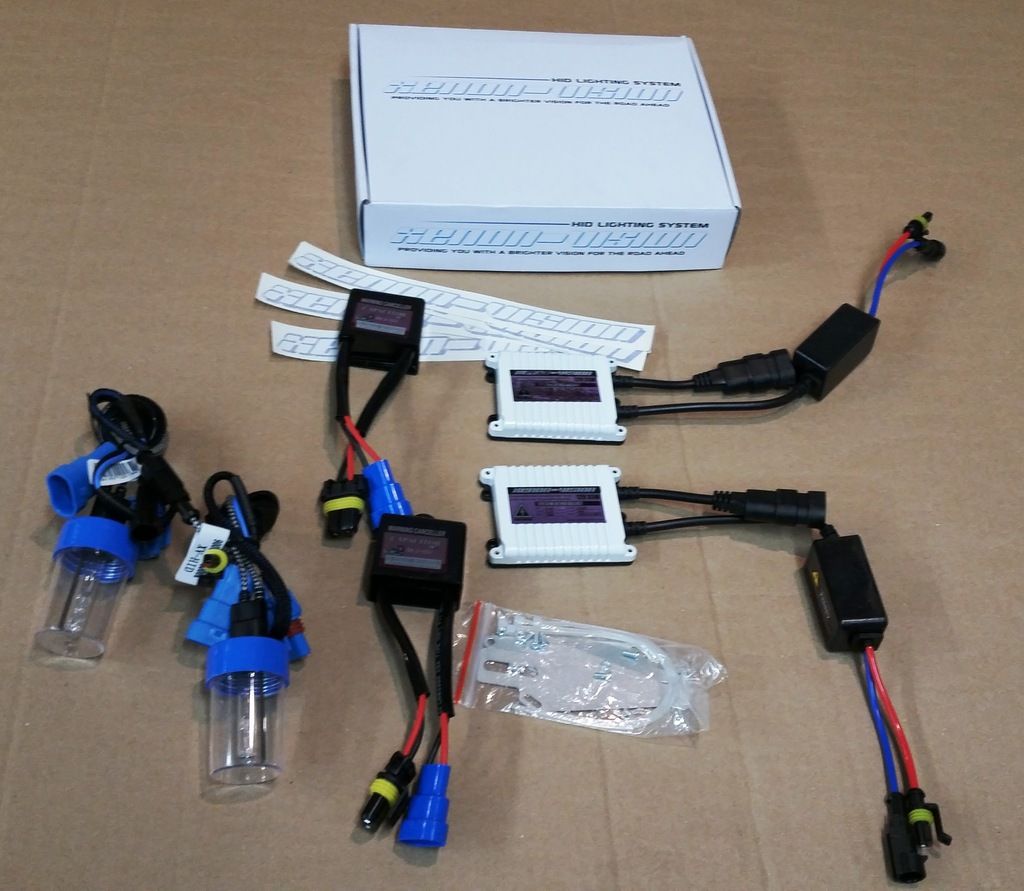 First step to the install is to disconnect the battery in your vehicle
Next remove your OEM bulb, they simply twist counter clockwise then pull straight out to remove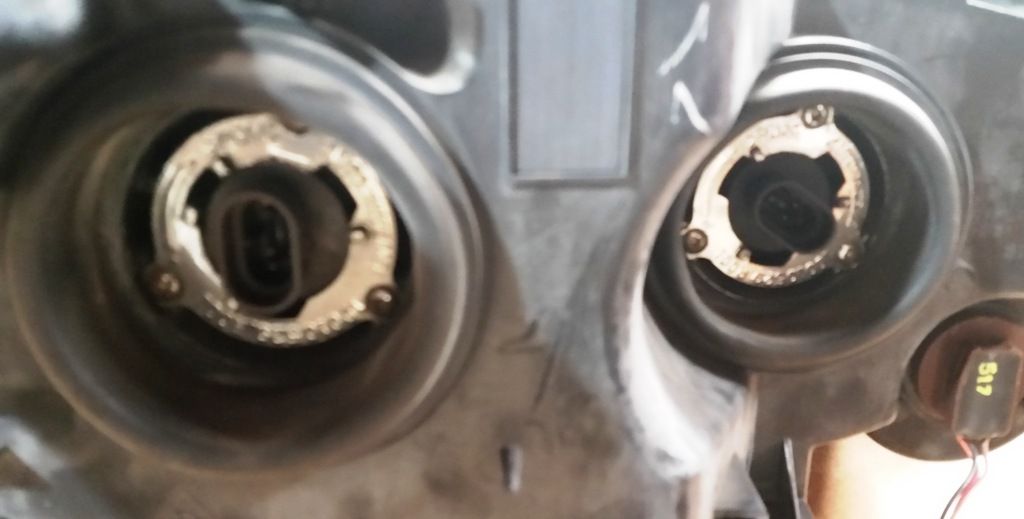 Here is the New HID bulb next to the OEM bulb
This is the OEM headlight plug, you simply lift up on the two prongs in the center with a small flathead screwdriver then pull the plug off the bulb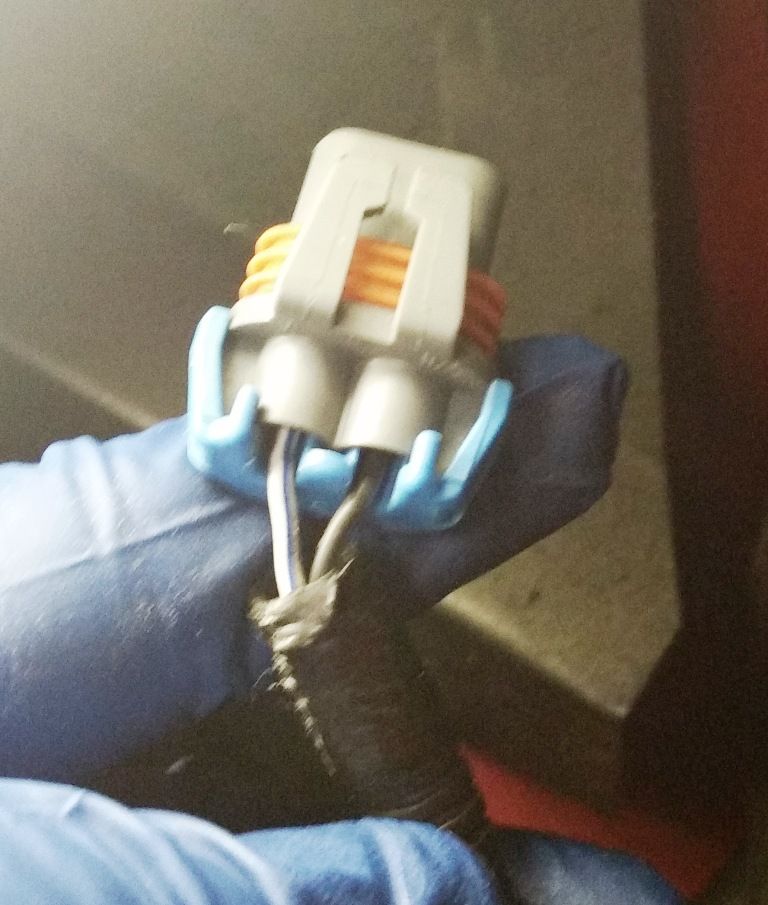 The HID bulbs will have the two small plugs attached to the bulb as well as an additional harness and rubber grommet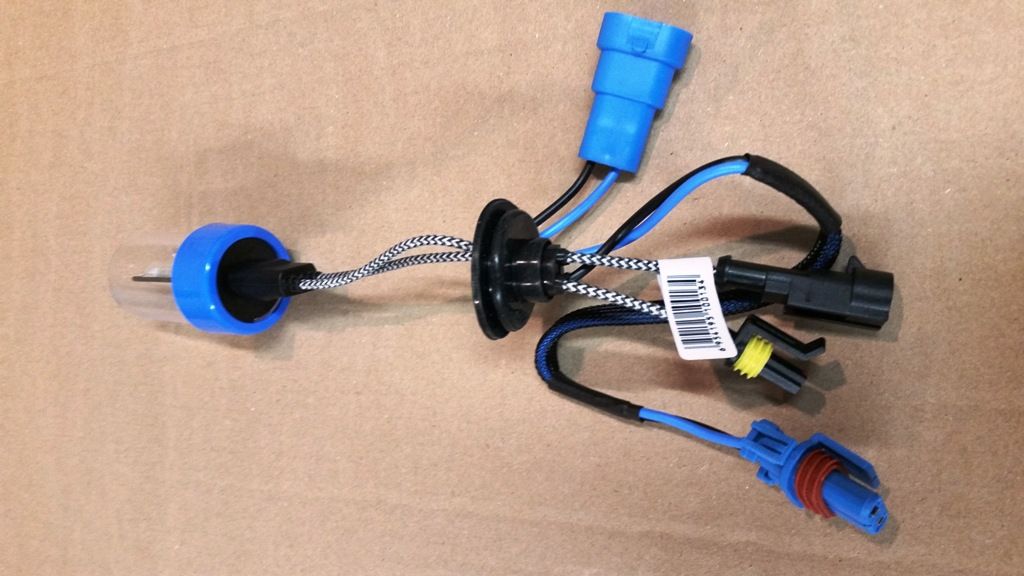 This harness is not needed on my car so I removed this and the grommet with a set of cutters leaving just the two small plugs attached to the bulb
When you install the HID bulb be sure to rotate it until it is fully seated, it will only fit correctly one way
Here is the bulb fully installed in the headlight, notice that all tabs are fully seated under the metal ring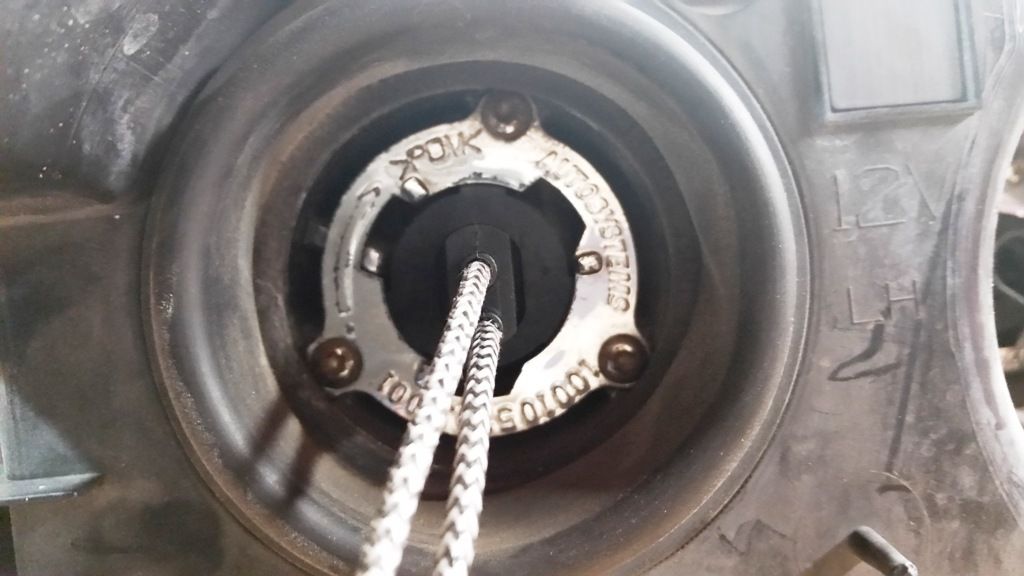 Now it's time to install the error cancellers to the OEM plug. On the Charger these need to be attached in reverse as shown.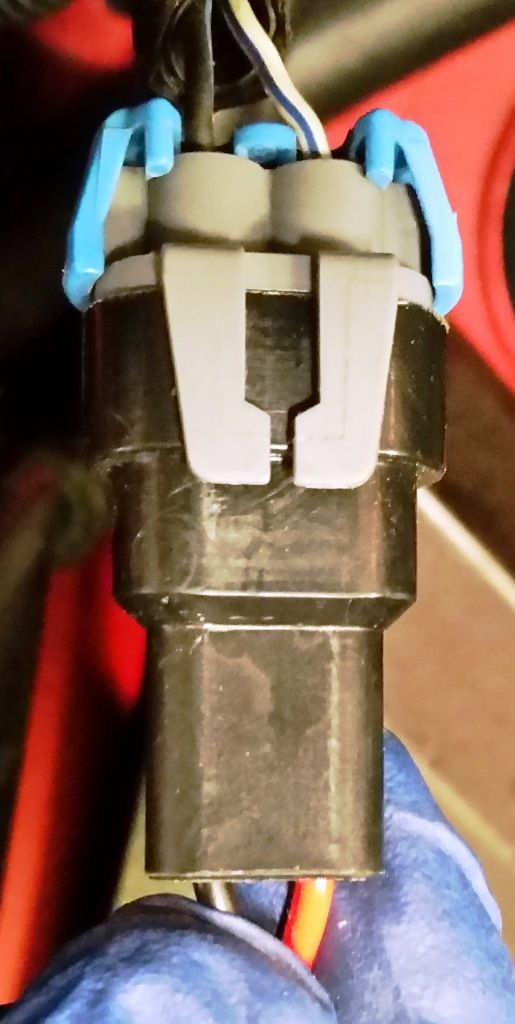 Since they are reversed they will not lock together. The instructions from Xenon-Vision recommend taping them but I prefer to run a single zip tie around so they can not come apart.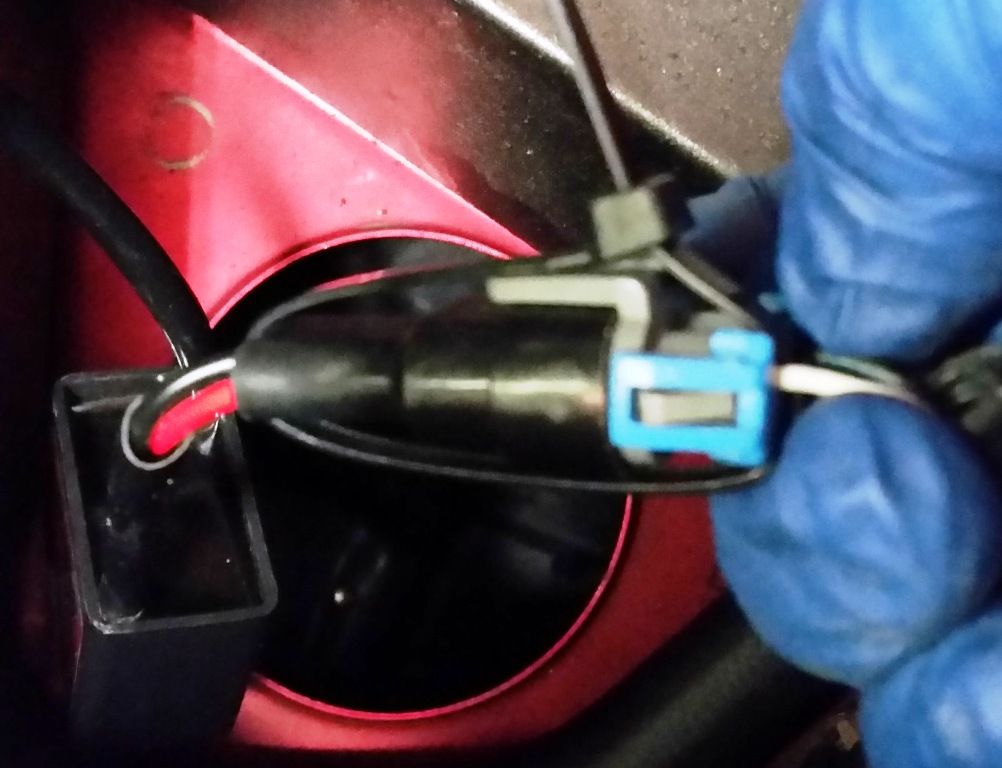 Now you will plug your ballast into the plug on the error cancellers, this is the large top connector shown below, make sure the connection is fully locked in place
Next plug in the two small wires again making sure they are fully locked in place. The plugs are completely different so they will only connect one way.
Here are the bulb wires connected and another view of the zip-tied plug from earlier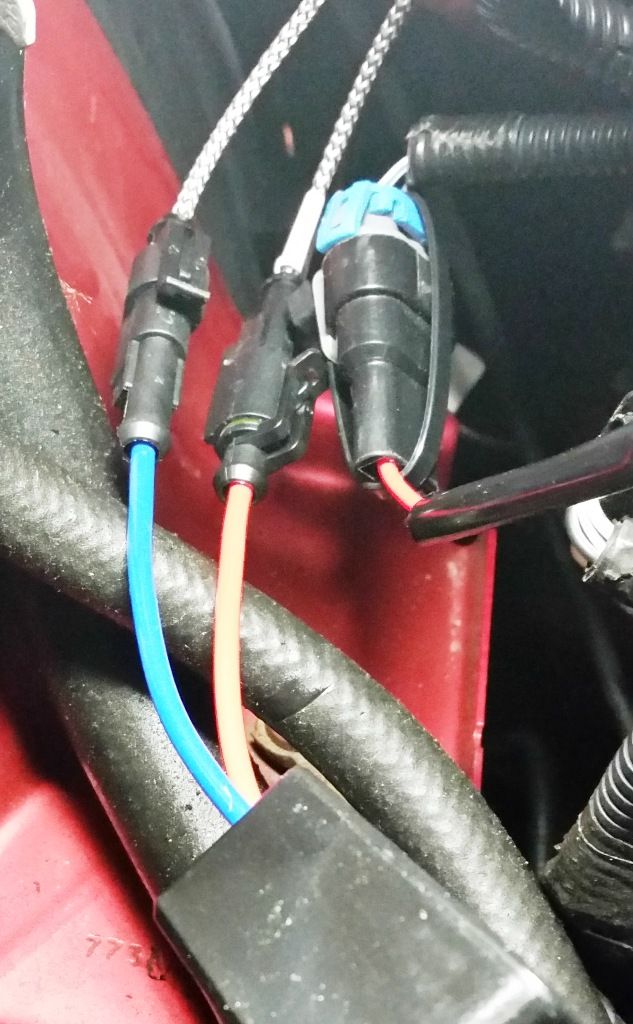 Now you can reconnect your battery and turn on your lights (sorry, this was the best picture of the lights on that my cell phone camera could capture)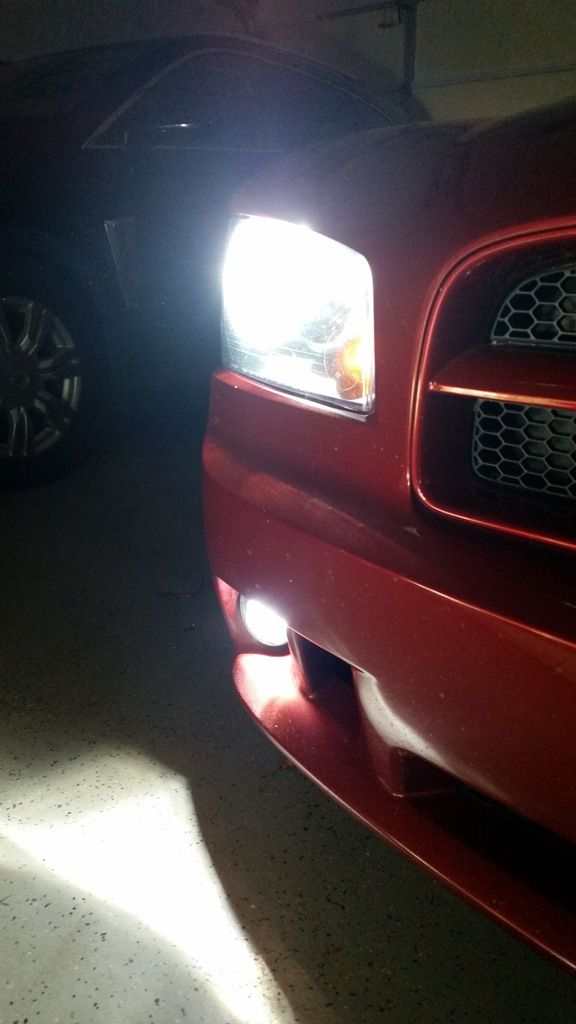 Find a good mounting location for your ballasts, cancellers and zip-tie up any extra wires
On the Driver's side my install was done with just zip ties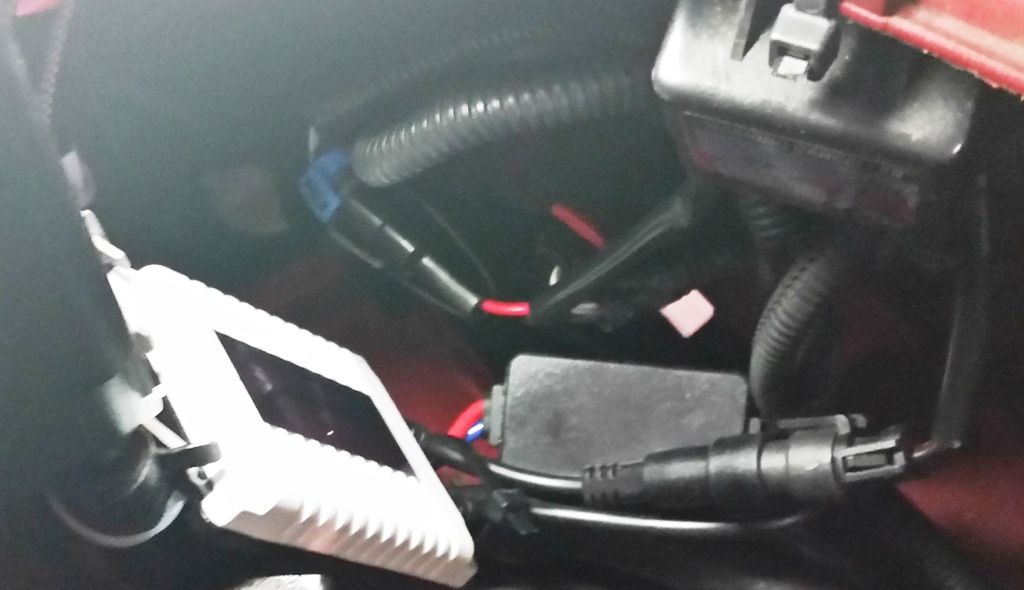 Passenger side had more room so the ballast was installed with one of the mounting plates included with the kit. This did require drilling one small hole. ( The self threading metal screw and flat washer were not included with the kit)
Lastly find a good place for your Xenon-Vision decal and enjoy your finished install