***Brakes Failed Near Fatal Accident Last Night***
Have you ever taken your Charger Fishing?
Before
Notice how pretty she looks.......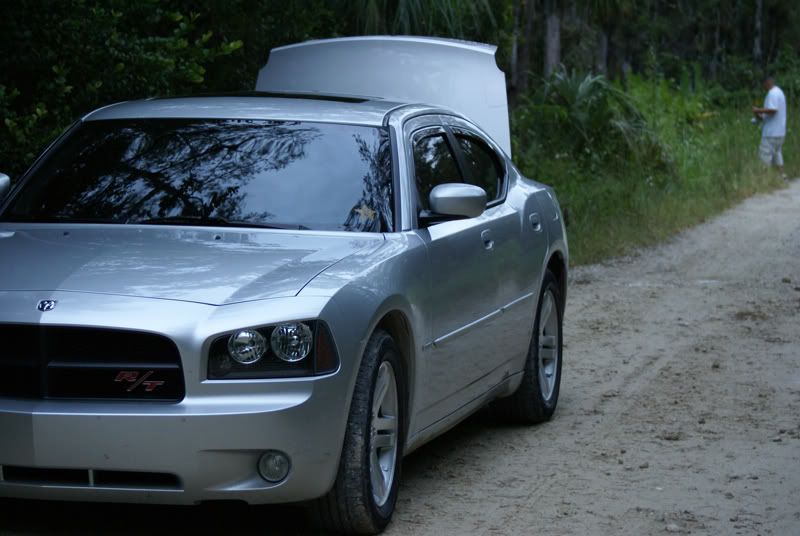 Well we sure did caught some fish with my older son till it started to get dark. So we left and headed home. So we thought; till dad slammed on the brakes going through a curve only traveling at 60mph on a one lane going and one coming. Why you ask? Another car is passing a slower car in the curve of this road headed straight at me:knockout: . The brakes failed to respond instead of slowing/stopping the vehicle: instead I felt like I was going over a railroad track and the steering wheel was vibrating so hard I thought it would pop out of the dash. Went off roading with the Charger and dad was doing a different kind of Fishing....<fish tailing>.....Got out looked at the damage called the police reoprted the incident. Waiting for the tow truck for 2 hours in what now is a lightning storm. Kid was shooken up I was pissed. End of story car at dealersip with 2 flat tires and who knows what else.
This is the 2nd time I had a near fatal incident due to the crappy brakes we have on our Chargers. The 1st time the dealer told me they just had to "cut" the rotors instead of replacing them and resurfaced the brake pads??? On emergency brake application I now do not trust this car anymore; sad to say I love my family more.
After