Discussion Starter
•
#1
•
I was really looking forward to this one! It belongs to the son-in-law of a client I did a 2013 Gran Sport Vette for, a few months back. So I was HOPING this one would come my way! And I knew it was in worse shape than the owner "thought" it was (like usual), so I really had a chance to change the way he perceived the overall finish of this Mustang! Here's how I handled business:
Popped the hood & simply rinsed it out with Adam's Firehose Nozzle, it was only "dusty" in the engine bay
Dried the engine bay with MetroVac Sidekick Blaster
Killed the fender wells with Adam's All Purpose Cleaner & Adam's Turbo Stick (tight clearance) & tires with Adam's Fender Brush
Slayed the wheels with Adam's Deep Wheel Cleaner & New Lug nut Brush
Full 2-bucket wash with Adam's Car Wash Shampoo & Adam's All Purpose Cleaner & Adam's Jumbo Wash pads
Full rinse, followed by pool rinse technique to aid in drying
Owner was honest about clay bar & said he did it just a month ago, and even after my testing, came up with nada, so surface prep was fairly easy. I just did top surfaces and tail to cure my OCD itch (despite not pulling anything, lol) with Adam's Clay Bar, Adam's Detail Spray, and Adam's Single Soft Towel
After my strip wash with CWS & APC the car was still beading water, so even pre-polishing I did a wipedown with 70/30 IPA & and Adam's Single Soft towel to help strip further, as to not clog pads.
Tape off vinyl decals with Adam's Detailer's Tape
Most polishing was done via ONE-STEP with Adam's new prototype correction compound/polish & Flex 3401 with an Adam's 4th gen Orange Pad (yes on black)
Rest of polishing on front bumper and lower side skirts was done with Cyclo Polisher (testing) with 2-Adam's 4" Orange Focus Pads & Adam's prototype correction compound/polish
Wipedown entire vehicle with 70/30 IPA & Adam's Singlesoft Microfiber towel to prep for sealant
Coat entire vehicle with Adam's Quick Sealant & let cure for 1 hour
Dress fender wells with Adam's Invisible Undercarriage Spray & block sponge
Final detail on wheels with Adam's Detail Spray & Utility towel
Dress all exterior plastic with Adam's SVRT
Polish exhaust tips with Adam's Metal Polish #2
Polish Moroso metal parts under hood with Adam's Metal Polish #2
Polish radiator cowl underhood with Drill, 4" microfiber pad & Adam's Prototype correction compound/polish
Dress entire engine bay with Adam's In/Out Spray and Adam's SVRT
Adam's Waterless Wash entire vehicle to discharge static from Quick Sealant
Top off vehicle with Adam's Americana Paste Wax & remove with Adam's Double Soft Microfiber Towel
Vacuum interior
Dust dash, console, gauges, etc. with Adam's Detail Spray & Utility towel (reeeeaallly wish I would've had the new TID for this, but it didn't arrive yet)
Clean interior & exterior glass with Adam's Glass Cleaner & towel
Car will probably be coming back in a couple months for a paint correction on the powdercoated wheels, as those weren't addressed in this particular detail. ON WITH THE PICS!!!
Arrival condition, car has 40k miles, and is NOT a DD, garage kept: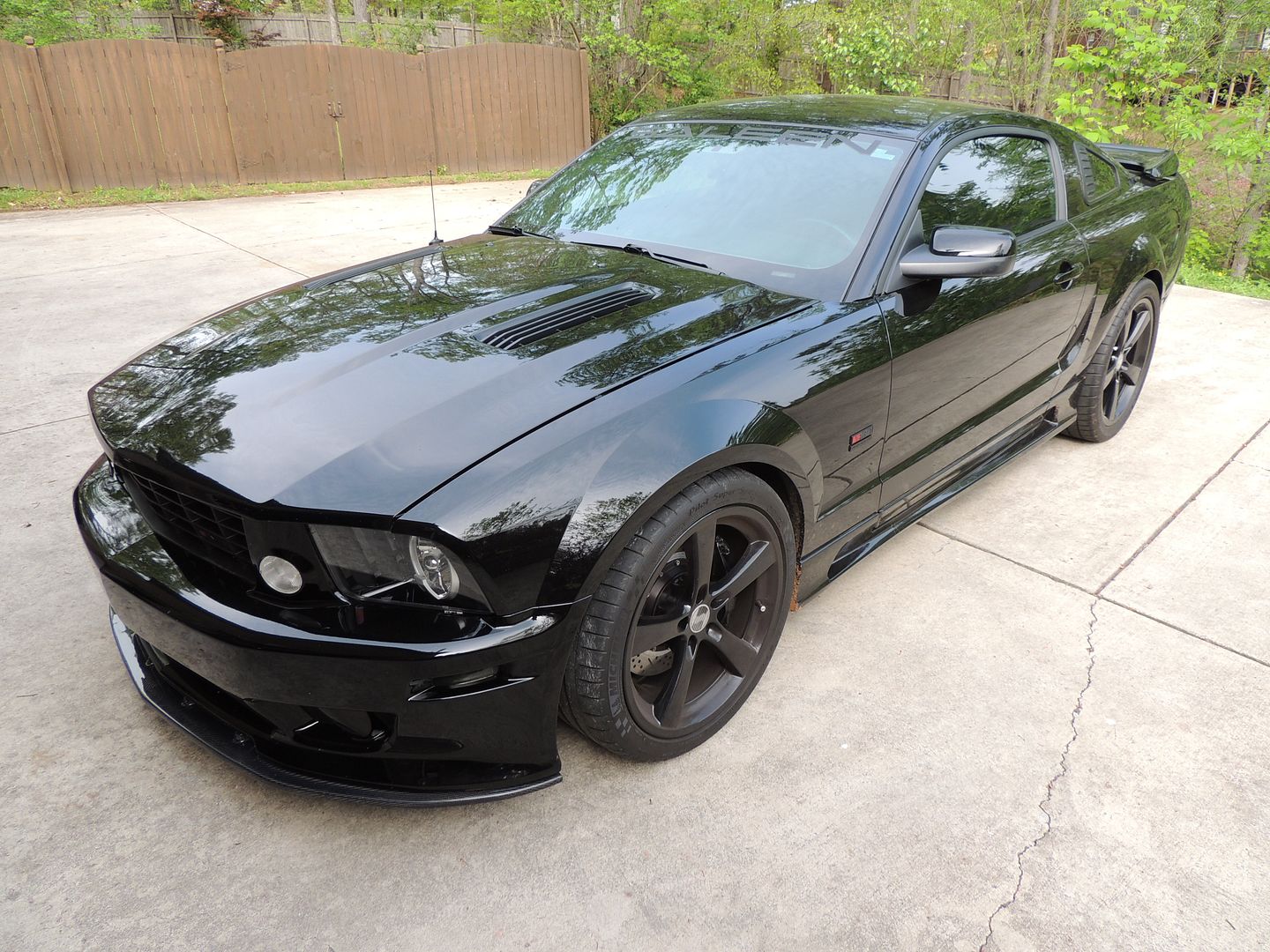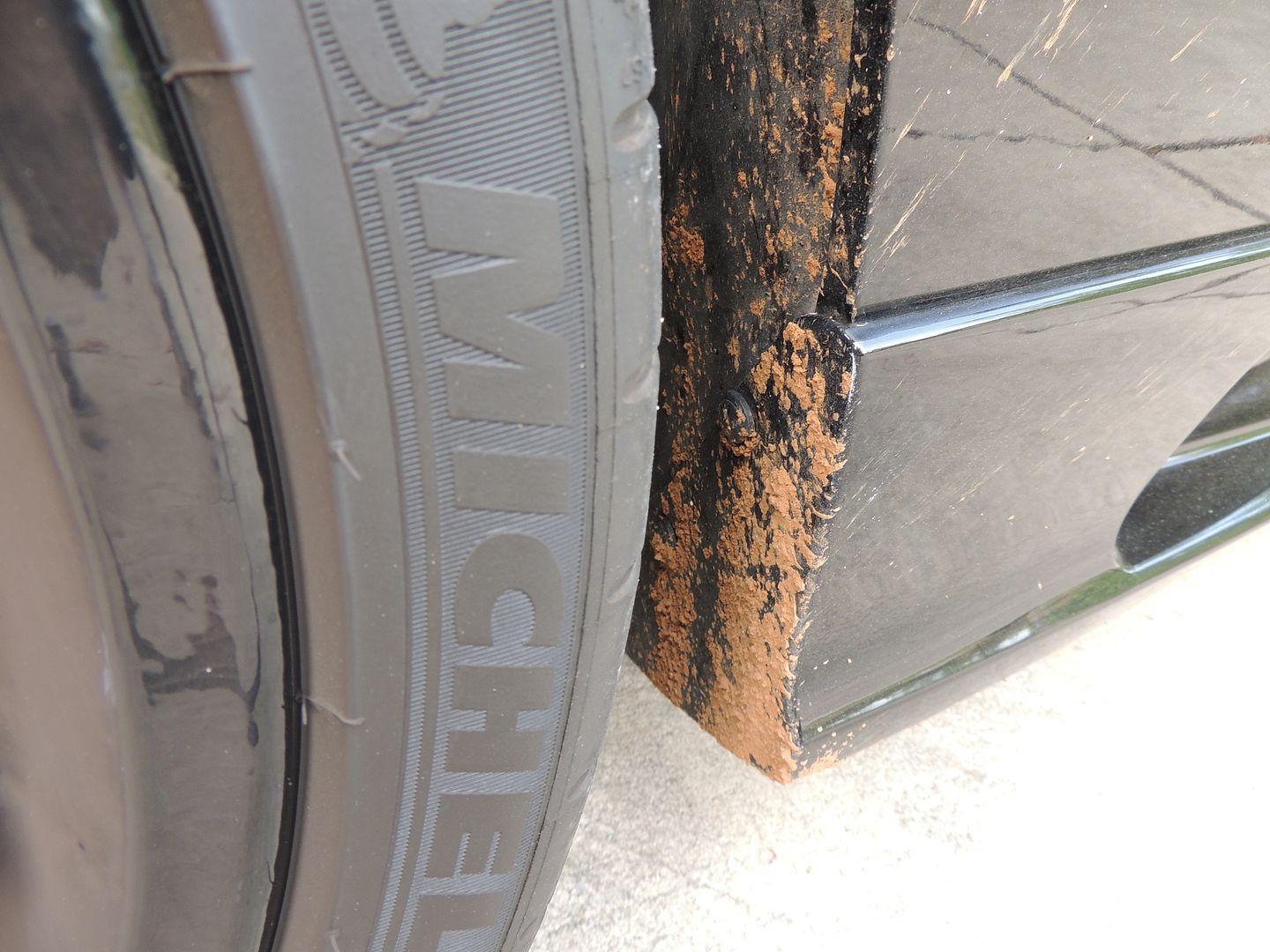 Cat footprints....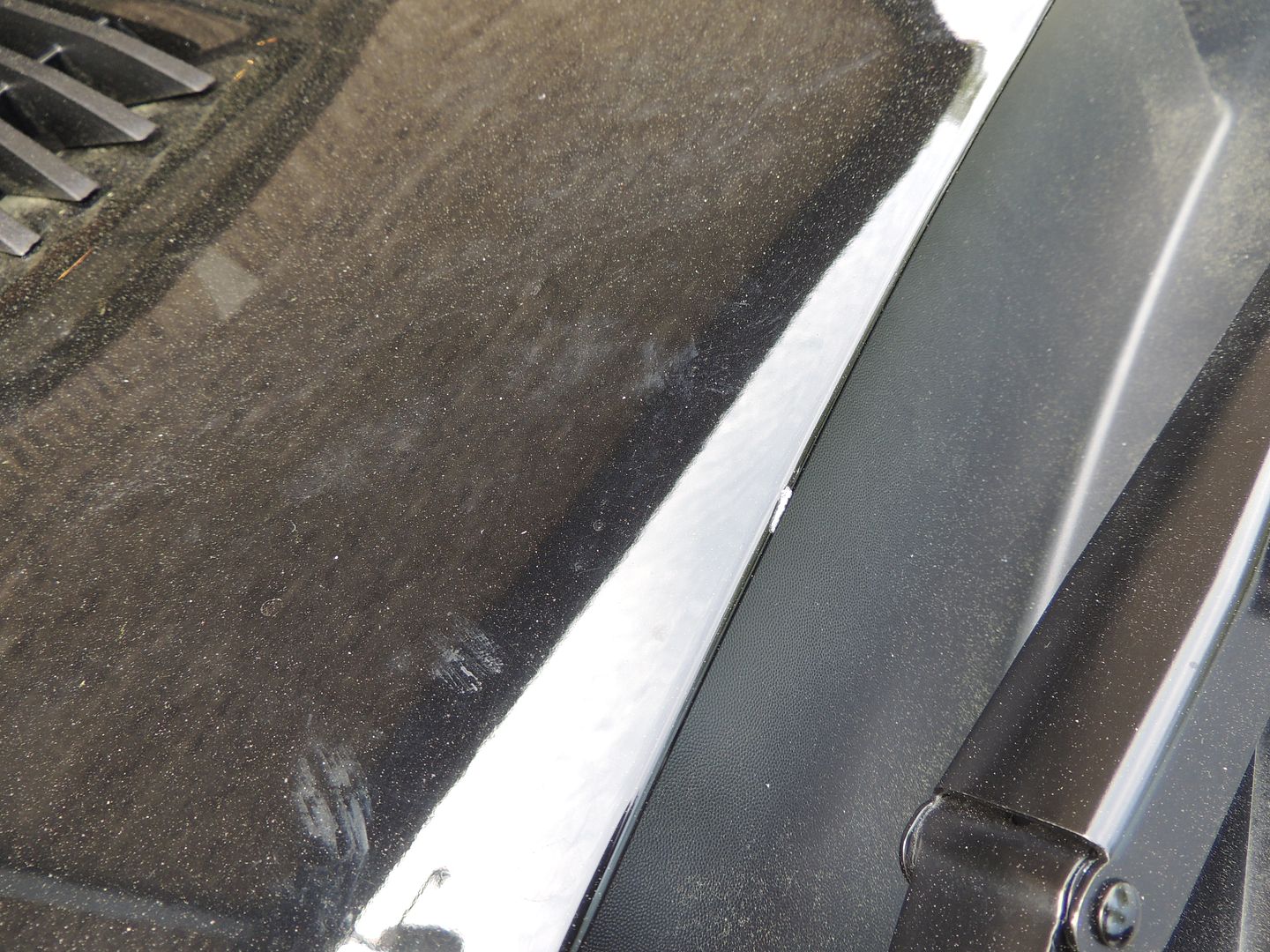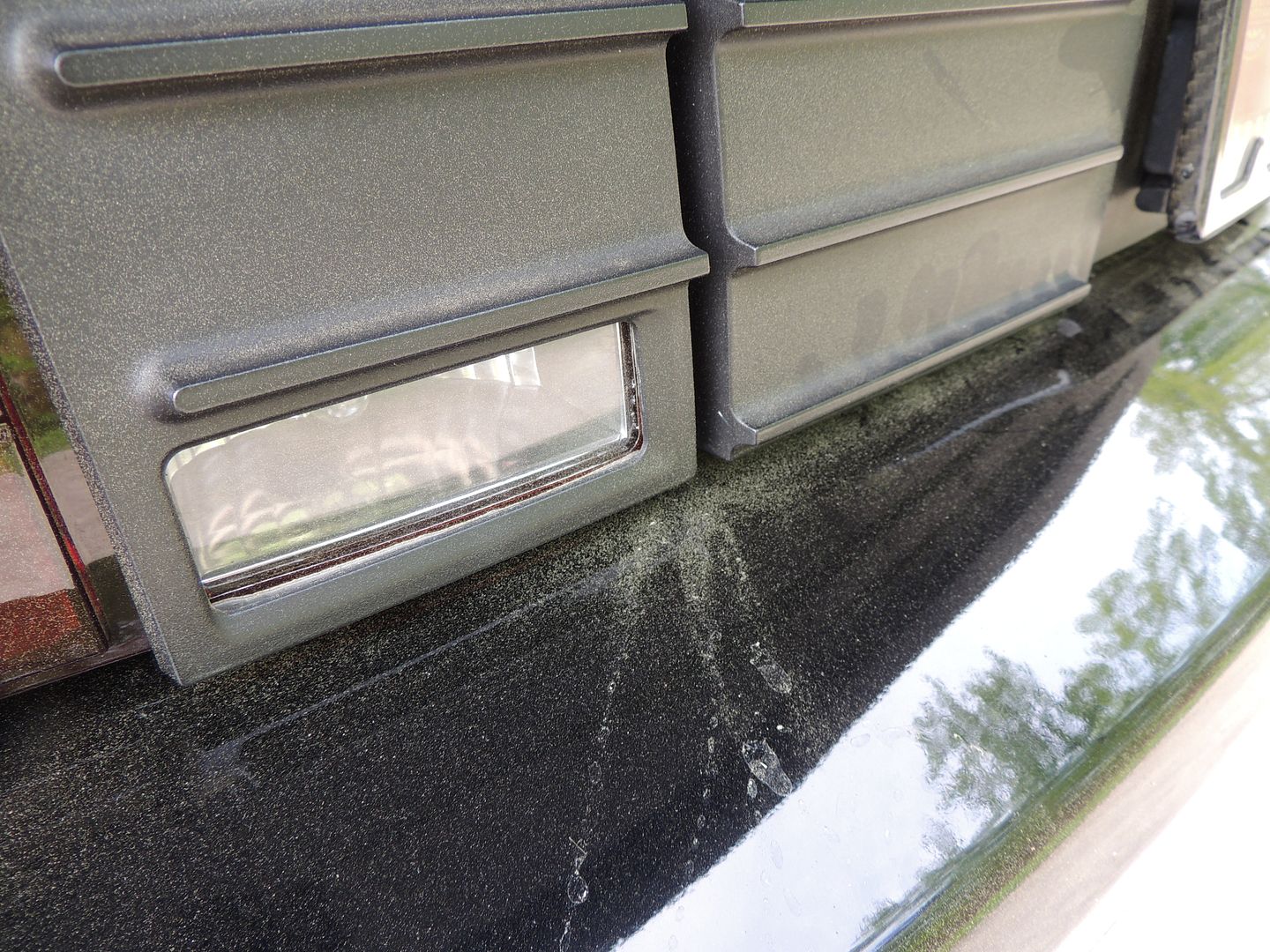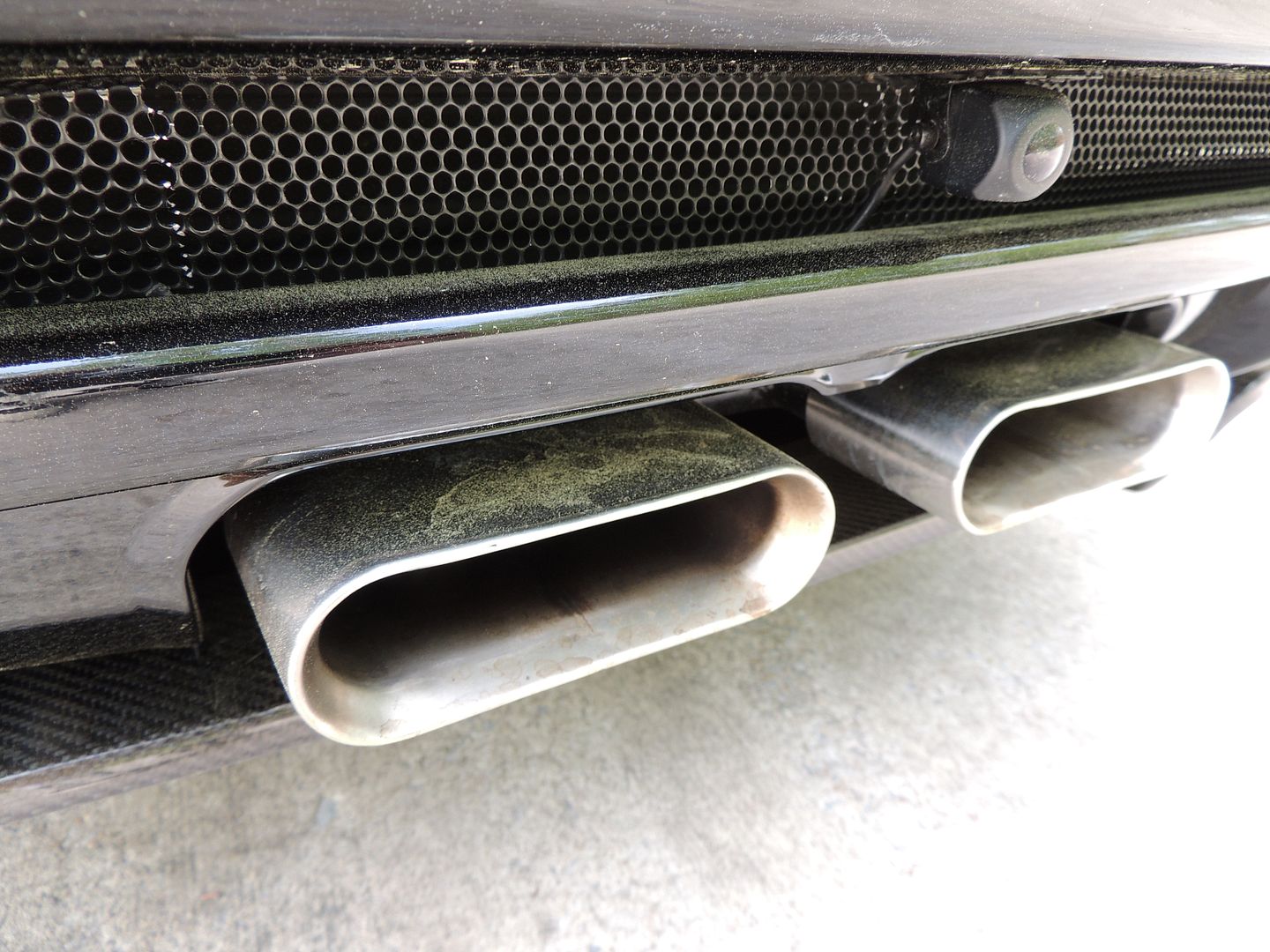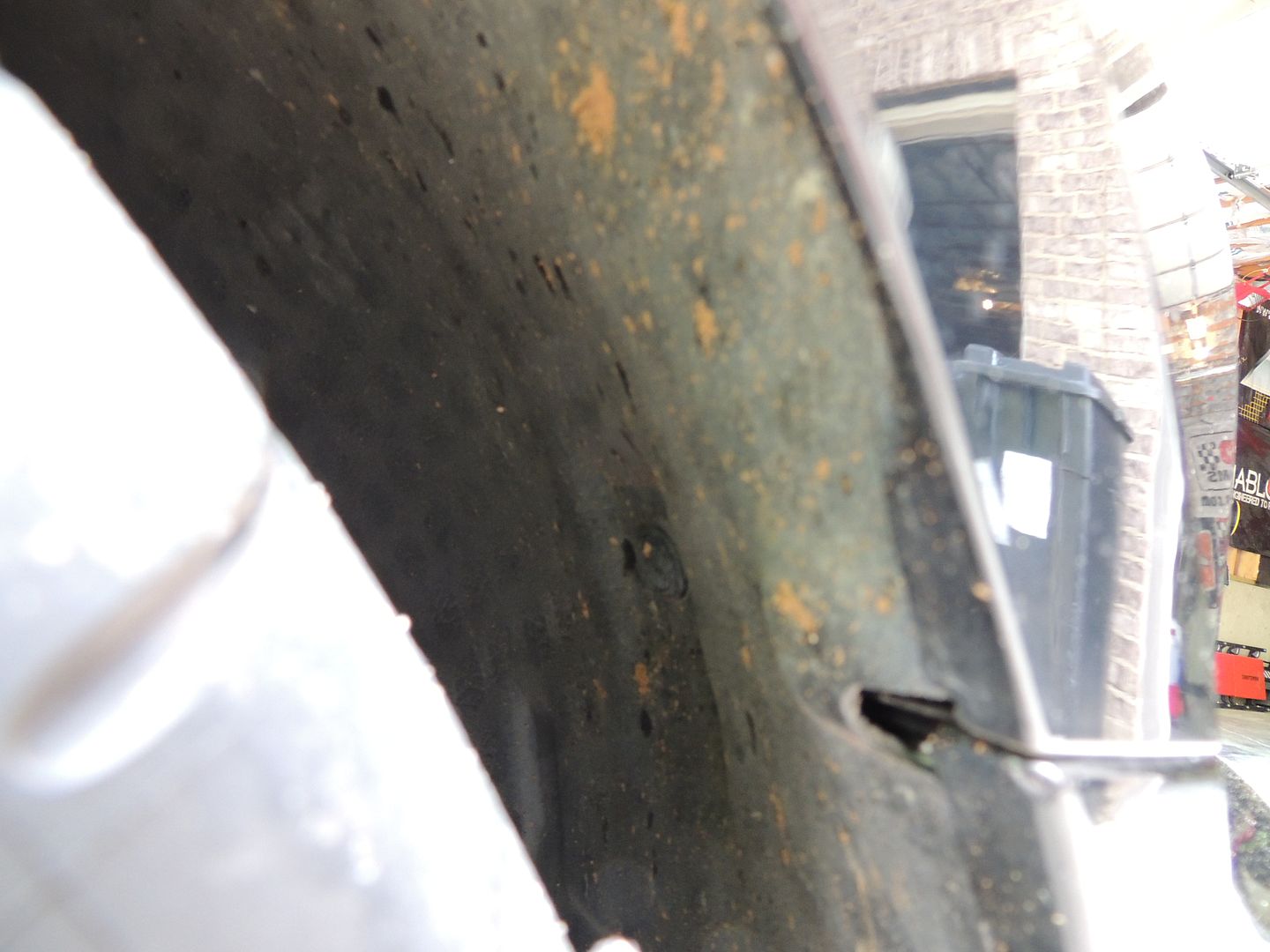 Engine bay before, not bad, just dusty & a bit chalky: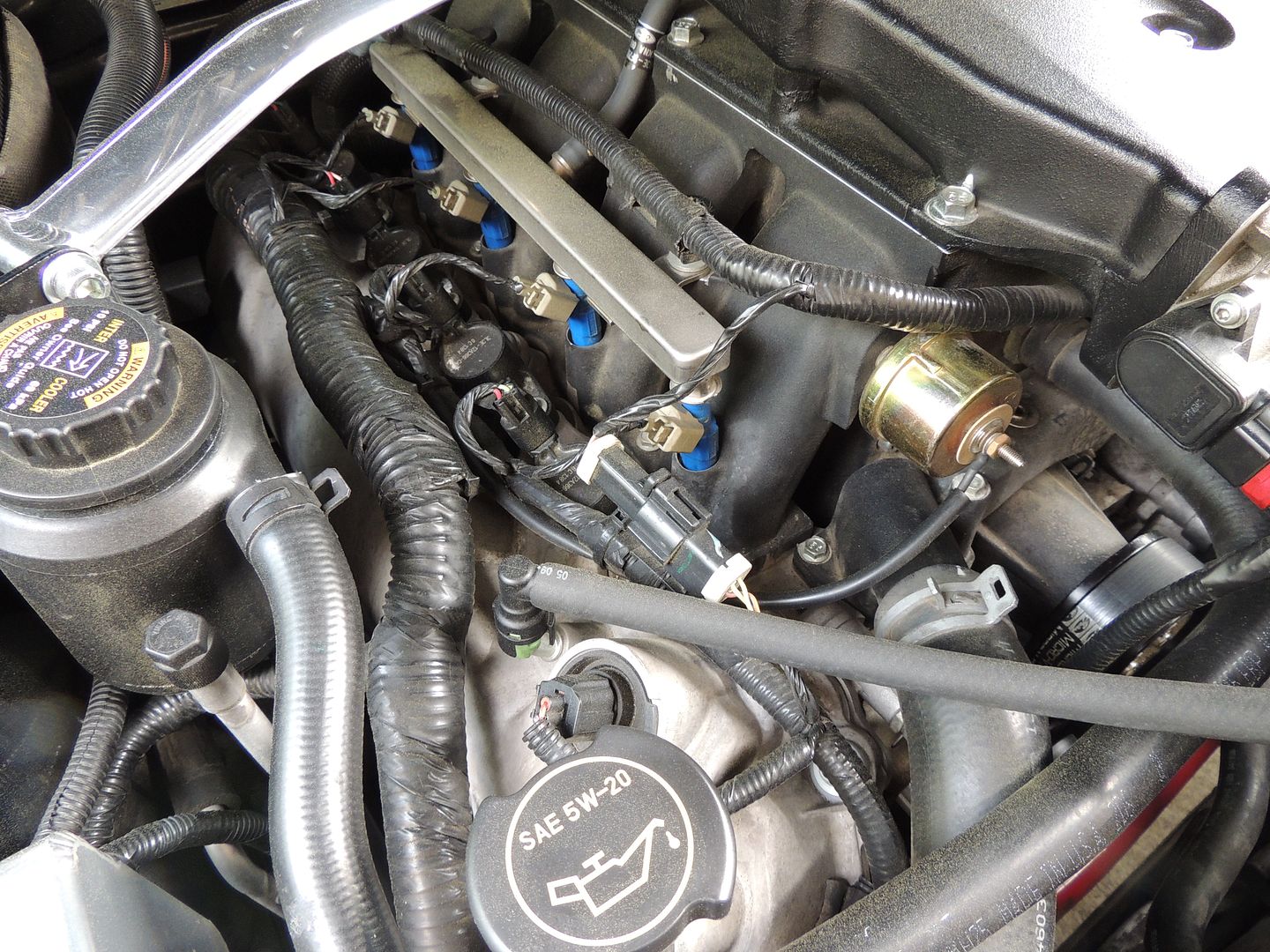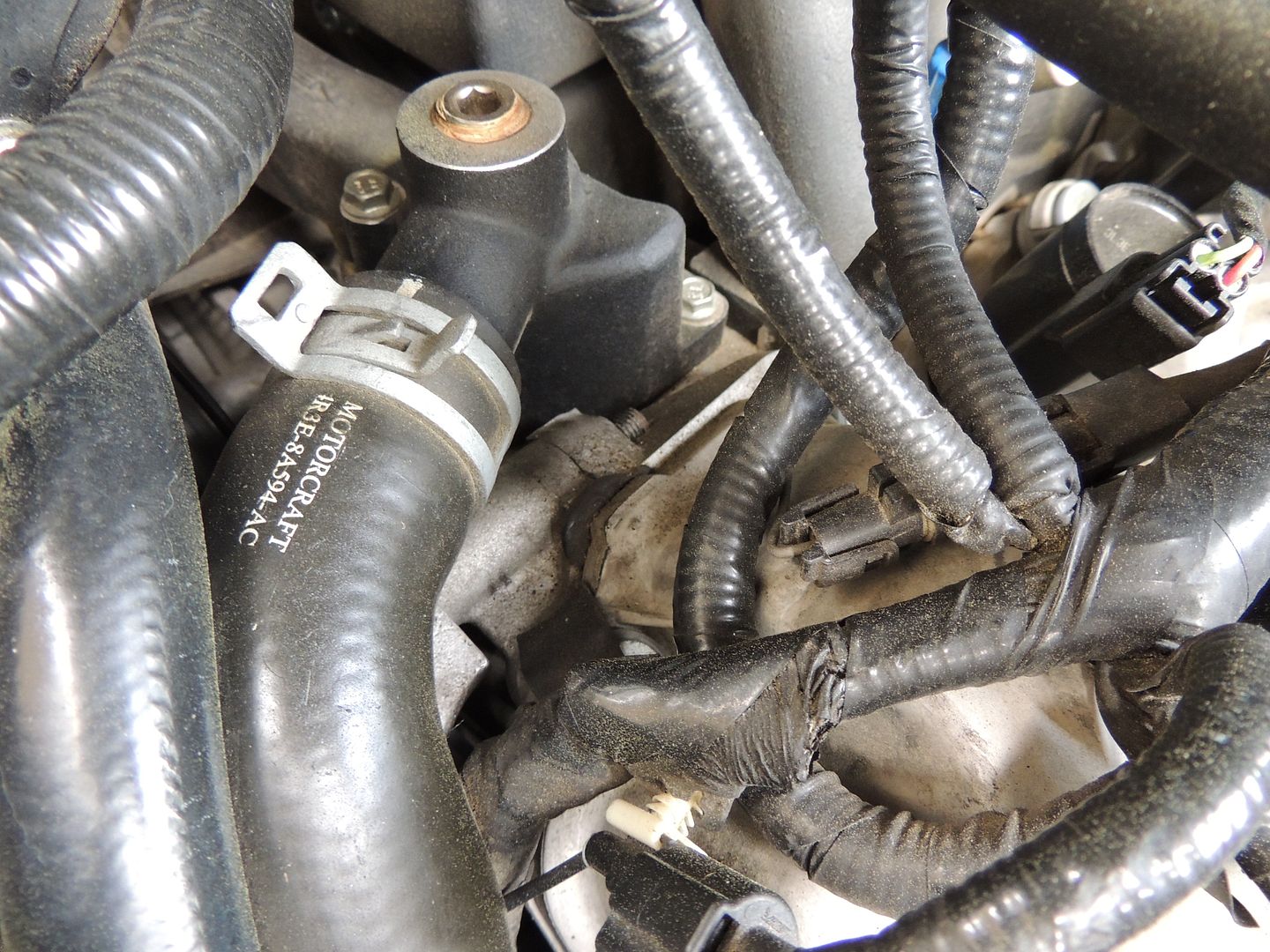 Getting started: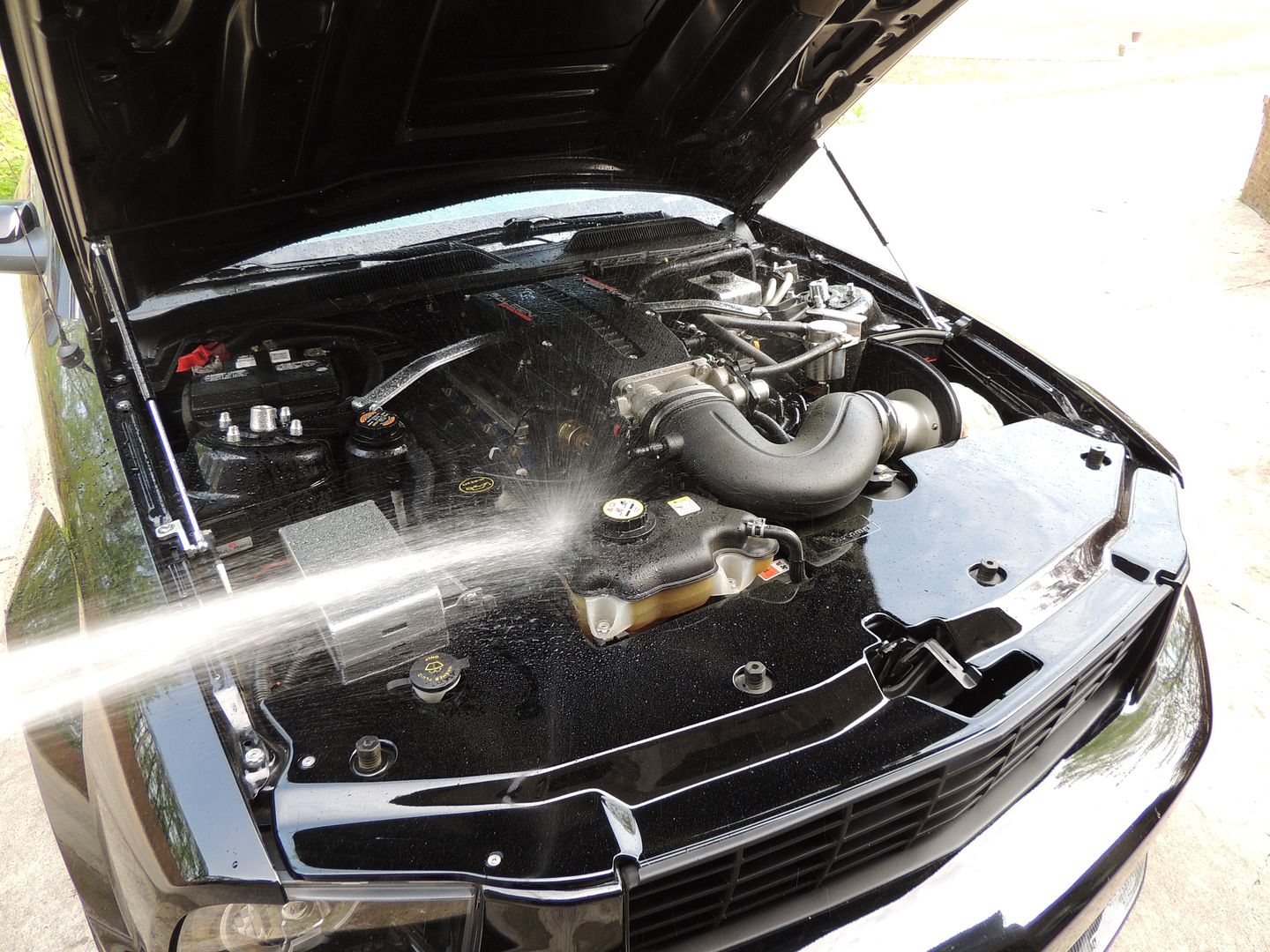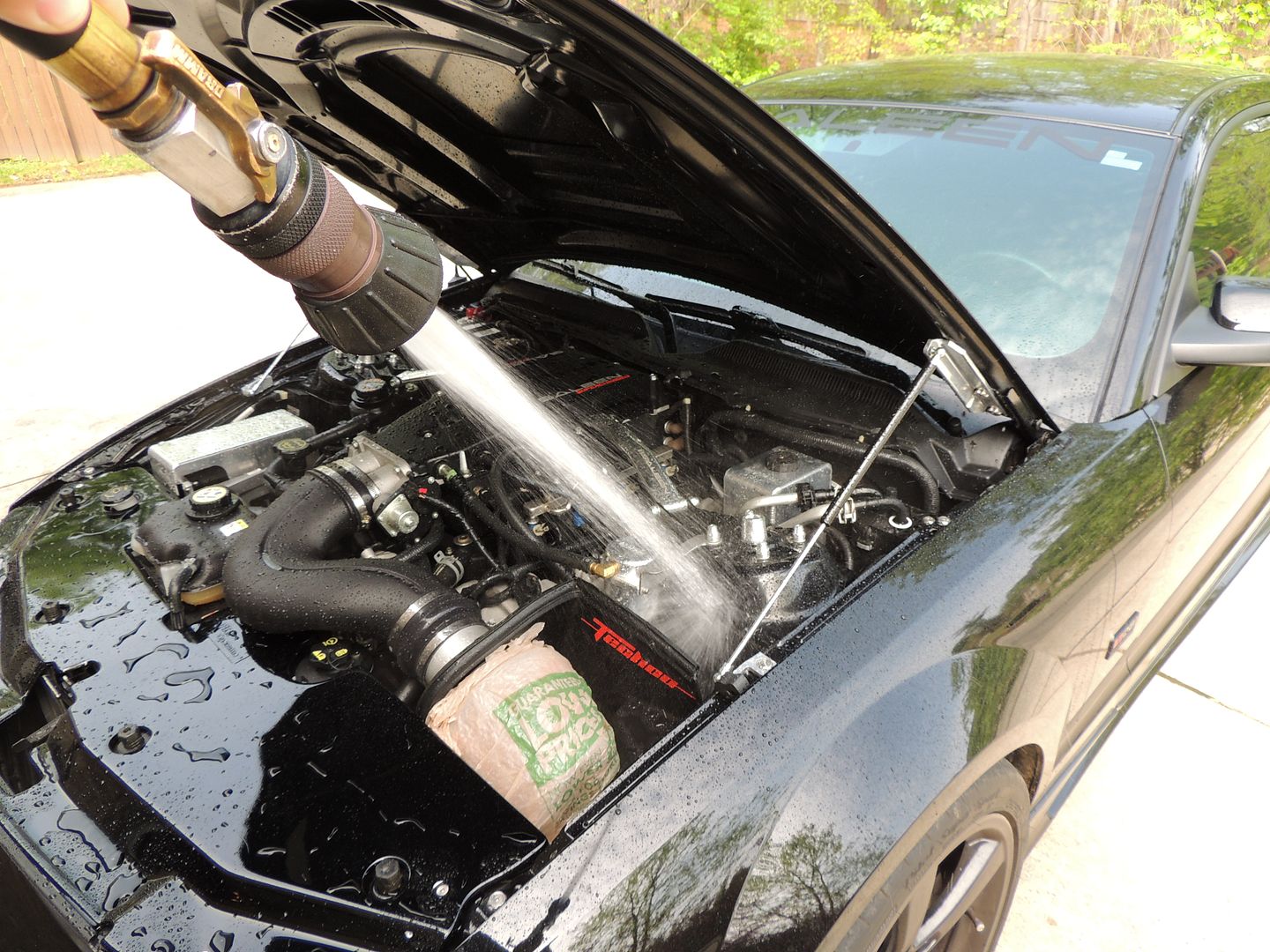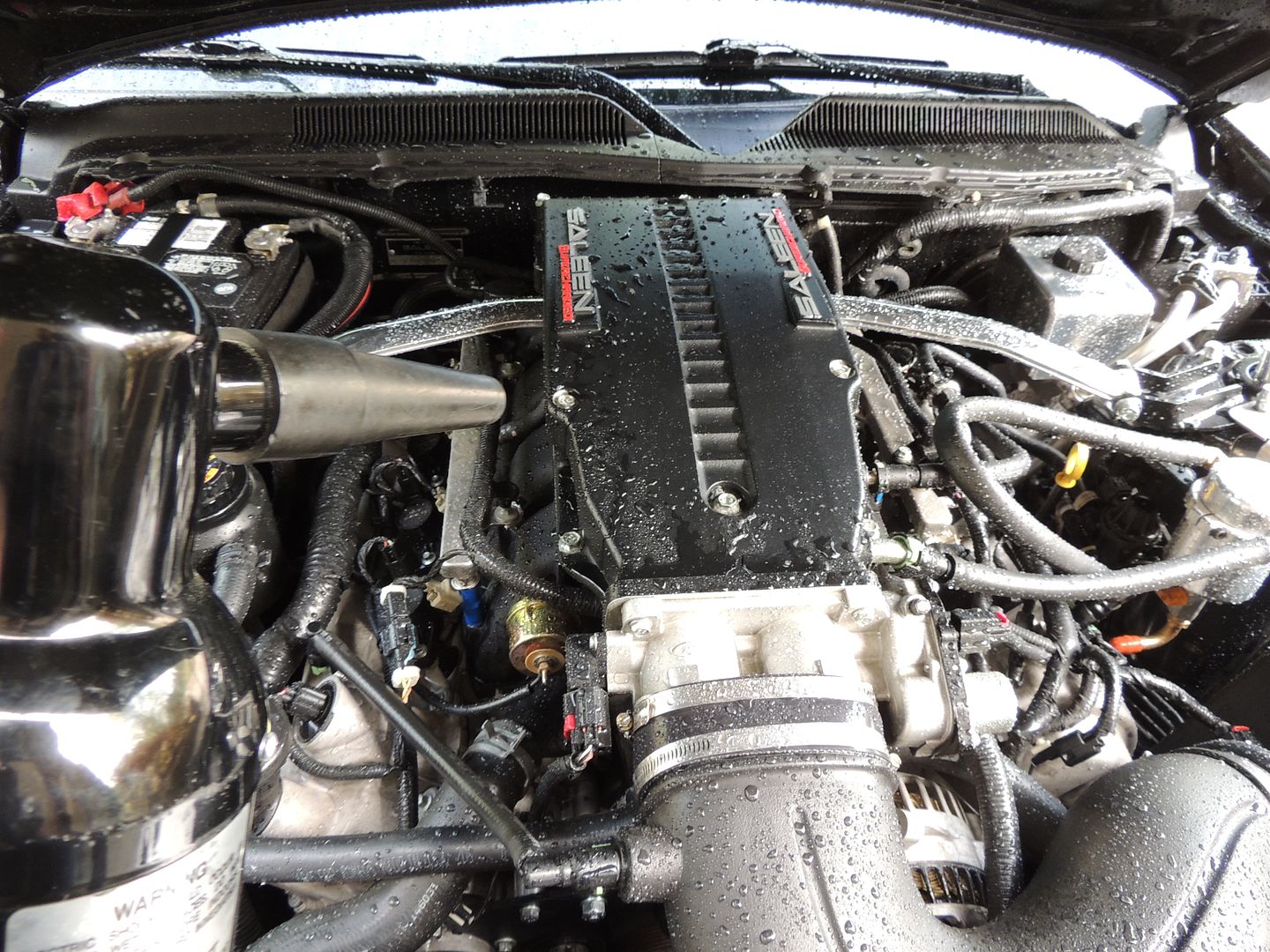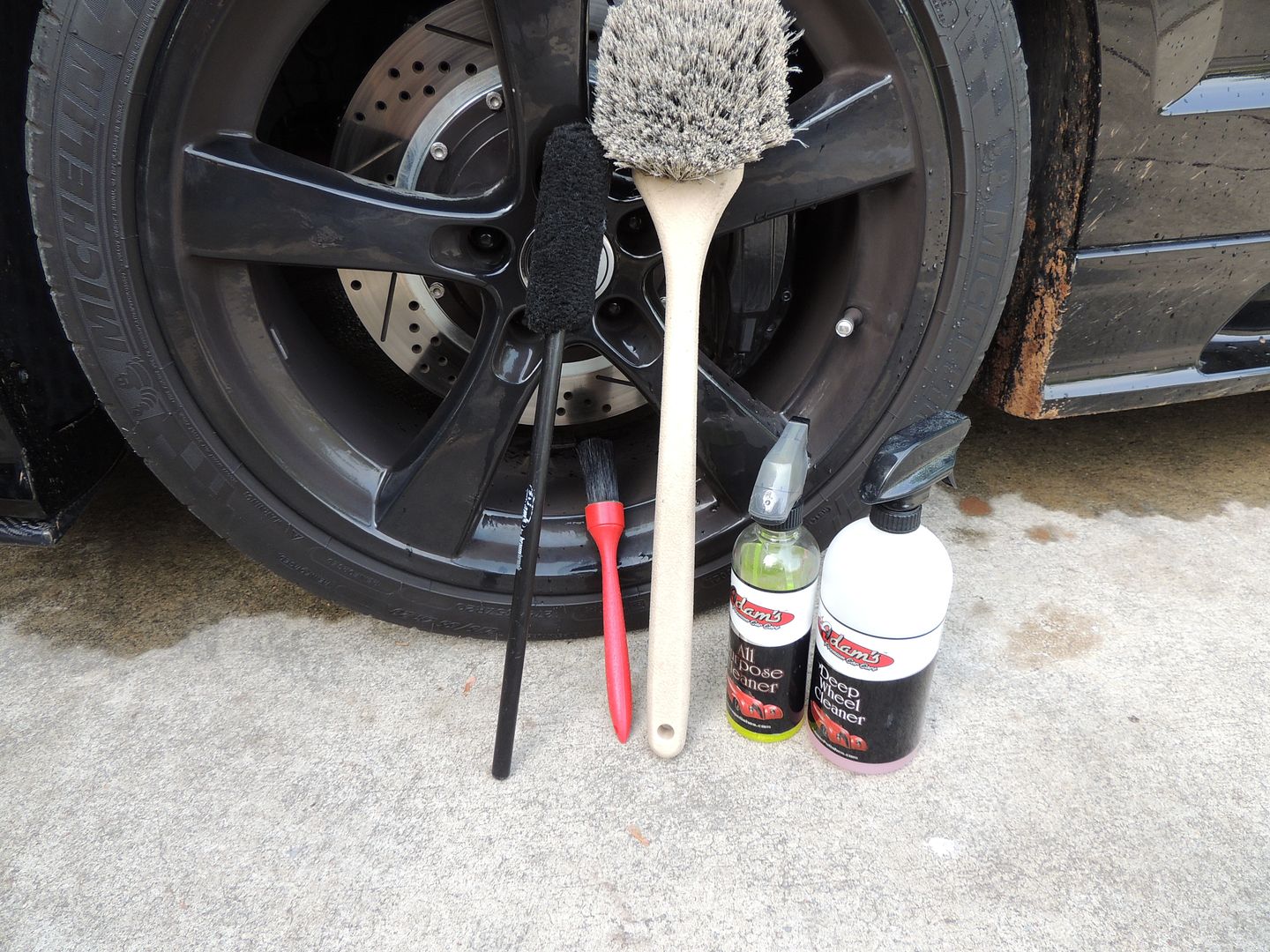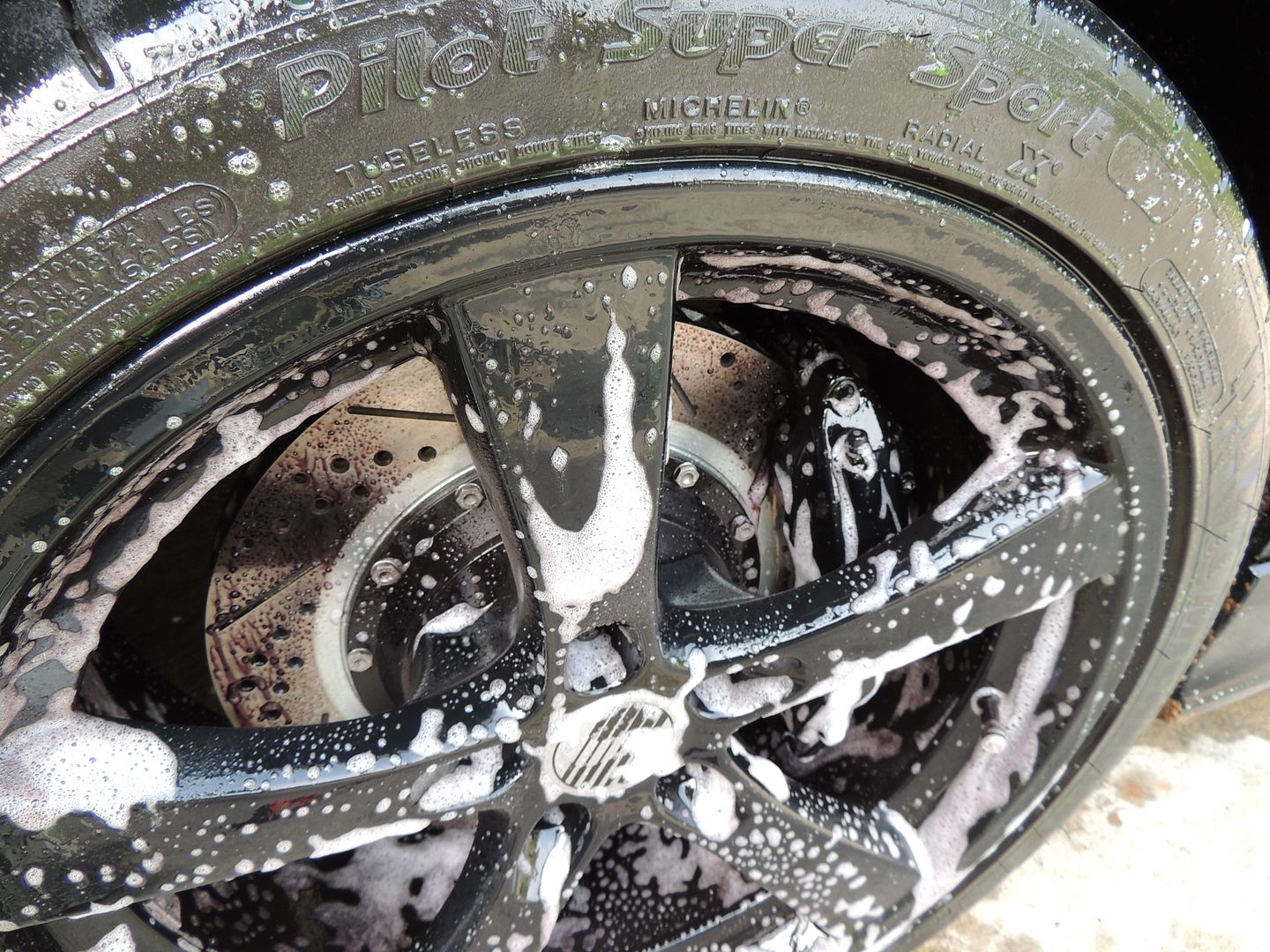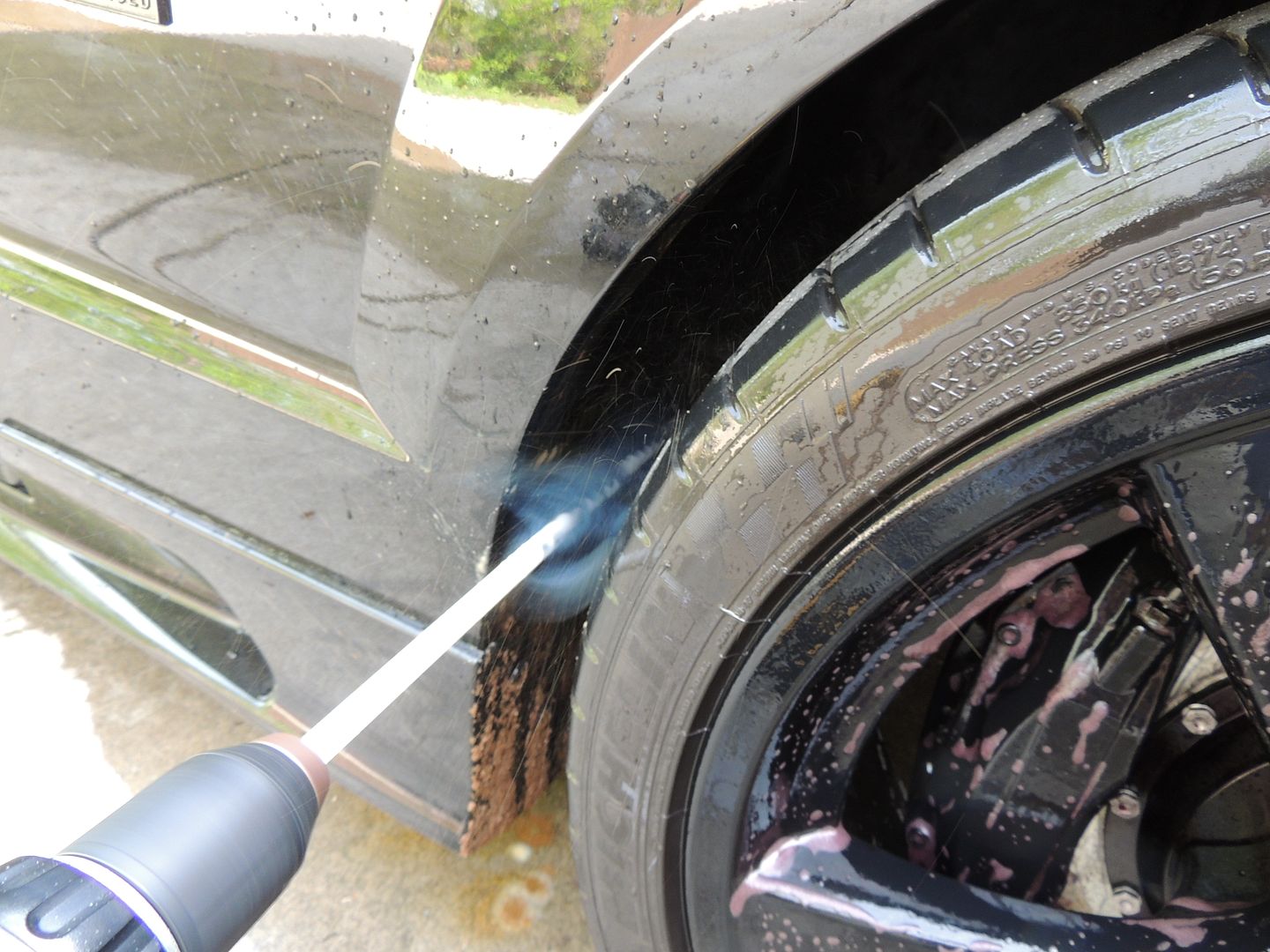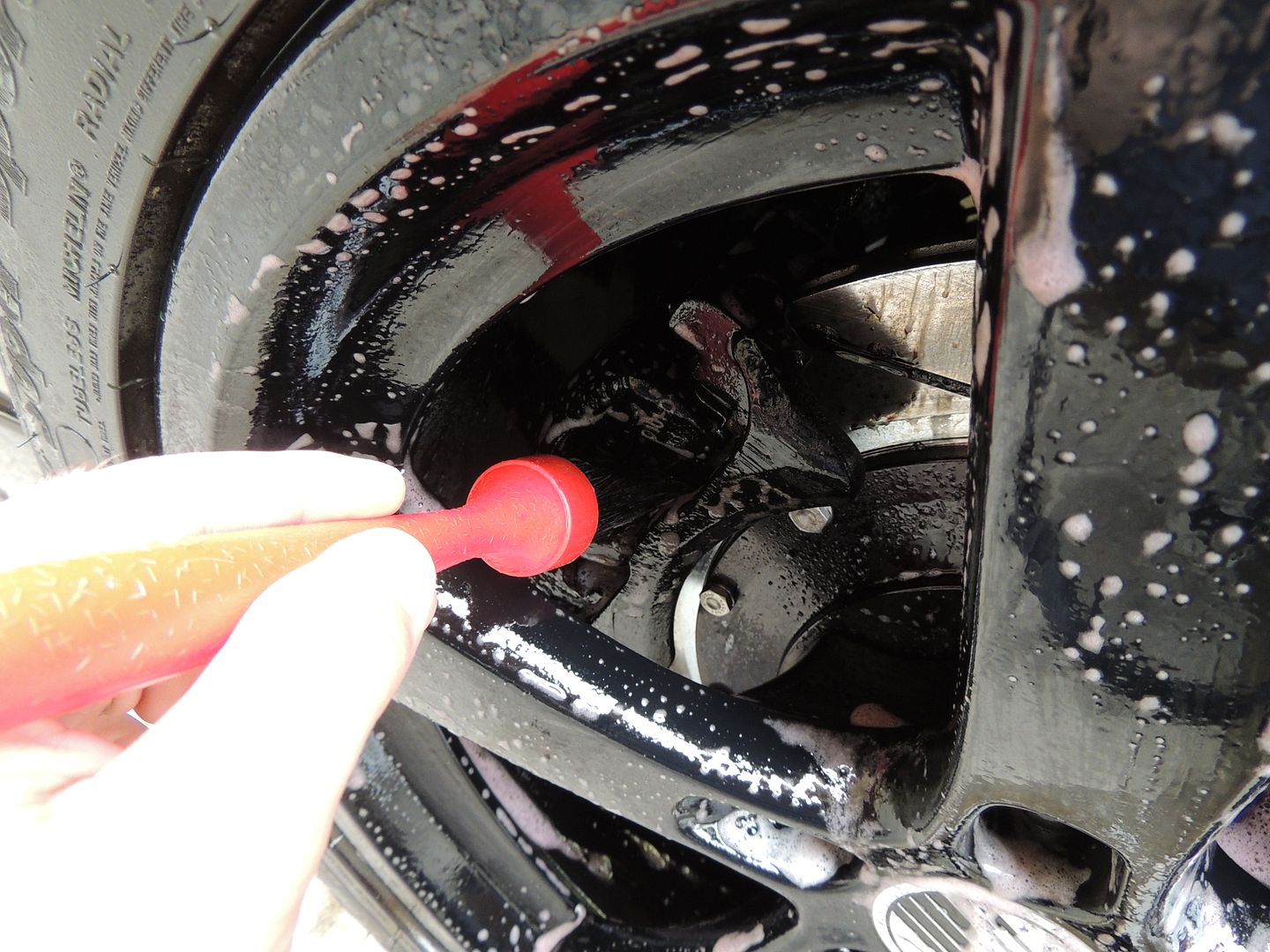 In an effort to strip existing protection, I added 4oz. of Adam's APC to the otherwise normally Ph Balanced Adam's Shampoo: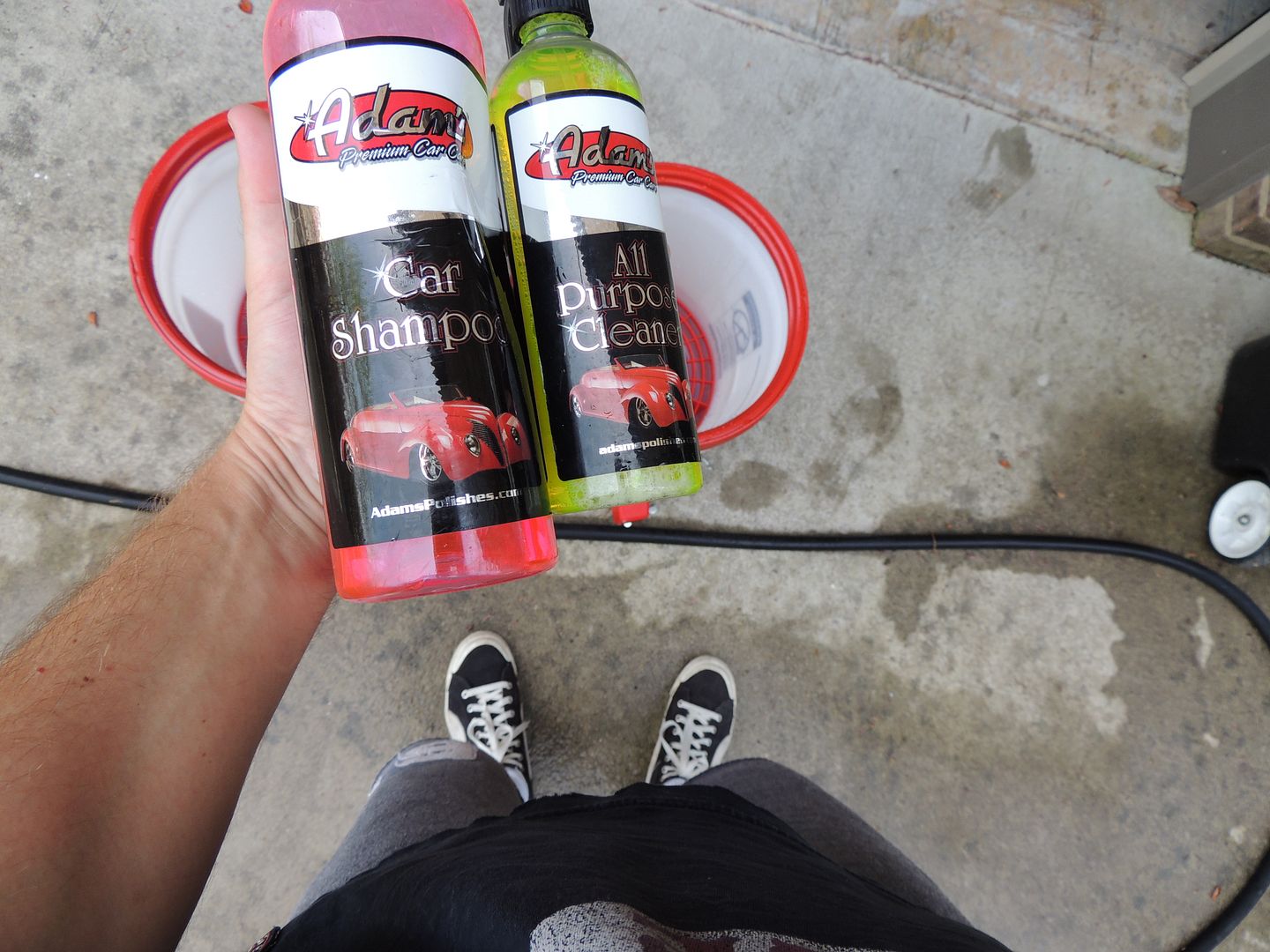 Pool rinse to aid in faster drying: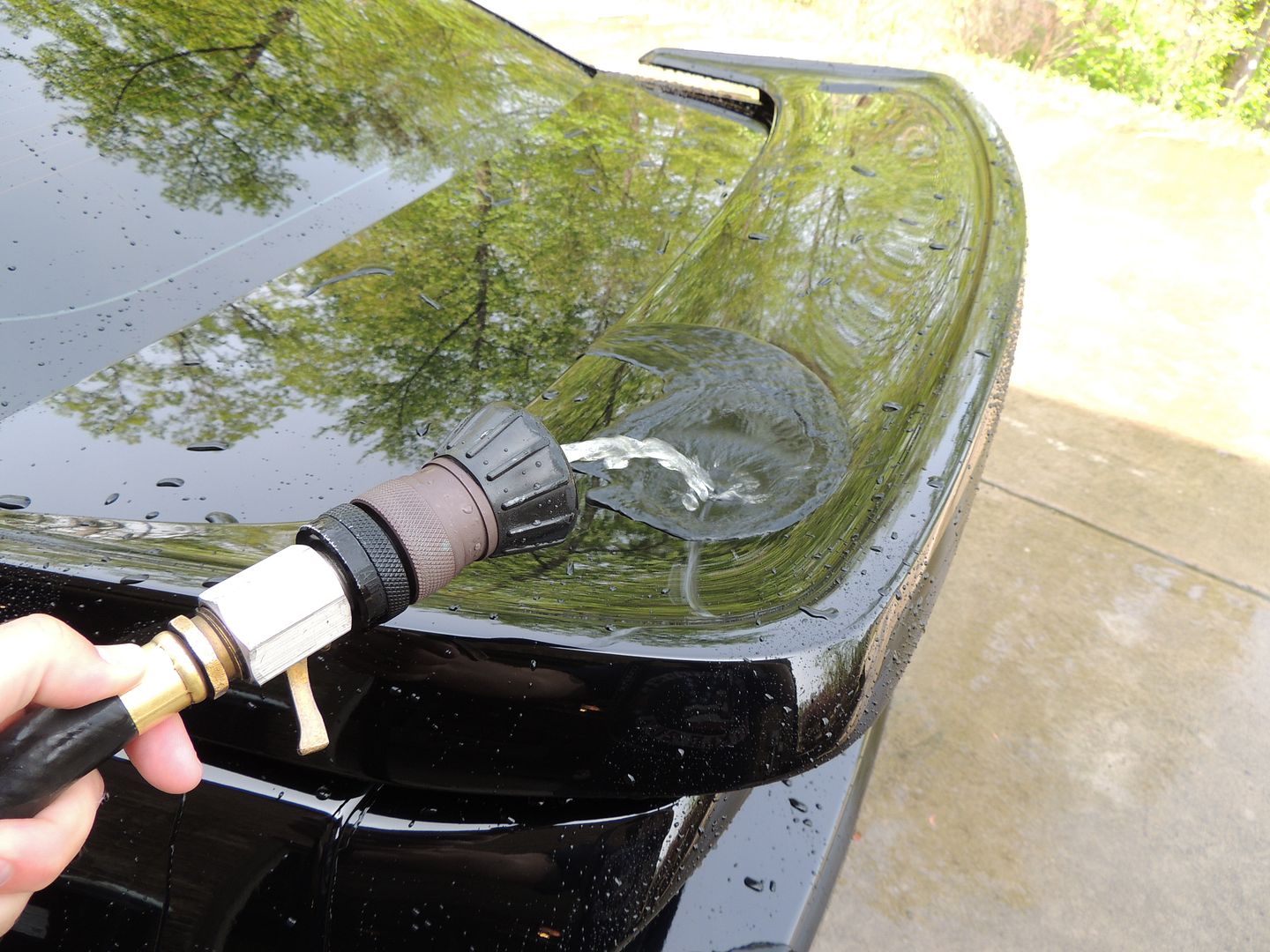 Baggie test to feel surface: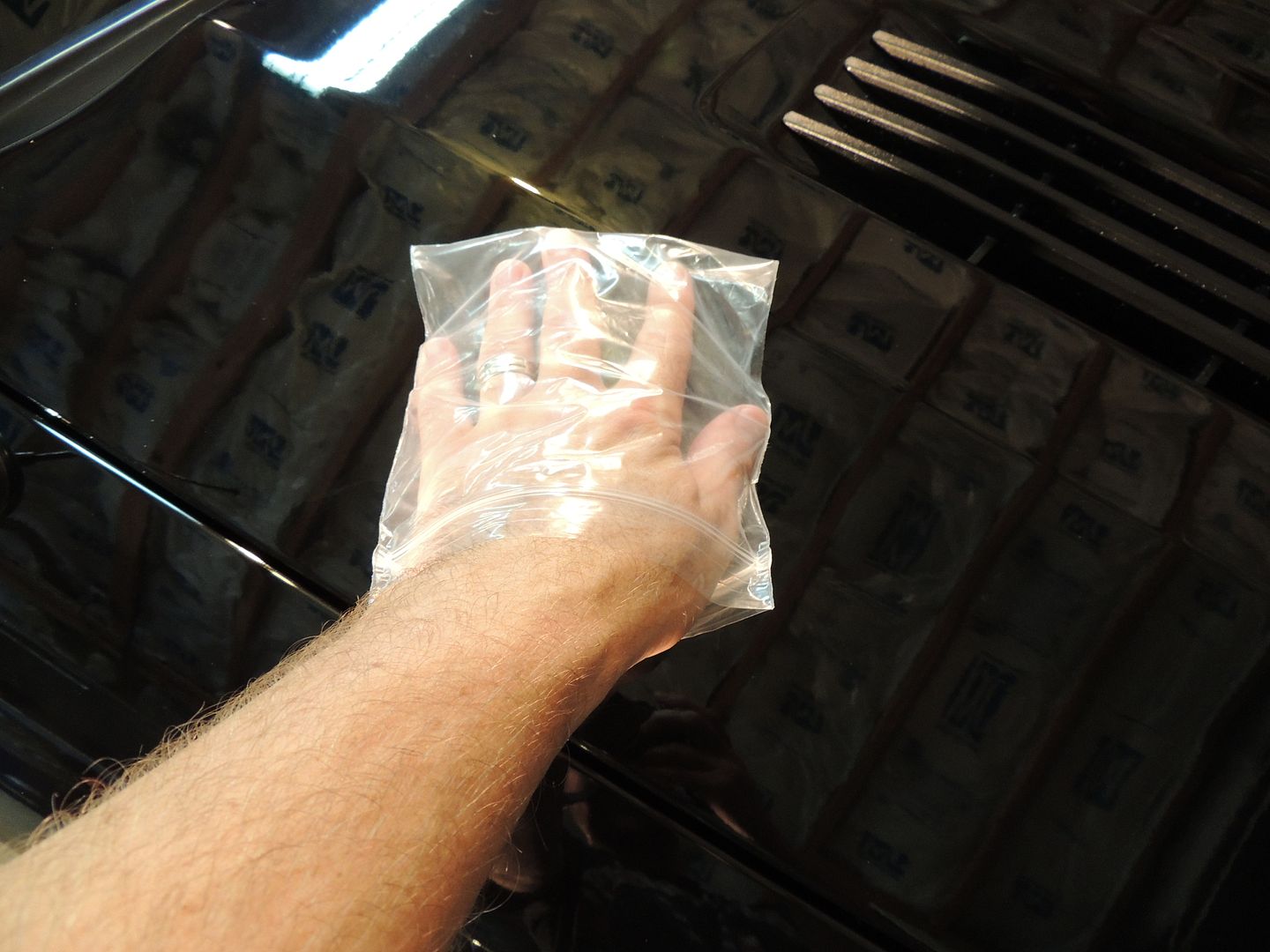 And this is ALL I got after the roof, hood, and trunklid: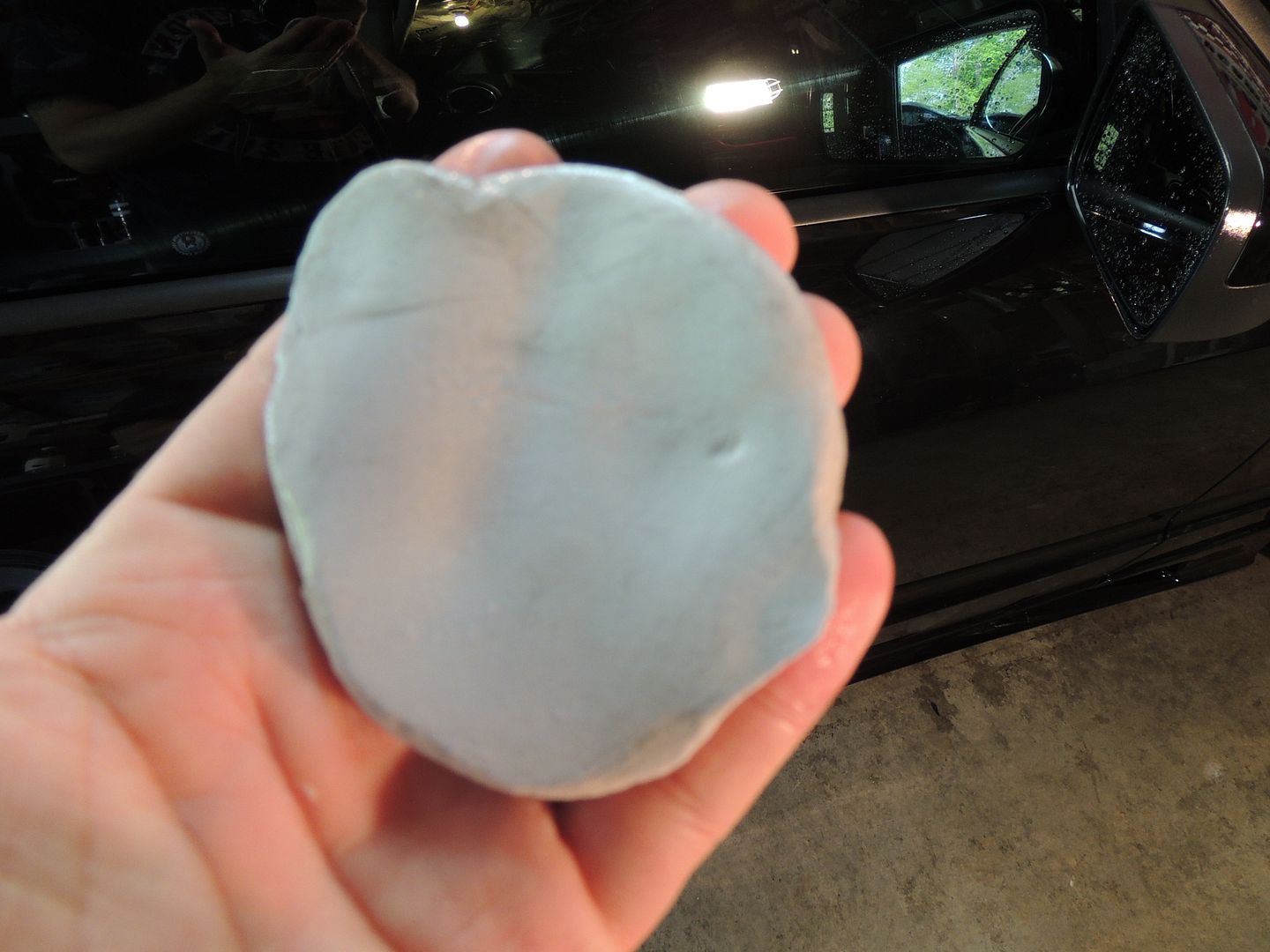 IPA Wipedown prior to polishing to further remove old protection: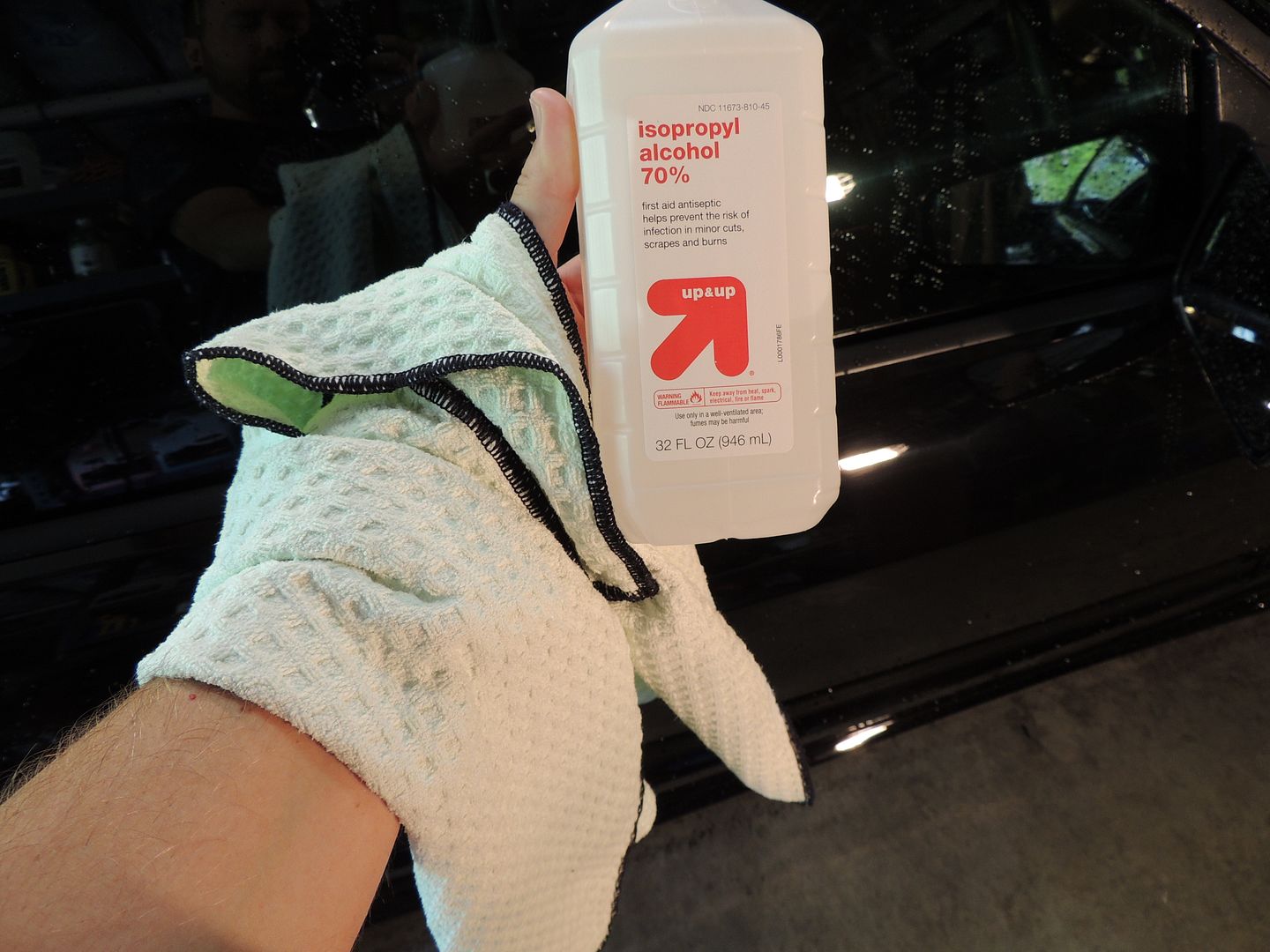 Here's what I found upon inspecting the raw paint: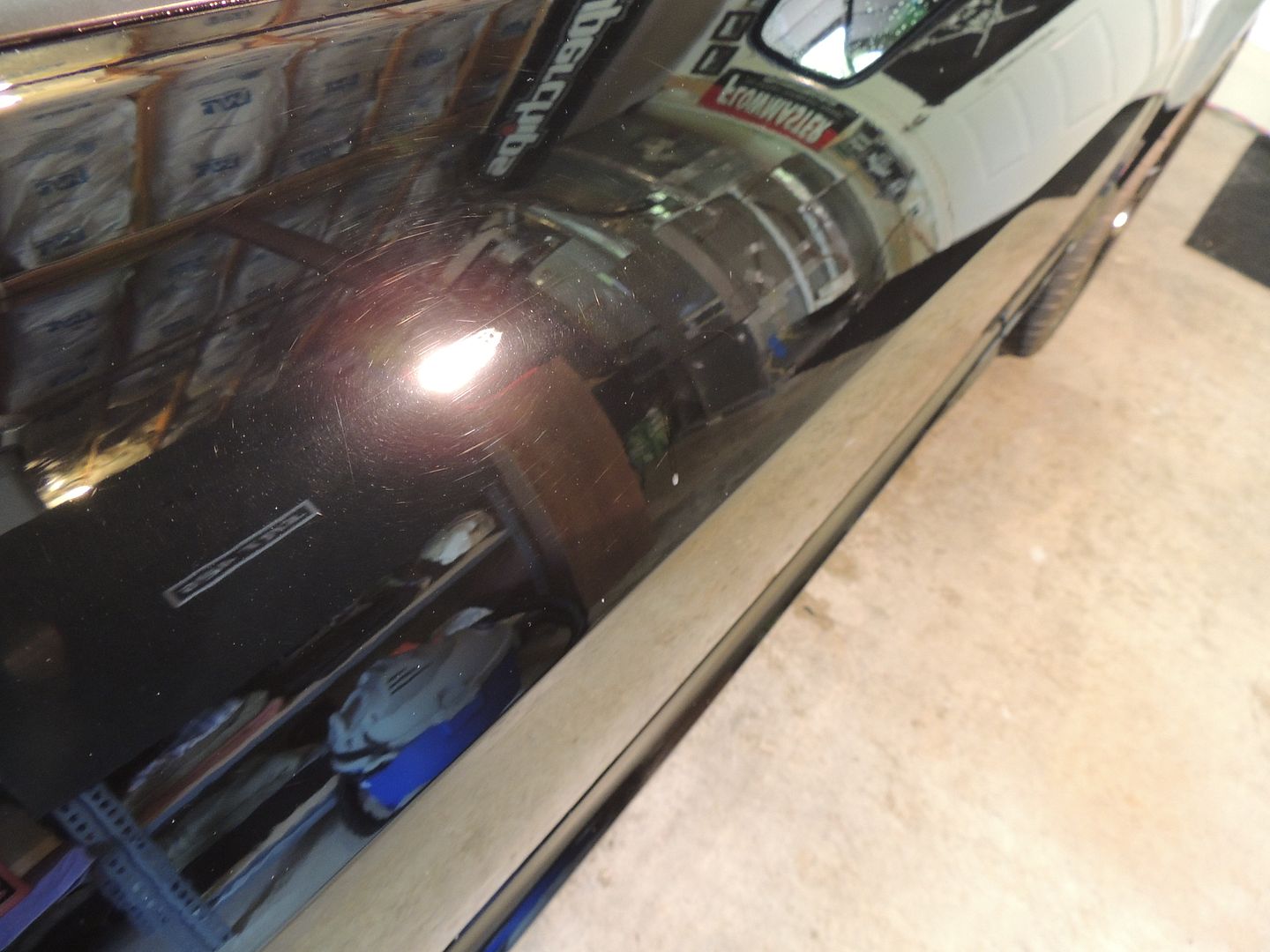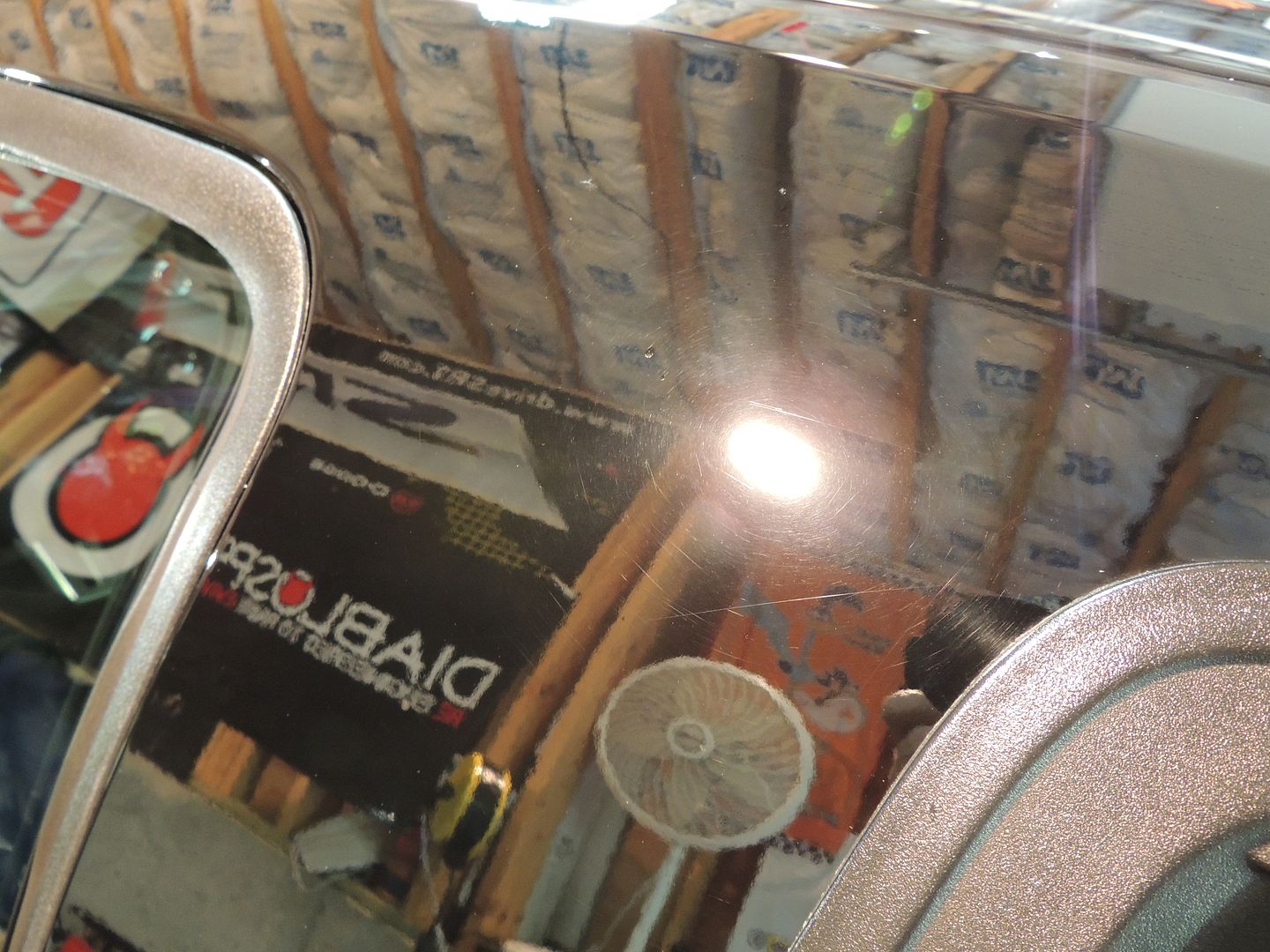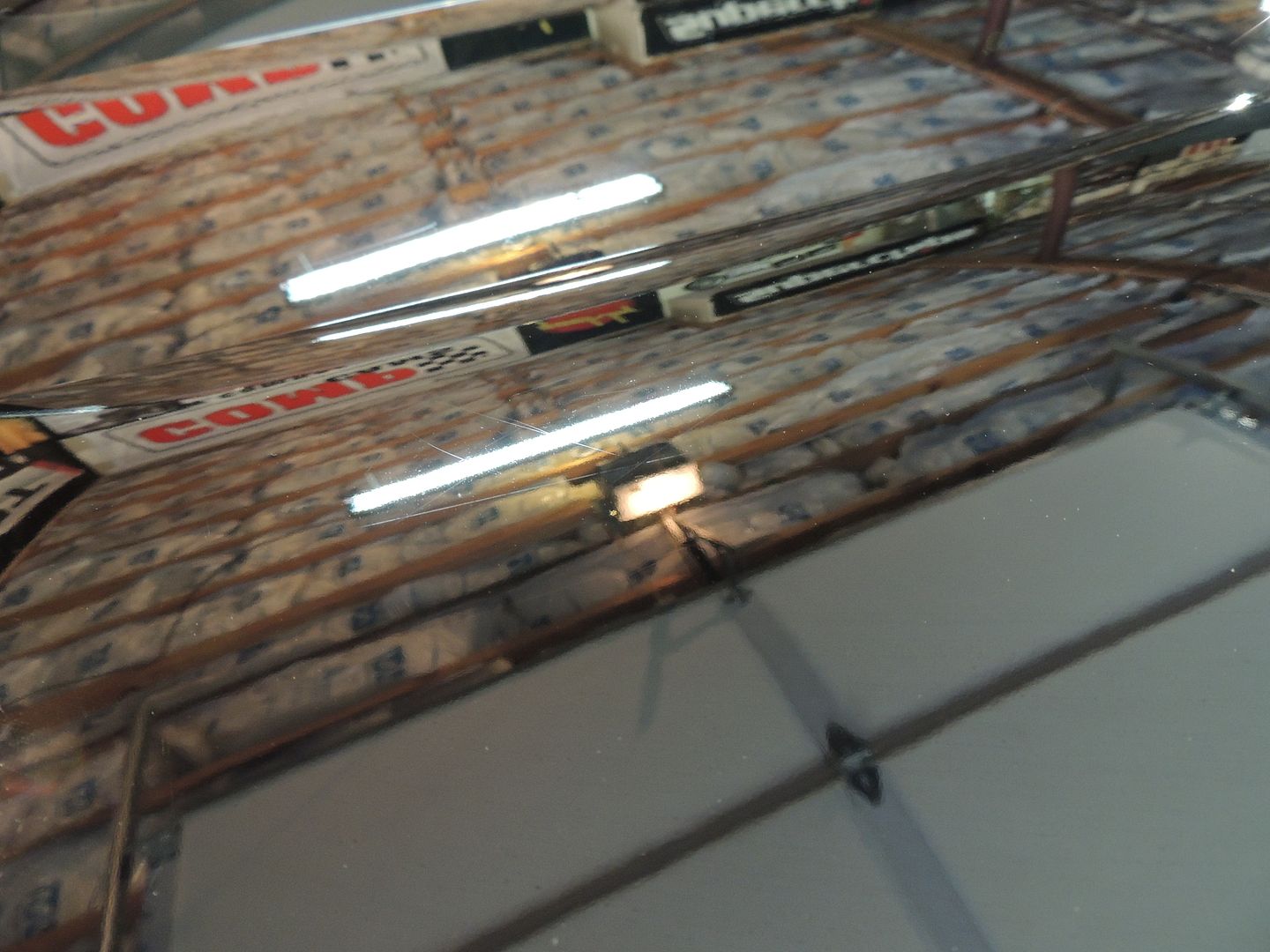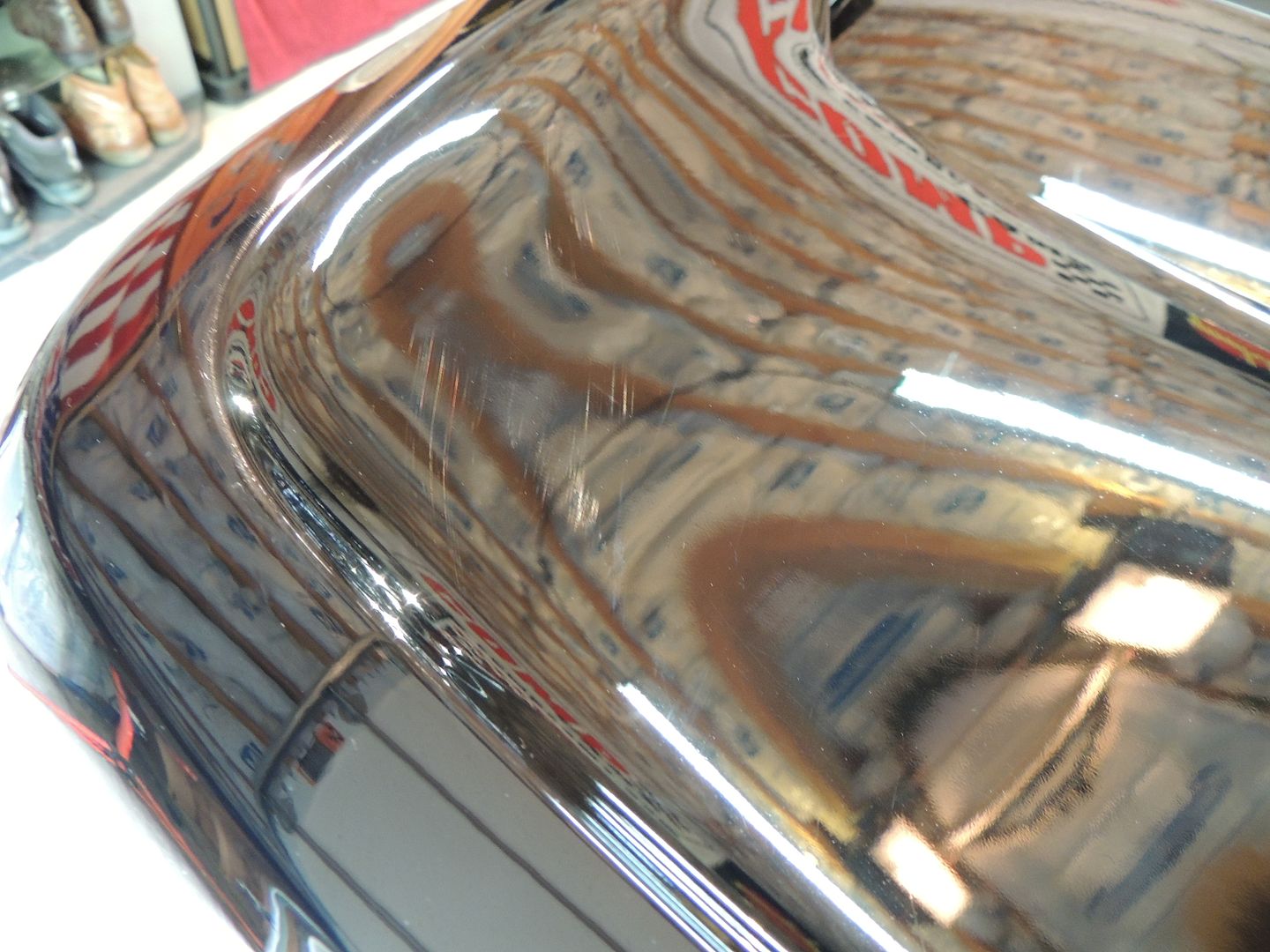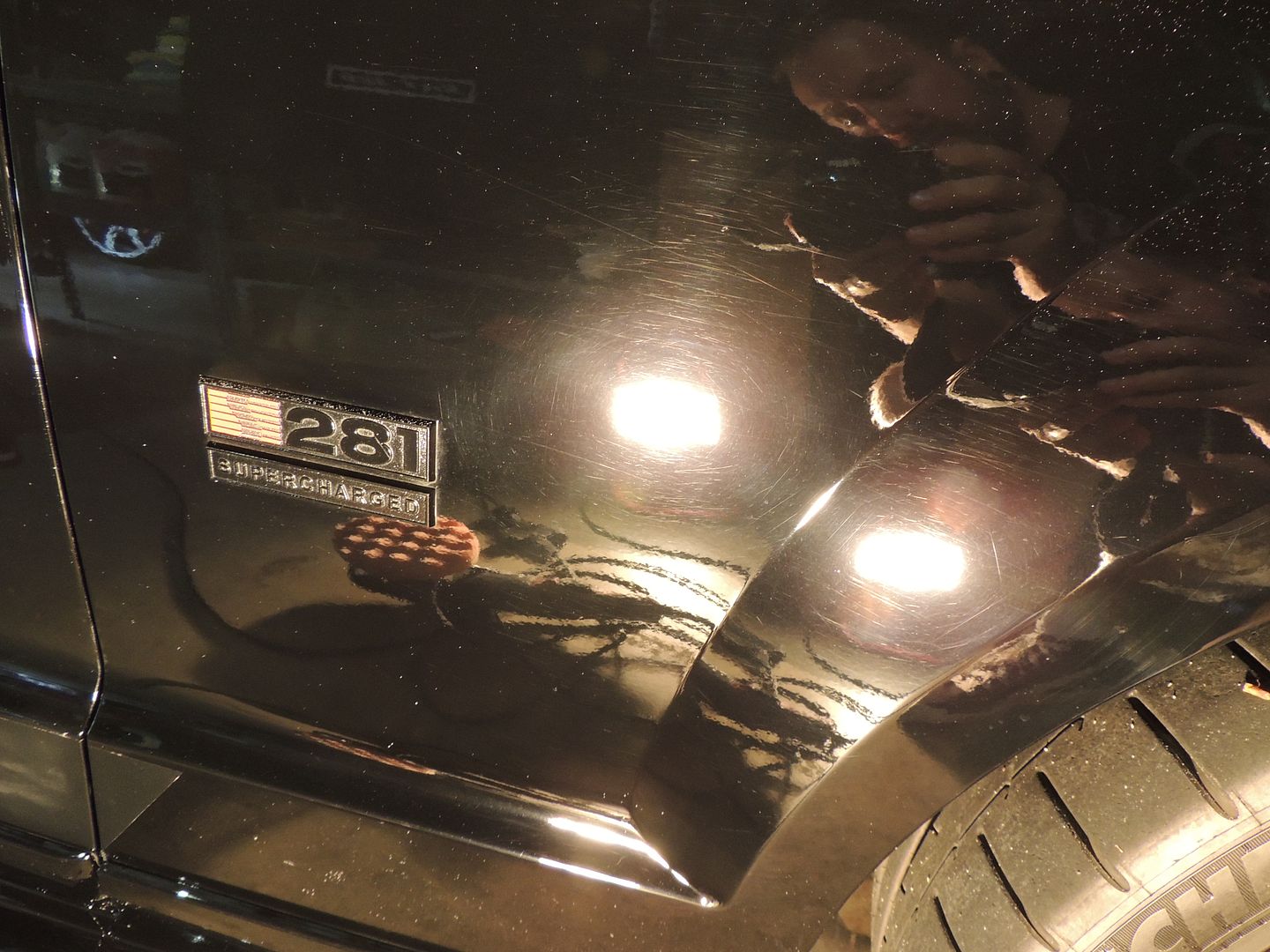 Time to do work: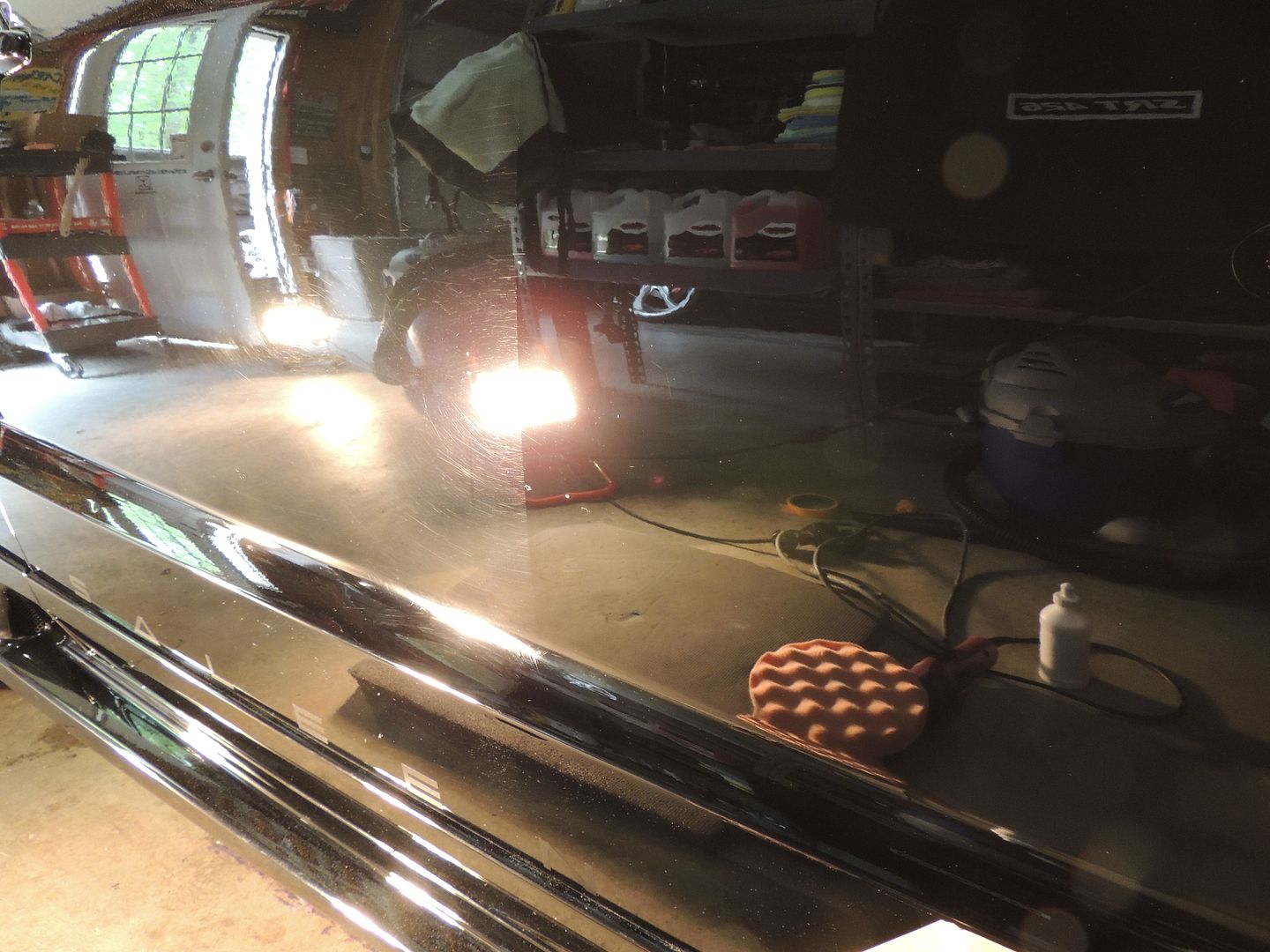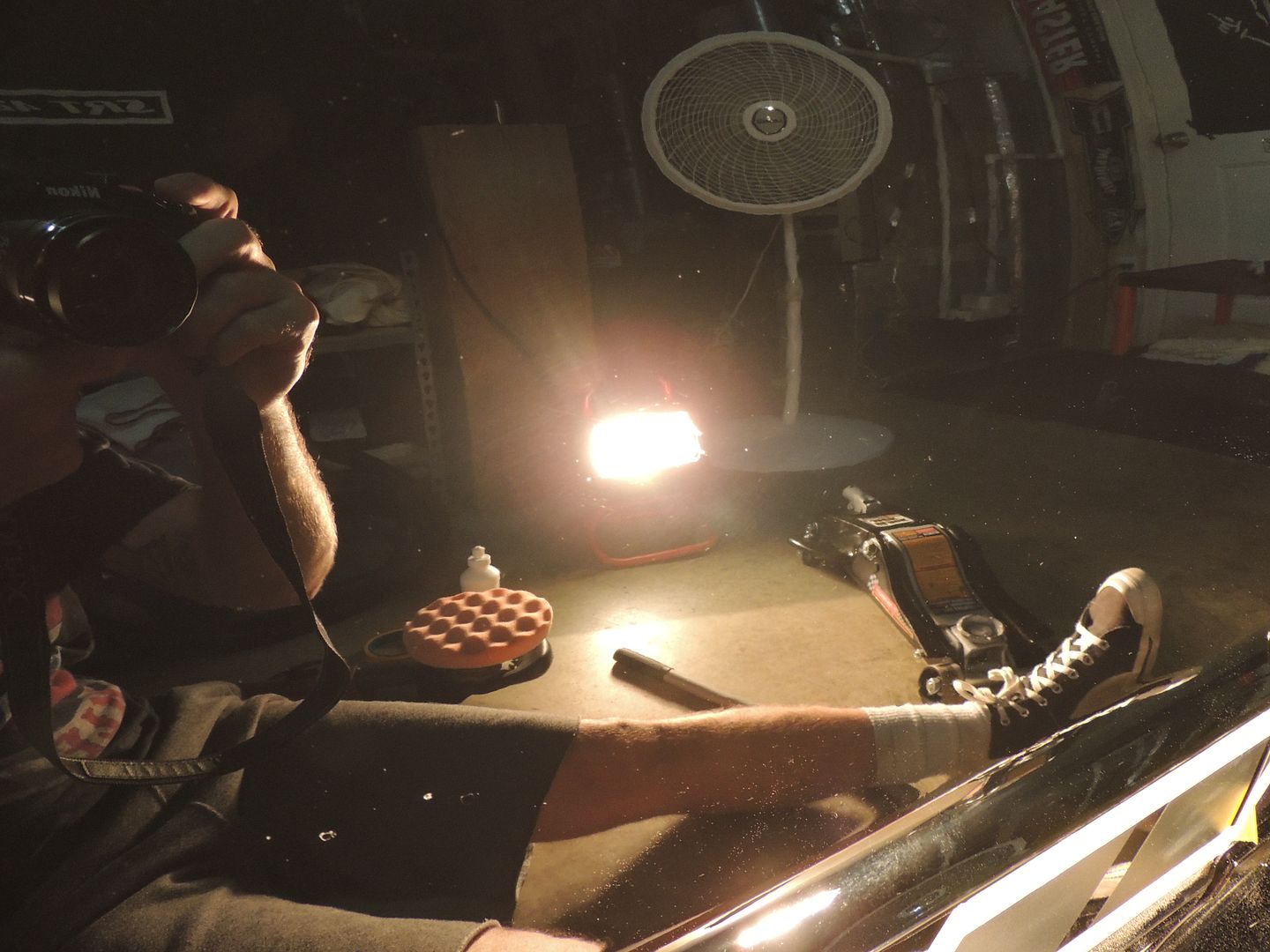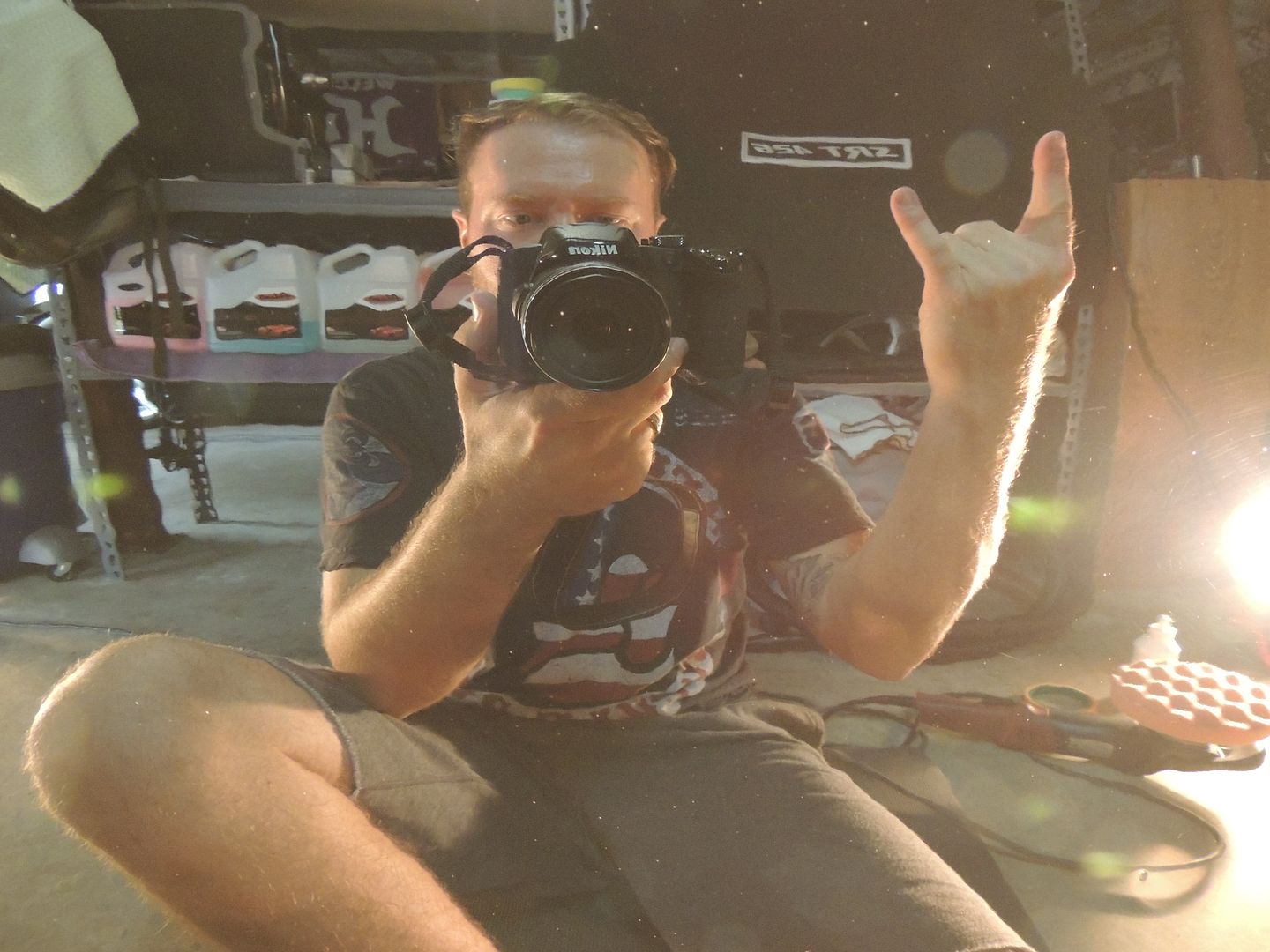 Got out the Cyclo for the tight areas down low: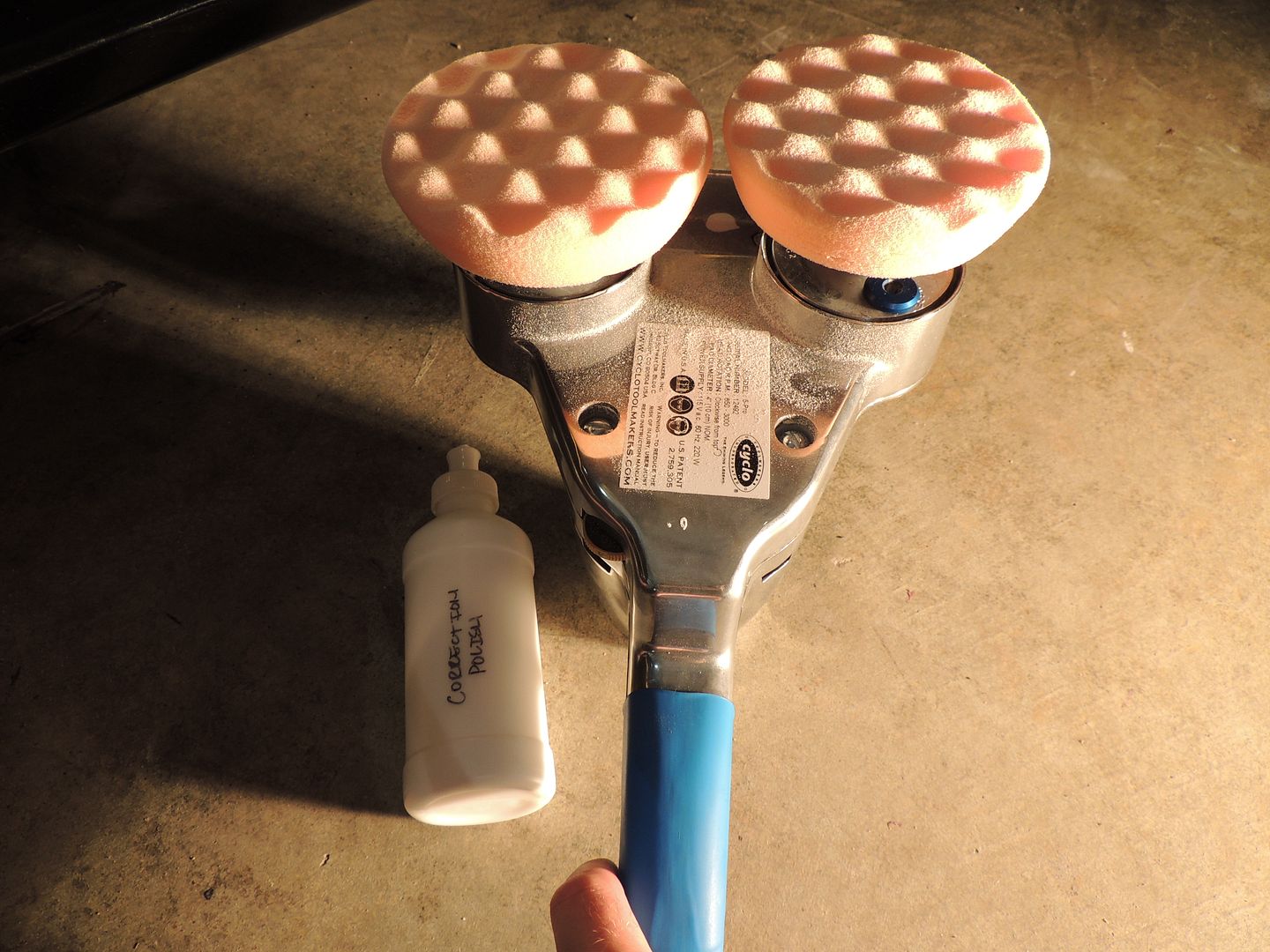 My little Metabo 4" made a quick appearance for the tight tail area: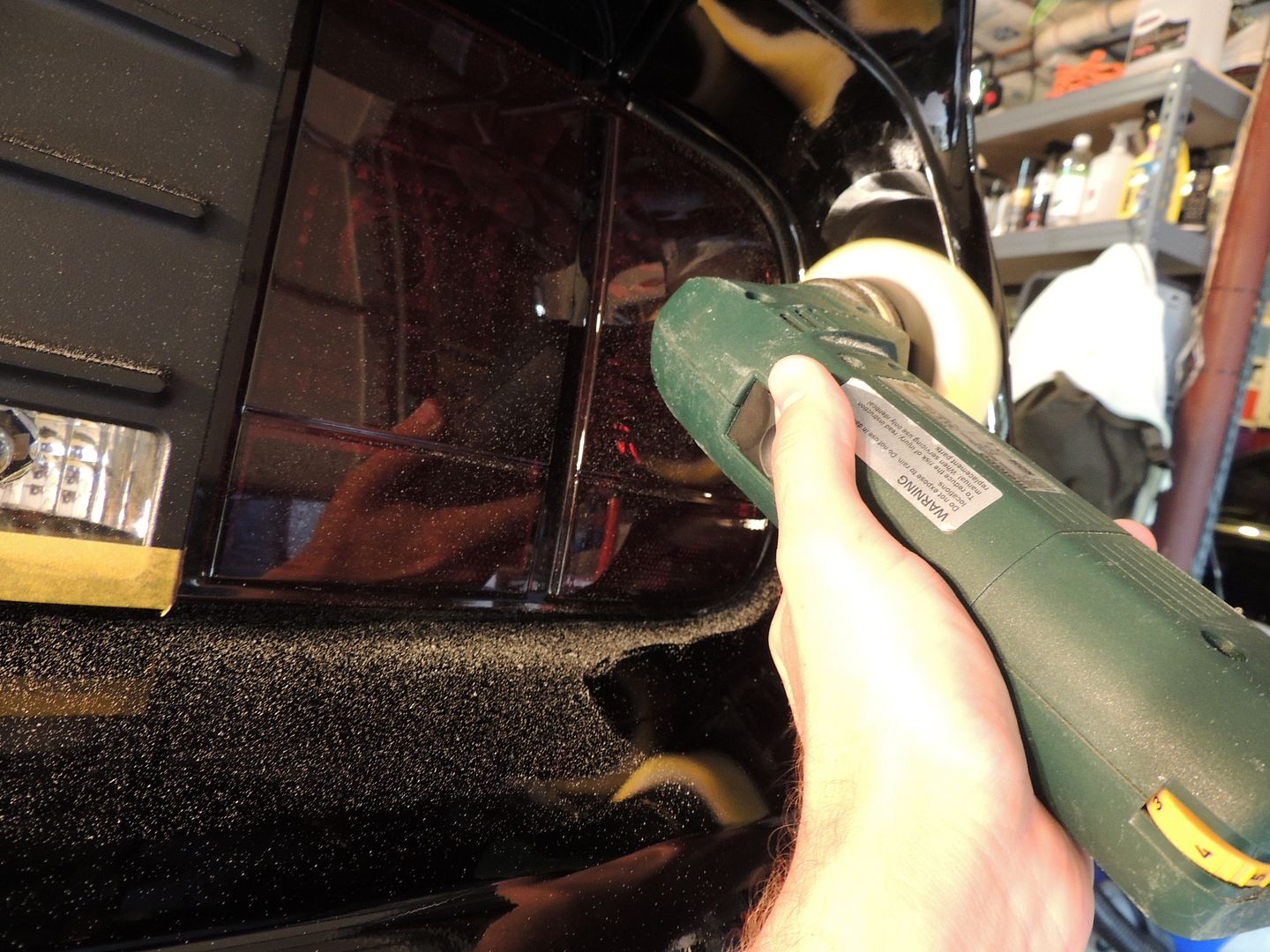 Taillights before: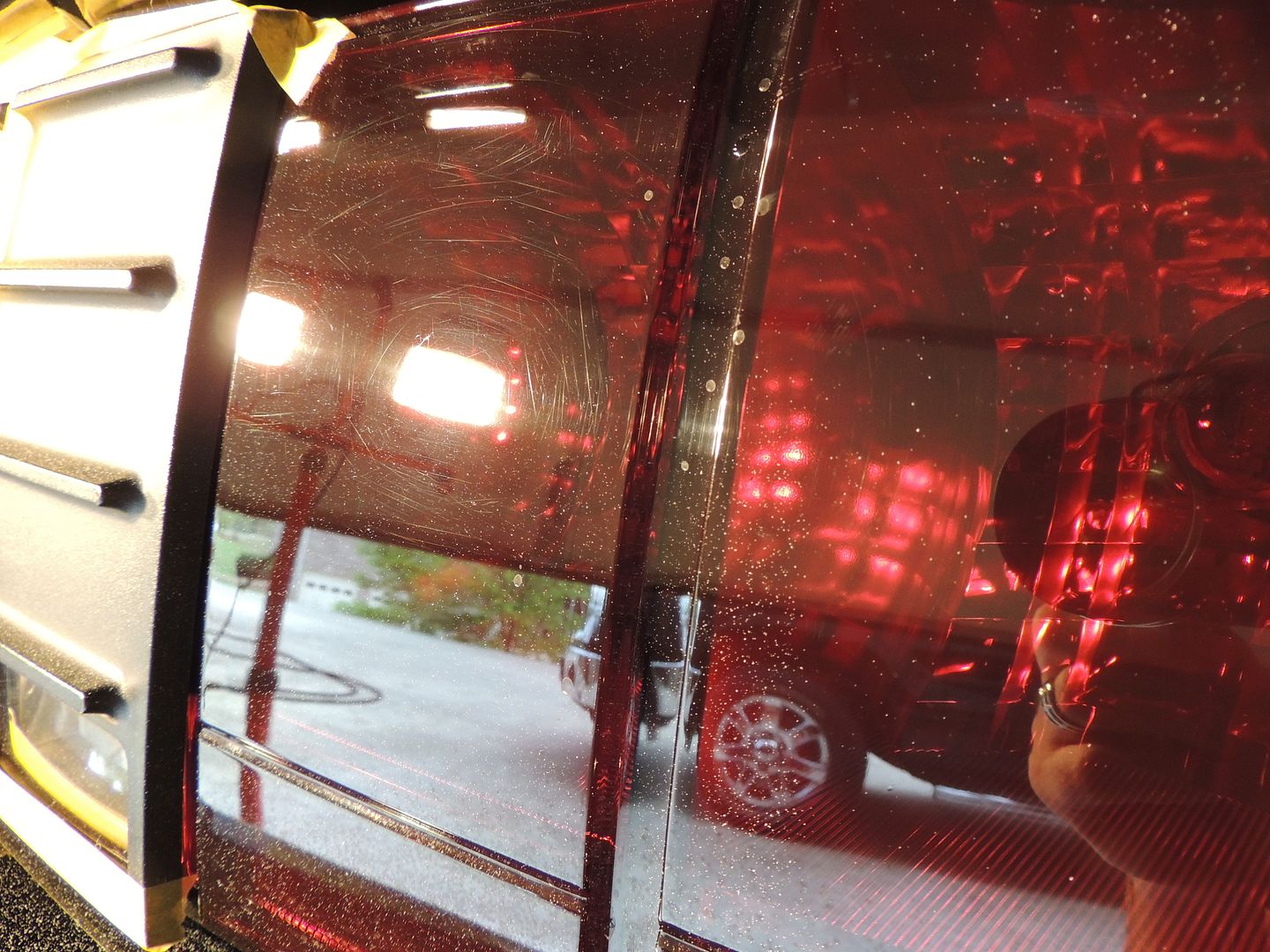 Taillights after:
For tightness on the big radiator panel under the hood: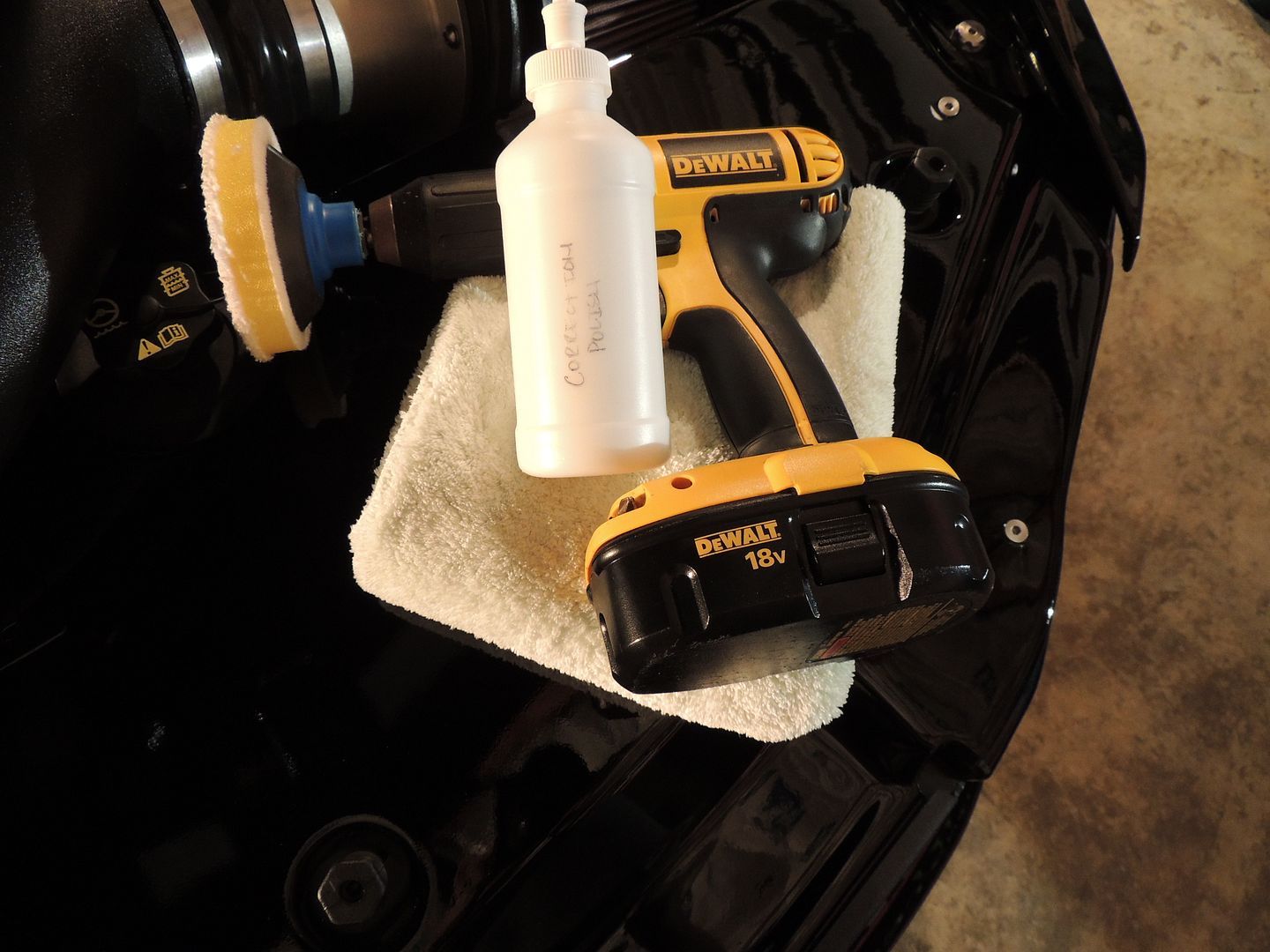 Metal sexiness: