Discussion Starter
·
#1
·
For sale: Dodge Magnum SRT8 seats, front and back. Got them off of ebay a while back and wanted to make them work with my Charger, but the back seat was going to be too much work, and the front wiring gave me some questions marks... See below for pics of what I mean.
Now, I might have someone who would buy the rear seats, the Magnum specific parts. If so, the front seats, which will work with Magnum's or Chargers would be left, if you don't want to deal with the rear Magnum portion.
As you'll notice in the pictures, there were some clipped wires, and I
don't have the dark colored side bolsters for the
back.. But I talked with moparsupercenter.com and
they said it's about $29 a piece for those. also, it
sounds like they can get the plug that's missing on
one seat. Passenger side... $3, I think?
Driver seat, wires cut. Two wires, on the seat side.
then twisted together. I don't know which wires they
were, or why they were cut... but there is enough to
splice back together.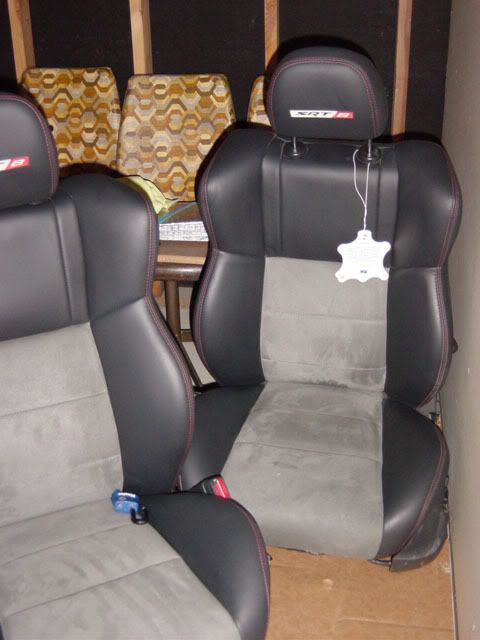 Front seats. I can not guarantee the sensors for the
OCS are viable on the passenger side. But you can
pull the seat "top" off the frame for the passenger
side, and put this one on, thereby not pulling your
passenger side frame, and keeping your OCS sensors
happy.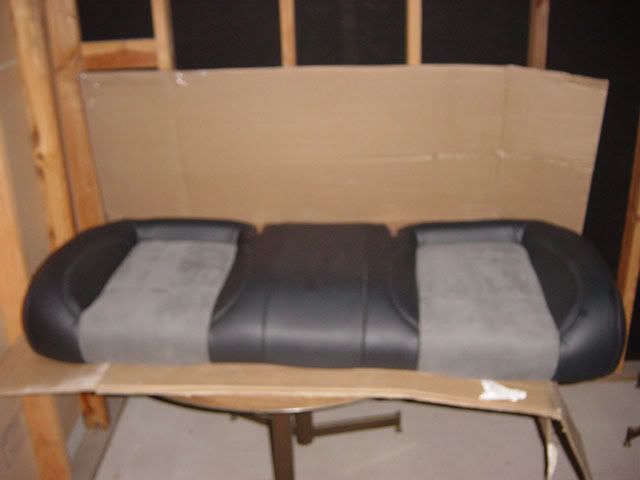 Back seat bottom.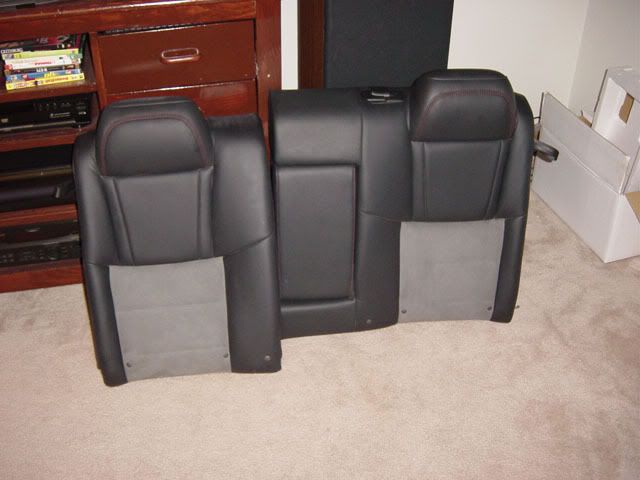 Back seat back. Built for a Magnum.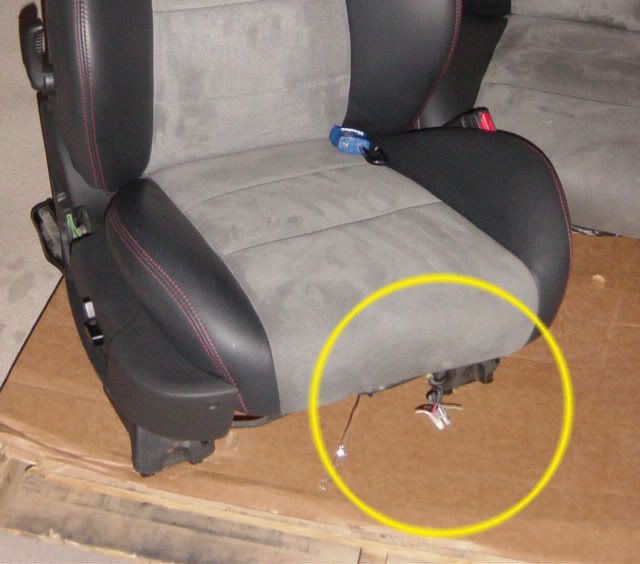 Passenger seat showing where the plug was cut from the
harness. there are only 3 wires going to the plug and
they are verified to be the correct color as those
wires on my seats I currently have. So it's just a
matter of getting a new plug and installing the wires
on the correct pins.
I can't guarantee all the electronics work. I would
assume they do, but I didn't get around to testing
everything to make sure it worked.
I wasn't too worried about the electric stuff. I
figured a plug and splice woulda fixed me up fine. My
major issue was how to get the Magnum back seat parts
to fit into the Charger. Never got a very good
solution, so they got shelved when I found my Daytona
seats.
I'm in Central Iowa, would rather NOT ship these for the time being. Price: $1100 OBO, but right now, I'm not so much about the OBO as I am the $1100.... I MAY be willing to take more than $1100 + shipping if you want me to ship them. But that would be up to you as to how much more over you want to pay for them.
I have more pictures, or can take more pictures if you wanna see more.
Thanks.
Rich