Discussion Starter
·
#1
·
Unlocked w/ Original Box and includes PC interface cable. This has been one of my favorite mods so far but my cam project tapped me out (and then some) and I have to part w/ it. Great price - $215 shipped within the continental US.
Features include:
* 87 octane and 91 octane performance tunes
* Reduced torque management
* Raised shift points
* Raise speed limiter
* Paddle shift hold
* Paddle shift kick
* Tire size speedo adjustments
* Clear / Read CEL's (I use this a lot to clear cat CEL's from my LT headers)
* Data Logging (0-60, 0-100, 1/8 mile, 1/4 mile) - LOVE THIS!
* Advanced Data Logging: this is a feature I've used a TON that allows you to monitor just about any engine / vehicle parameter available including spark advance, throttle setting, pedal position, engine temp, O2 sensors, etc, etc.
Here's an example of the type of data you can plot on your PC by using the Advanced Data Logging feature:
If you aren't familiar with its operation, its a handheld device that has a cable which simply plugs into your OBDII port located under the dash just to the left of your steering column. Installation is a breeze.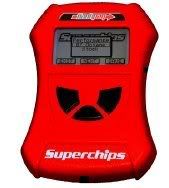 Let me know if you have any questions and good luck...