Discussion Starter
·
#1
·
On a few other forums, members have been asking how much to cut off the plastic intake ends that stick through the hood liner openings. The DC Sports Strut tower bar fits the 300 and Magnum SRT's with no modification to the underside of the hoods.
The Charger SRT hoods do not close with the strut tower bar installed. The plastic hood intake sticks out to far and hits the strut bar before the hood can close.
SRT8U was one of the first ones to install the strut bar on the Charger SRT's. My strut bar should be coming back from the powder coaters soon, for my Super Bee. So I wanted to have the plastic hood intake trimmed and re-installed, before the strut bar arrives.
I sent SRT8U a PM asking how much he trimmed off of his plastic hood intake. He replied that I need to cut off the plastic part of the intake (that sticks through the opening of the hood liner) so it sits behind the hood liner openings.
Before I removed the hood liner and the plastic hood intake. I pushed up on the hood liner, near each intake hole. Then took a red sharpie pen and traced my cut line for the plastic intake. Then I removed the hood liner and plastic intake. I used a dremel tool to cut a starter line on the trace line. Then I used a utility knife to cut along the starter line. Then finished it off with some light sanding.
Passenger side.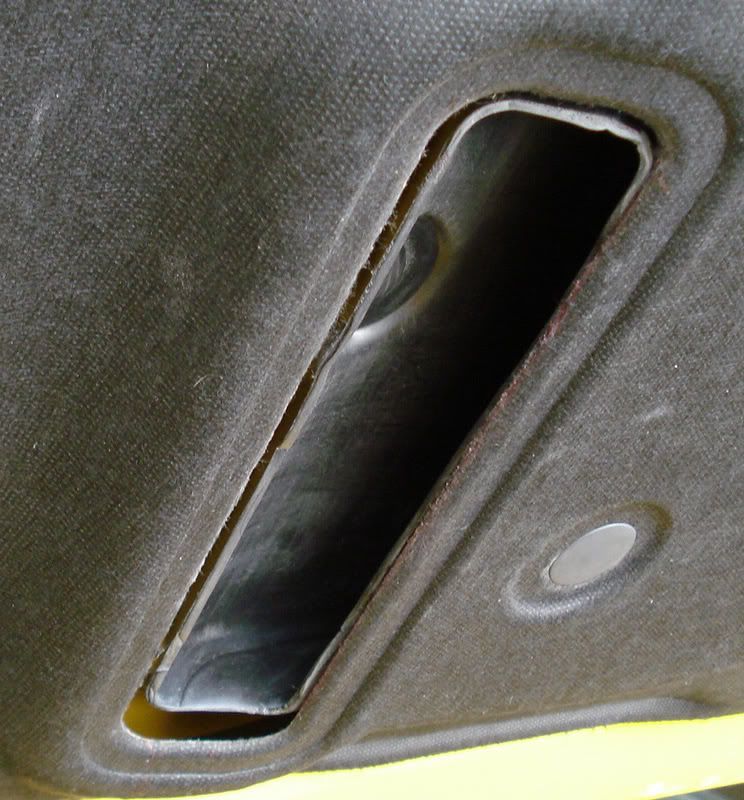 Driver side.
Hood liner and plastic intake re-installed. Now the hood liner is the lowest part of the underside of the hood. The plastic intake has been trimmed back behind each hole, in the hood liner.
Here is a photo before I trimmed the plastic intake back behind the hood liner. You can see how much the plastic intake used to stick through the hood liner openings.