The Blinker Mod
​
This mod will convert your blinking parking lights so that both the standard round praking light in each headlight, as well as the side-markers on the car will blink when the blinkers are engaged! By default, our side-markers stay lit constantly, and do not blink at all. This is very bad for side-visability when changing lanes and making turns as vehicles cannot see your bliners from the side. This will increase your visability on the streeet, and make your drive much safer!
How it works
:
jaak said:

It uses the ground path of the forward facing flasher bulbs to connect the side marker bulbs to ground, when the flashers are off.

So instead of going directly to ground, they go to ground when the front bulb is off. When powered on, the side marker has 12 volts on both sides and doesn't light.

Only thing to watch for with this, is if you see what looks like a side marker is burnt out, check your forward facing signal bulbs. If it burns out, the side marker loses it's path and it won't light either.
Here is a vid of the end result!
NOTE:
This is with the headlights off. With the lights off, the blinkers will alternate between inside and outside. If your headlights/parking lights are on, then the inner and outer blinkers will blink at the same time, and not alternate.
http://media.putfile.com/Blinker_Mod_Result
Many thanks goes to Josh (Crazy_Luck) who stumbled upon the Blinker Mod via word of mouth, and additionally over on LX forums in a post written by Robins_SXT. I have recorded some instructional video, and taken some pics of the connector locations, as well as recorded a video of the end result.
For starters...don't do what I did and turn your ignition to ON so you can test your blinkers with your parking lights on, and then leave them on while performing this mod. It's a quick way to blow a 15 Amp fuse.
:redface:
- Yes, even a genius like myself makes mistakes sometimes. :angel:
On to the mod!!!!
Tools Needed:
1 - Very small jeweler's screwdriver.
1 - Pair of hands
1 - Monkey Brain
Ok folks, there are two connectors here that you're going to need to locate. Each one is behind the headlamp assemblies, and are clipped on to the a piece of plastic in that area. You'll need to remove the stock air box /filter in order to easily access the Driver's Side Connector!
I've taken a couple pics of the location of each connector, as seen below:
Driver's Side: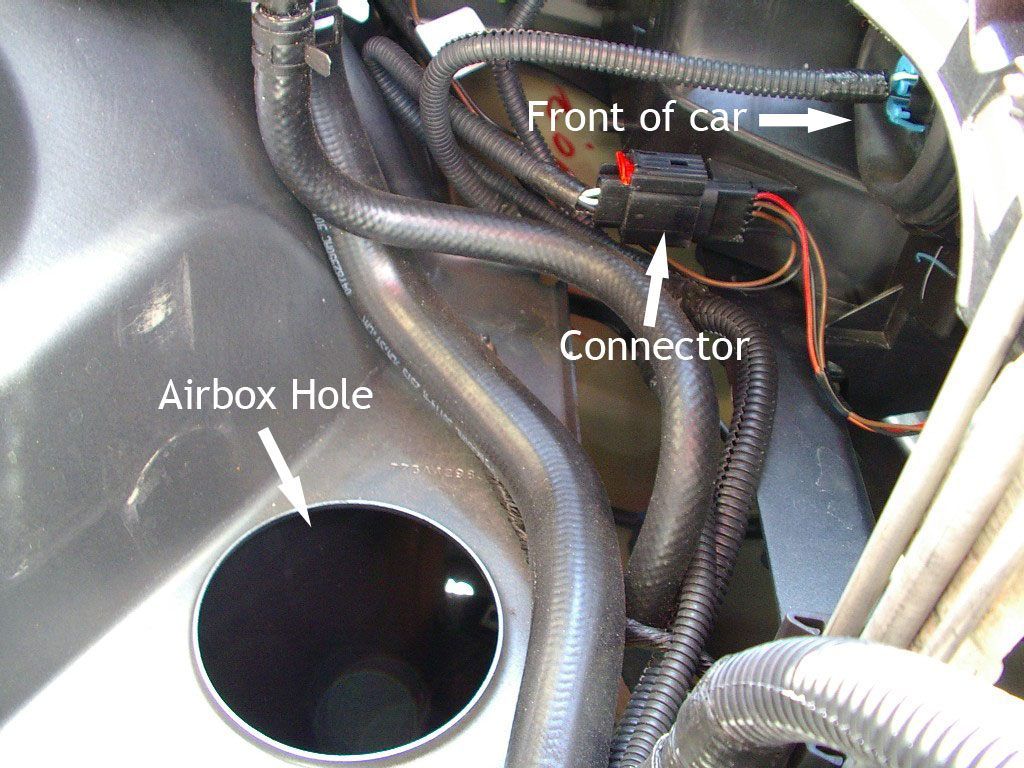 Passenger Side: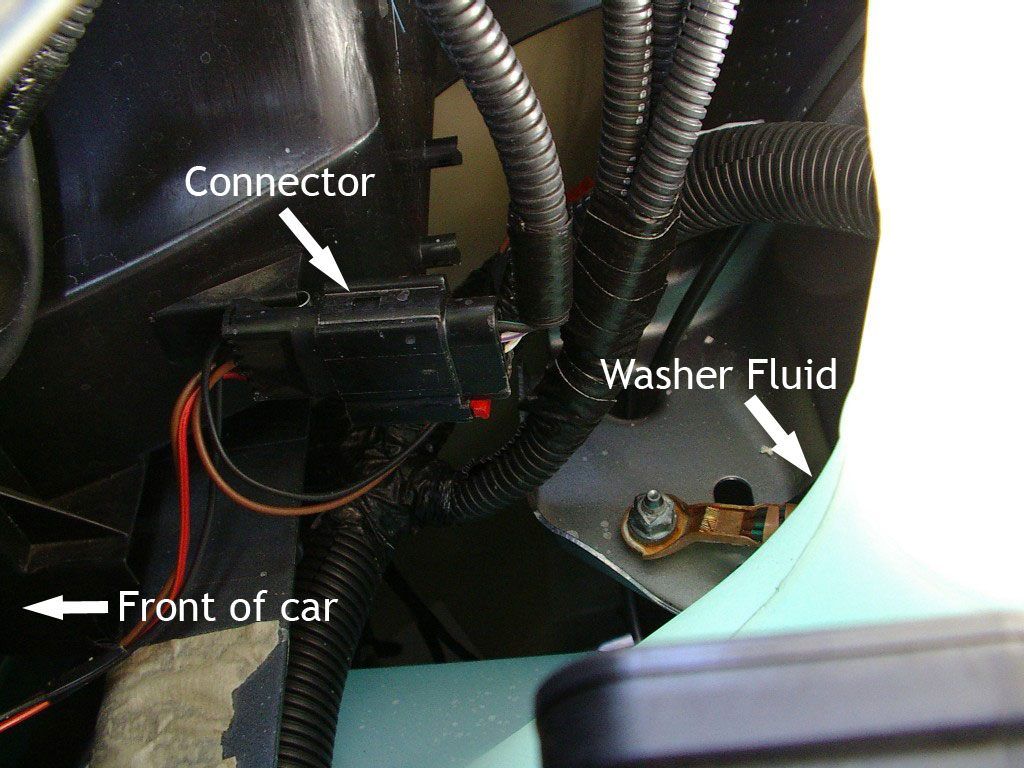 Now that you have identified both connectors, now it's time to remove them. At this point you should ensure your keys are not in the ignition, and that your lights are completely turned off to remove the risk of shorting a wire. Now we will remove the connectors from the clips.
Please note
: that the red locking tab on the passenger-side connector is found on the UNDER-side of the connector, unlike the driver-side which can be easily seen on top! Not sure why DCX decided to mount one inverted, but whatever, they built it, we just mod it.
The following 3 pics show removing the connectors from the clips: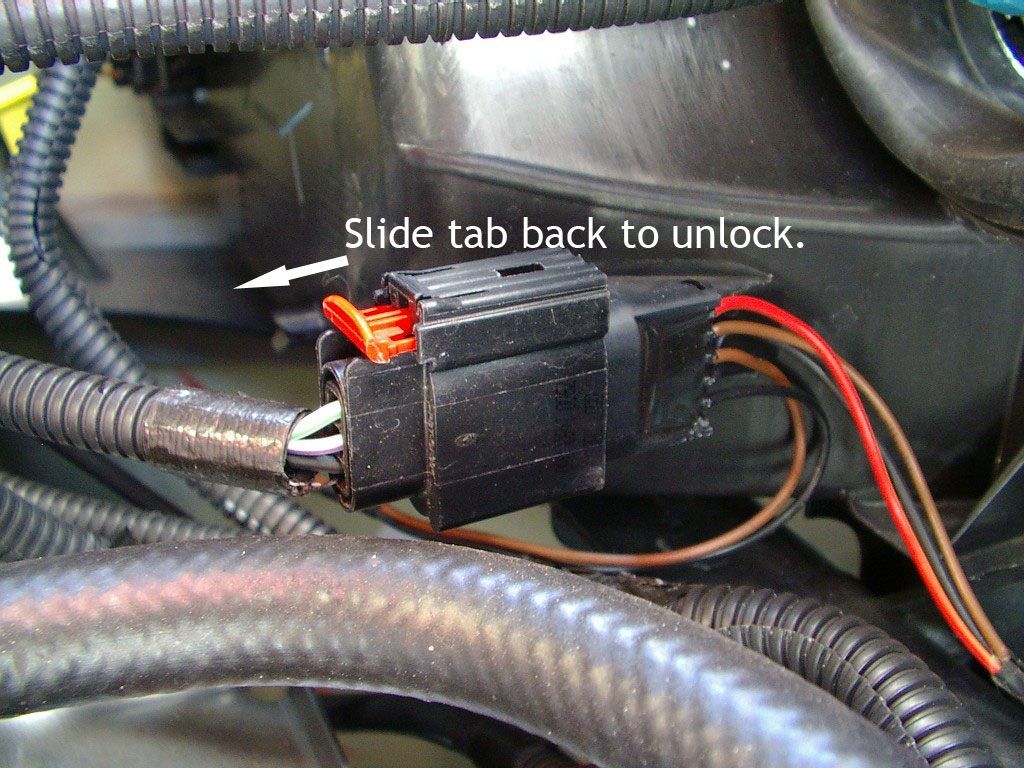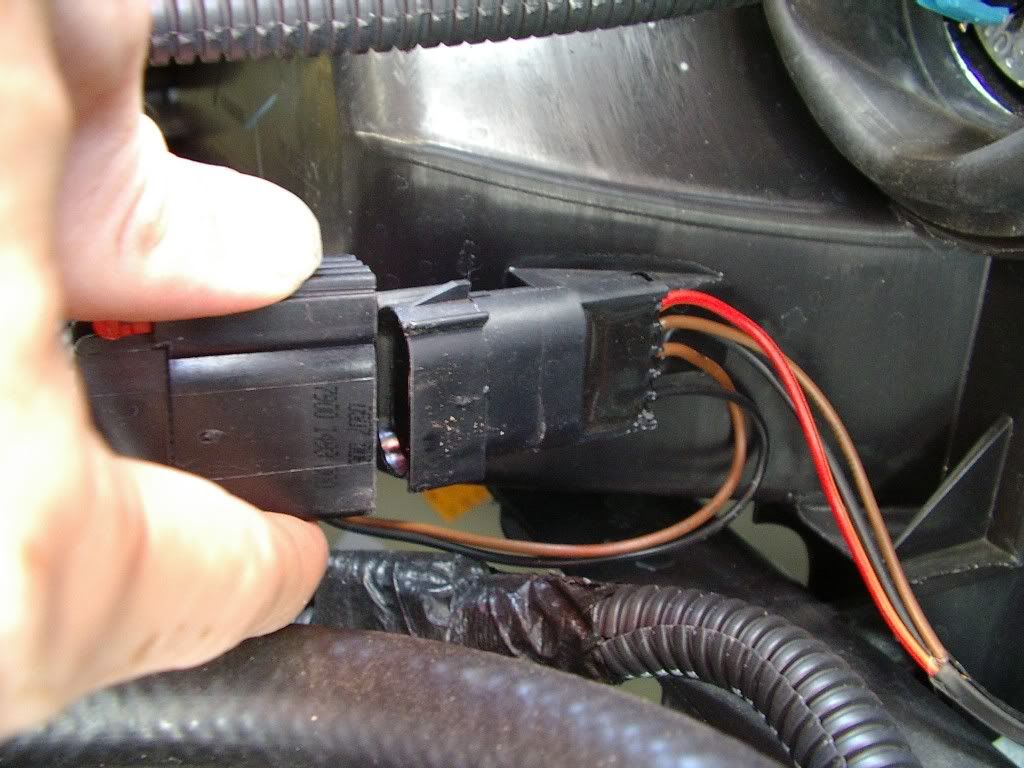 Now from here, you should note that there are three (3) wires per connector. Don't worry about the color-coding on the wires, it is not important for this mod. All you need to do is ensure that you are swapping the physical location of each of the outside 2 wires with each other.
In other words, If you label the wires 1, 2, and 3....you are going to pull out wire 1, and place it where wire 3 is, once it has also been removed, and place wire 3 where wire 1 was.
Once you have removed the clips, follow the steps and instructions I have set forth in this video. This is a very simple process and should take you well under 5 minutes per side. This video demonstrates the technique performed on the passenger side of the car.
Blinker Mod Instruction Video
Good luck guys!!! Enjoy the mod!
Thank you again to Josh, and Robins_SXT!