Well......... And for my 1st post since now that my short 2wk temp ban is up, i feel like i should share my newest mod with you fella's. I finally had enough time to do my tails and corners.
I didnt really want to do the light black outs the old fashioned rattle can method this time around like i have done so many numerous times in the past on all of my various blacked out platforms. reason being is i wanted to try the black and clear mixture method to see how much easier it is to do, and well....... its super easy as long as you have access to some professional auto body paint and sprayers.... no sanding is really needed either although i did end up sanding some off at the end due to not as much light as i wanted to pass through was passing through and also the passenger side was a tad bit darker when the lights were on. not much darker but noticeable none the less so i just wet sanded them down equally with some 1500grit to where i wanted them. i put them on teh car with lights turned on for that process so i could see exactly how much light was passing through and what areas needed more or less sanding... when all was well i polishes them up to eliminate the haze the sanding creates and then a coat of wax for added protection. end results = perfectly tinted tails with great reflections and glossiness.. they look like black glass to me and i love them.. thats really the only thing i didnt like about my azz end, them huge red squares stuck out like a sore thumb, but now they blend in and give the azz end a whole new look. so what do you think?
oh and i decided not to do the 3rd brake light as i ordered a vinyl cover up sticker instead with my nickname cutout in it. it should be here shortly.
Heres some pics. i will post better ones once i get the whip all detailed up. its been raining a lot here so i havent got around to it yet for it to end up all dirty again the very next day.
Let me know how you like them
Freshly painted and Drying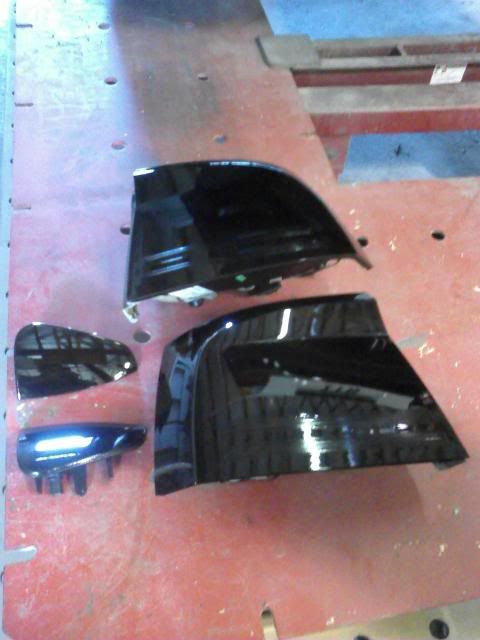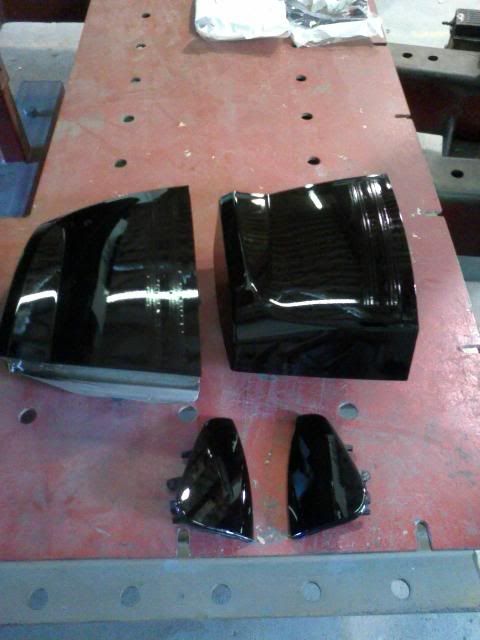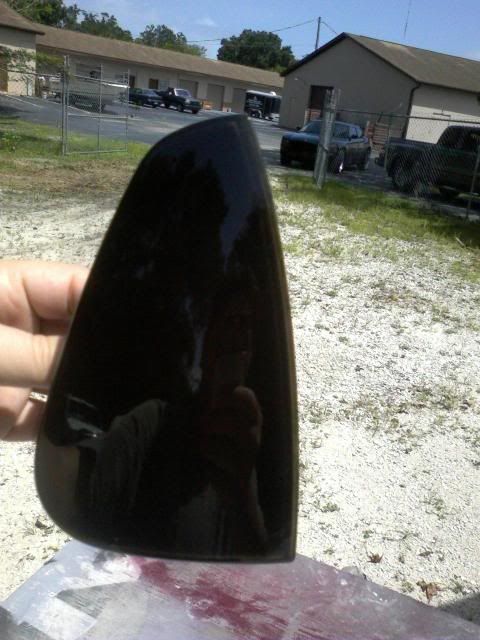 Finished Results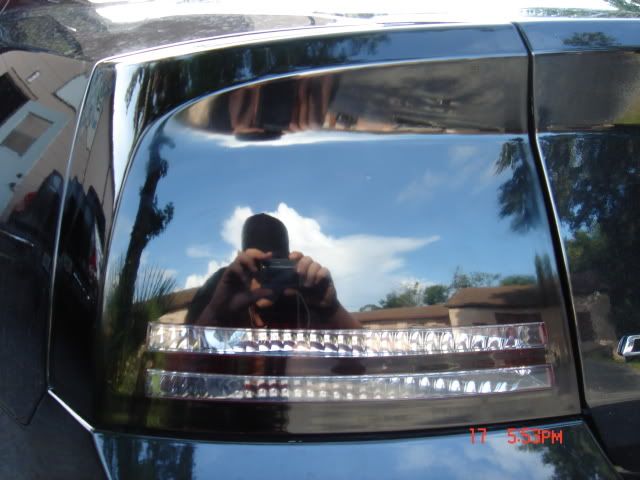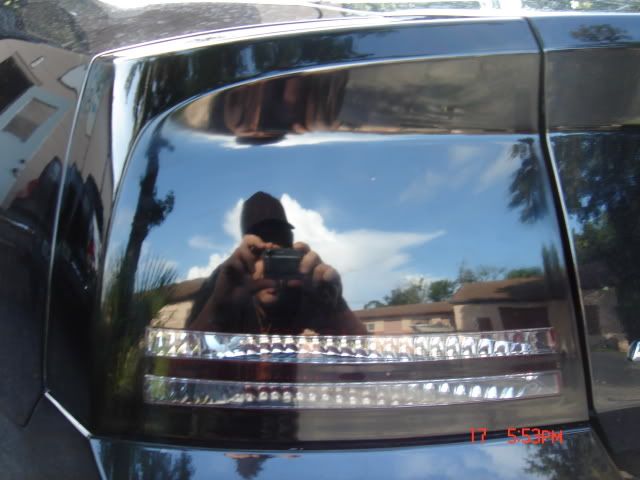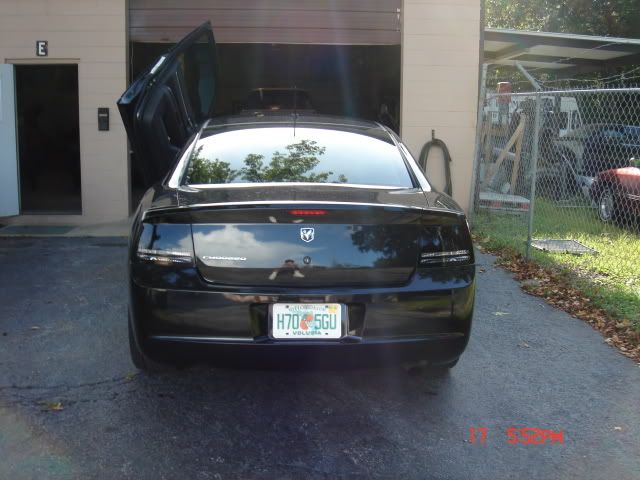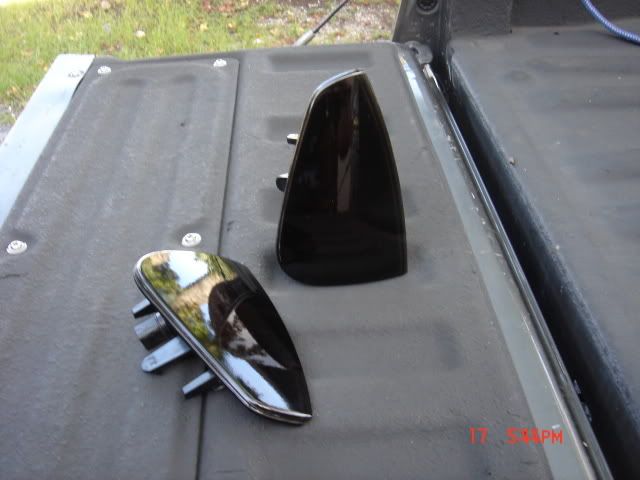 Can you still Notice the reflector? still very dark and shiny, yet still transparent---thumbs up!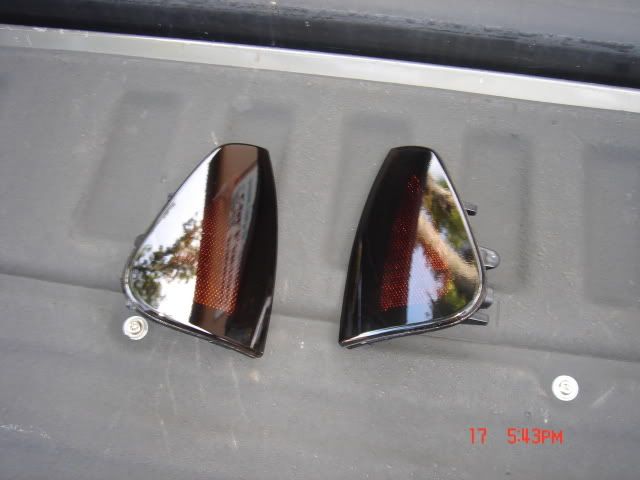 Compared to my Spare Set---Much better black IMO