Gave it a go again. I'm aiming for a 12-sec time or a 109 mph trap speed. We were in search for good air, it didn't end up being as good as we hoped it would be. Still though, the DA was around 800-900 feet, and whenever it's below 1000 here you gotta consider that great air.
Here we are just after arrival cooling down.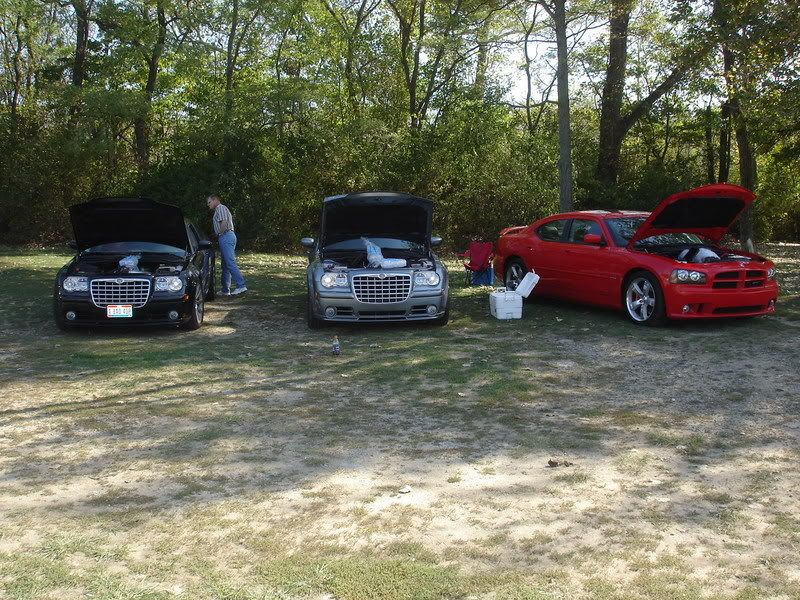 Bummer on the day was that I screwed up on my forst stage when I had the motor down around 145 degrees for my run and didn't get a time for the pass. Here it is though, this is what a 300CSRT8 with the AFE Stage 2 and stock exhaust sounds like: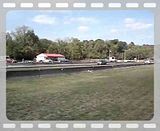 Here is Jeff with a Corsa and Mopar intake, he ran best of
[email protected]
on the day:
By this time I was back up to 188 degrees but decided to make a couple more passes before I ice the intake again. Here I am going against a seriously modded Mustang. You know how people talk about racing against someone with a faster car but may not drive it perfect, well here's a perfect example. I ran a 2.078 60ft
[email protected]
to his 1.771 60ft
[email protected]
Here he shifted it better out of the hole and got me with my 2.064 60ft
[email protected]
to his 1.867 60ft
[email protected]
That wasn't a good run and I went to the pits to ice back down. Before this, my friend Mike with an '07 Charger SRT8 (he's Comp T/A #57 on Charger forums here) got a good run in after 90 mins on ice. He's a great racer with a 10-sec Trans AM in the garage. He ran a
[email protected]
with a 1.9x 60ft!!! He did run with his seprentine belt off though. His previous best run was a
[email protected]
thing.
I cooled back off into the 140s and went to stage. A damn modded Ranger totally messed up my second cool down by breaking down and needing to be pushed out of the burnout box and I was back in the 170s for my stage and was at 180 by the end of this pass, however it was still a good run. 2.016 60ft (personal best!!!)
[email protected]
(best ever trap speed!!!)
I tried one more run at 188 degrees before the day was over, ran another mustang. I ran a 2.048 60ft
[email protected]
This makes it four times at the track now and I keep getting either a better e.t. or a better trap speed so I'll be back at least one more time this fall - who am I kidding, maybe several
Eric