Discussion Starter
·
#1
·
First off I wanted to give a big thanks to Resume Speed for posting the pdf file link to print out and take into the dealership to have the coolant problem on the 6.1 looked at. Helfman Dodge here in Houston did not hesitate to fix this for me. Now this is how the coolant and coolant box should look.




My painter "finally" :lol: got around to painting some parts, for my Super Bee. I got a chance to install them recently.
Here is the ABG roof spoiler installed.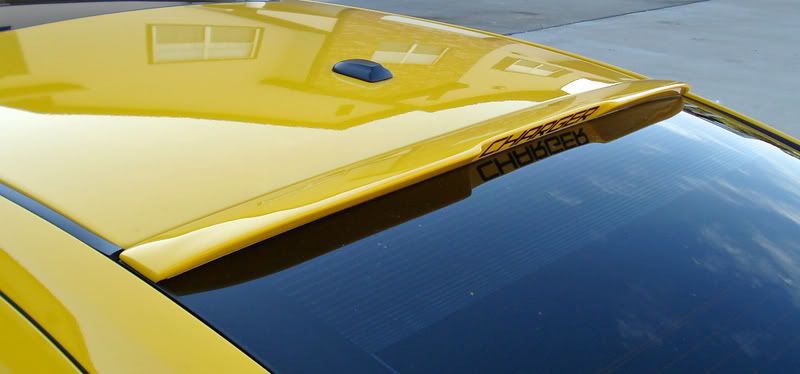 I had Rider Graphix make the CHARGER letters. With the middle indention ABG put into there roof spoiler, I felt it was a perfect place for the letters.
On the Daytona edition Chargers, there radio and shift bezel comes painted in the cars color. I really liked how that looked, plus they had to be painted as I am also painting my wood dash kit in Det. yellow as well (not finished yet).
I also had the chrome bezel piece painted in Black. The Billet Tech, Bee Hive shifter, really finishes it off (Thanks Heidi).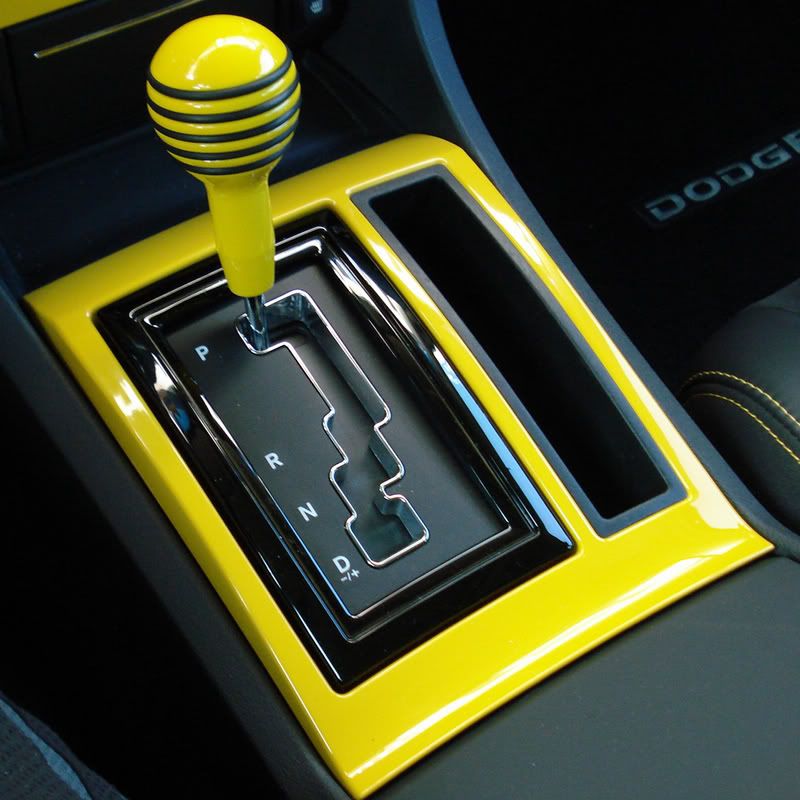 My painter also finished my fuel rails and throttle body (Both of those pieces can not be powder coated).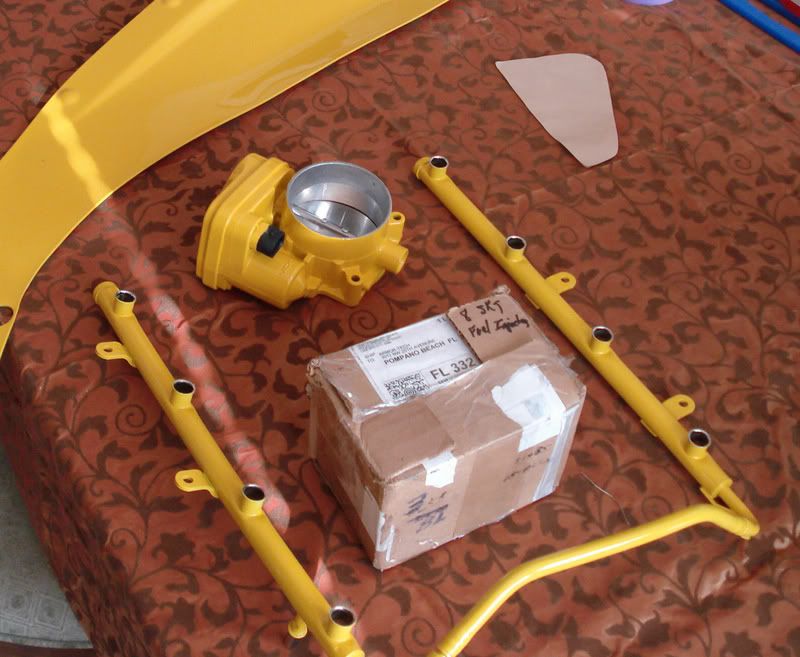 He also got the wiper cowls and hood struts painted as well.
Here is the Carbon by Design radiator piece also painted in Det. Yellow, not the stock carbon fiber look.
Last but not least. I have owned a few cars in my days, but never has a manufacturer thanked me for buying one of there cars. Then by sending me a replica model car with the number plaque as a thank you. I was blown away when I opened the box UPS left at my door.