Got my car Dyno'ed on Oct 23.
306 rwhp / 355 rwtq
Mods:
SuperChips flashpaq 91 Octane tune
K&N drop-in filter
Resonators removed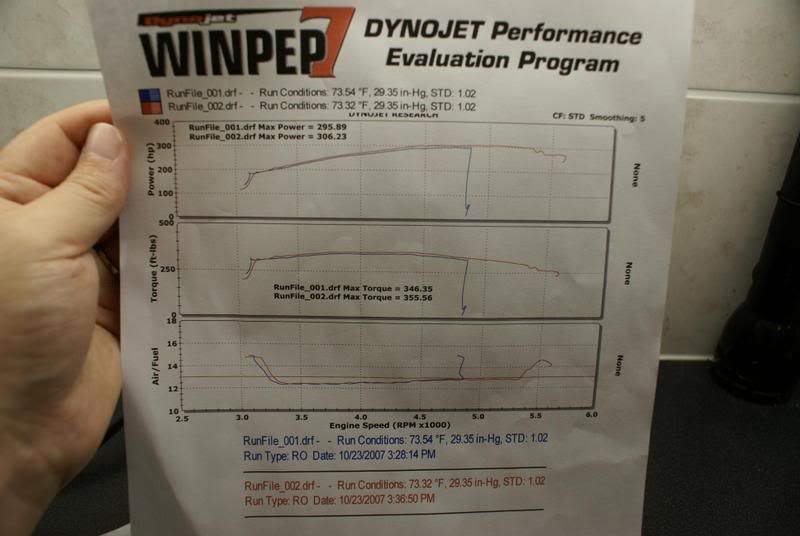 -----edit-----
Dyno was performed in 4th gear. During the first run the speed limiter (I had it set to 140 MPH) kicked in. I adjusted the speed limiter for the second run.
Seems that the MAF or the injectors kill the fuel at the end of the run. Not sure what the flow is for the stock injectors....