Daytona / R&T Rotor Size ?
---
I bought some new Rotors for my R/T R&T and all 4 rotrs are almost the exact same size, 2 are about 13.75" and the other 2 are about 13.5". I'm pretty sure the smaller ones go on the back, but I was expecting a bigger size difference. Did I get the right rotors ?

Thanks guys

2006 R/T w/R&T
---
2006 Stone White Charger R/T R&T
No-ESP Mod, K&N CAI, JBA Shorty Headers, JBA Mid-Pipes, removed muffler, 180* T-stat, Diablosport Predator, Front Blinker Mod, Demolded, Painted Hemi Half Covers, L.E.D White internal Lights, Black Painted Calipers, Black powder coated F&R Drilled and Slotted Rotors, Z.E.X. 125-shot Nitrous, custom catch can, **Car is no longer all smashed up**
They are the right ones
---
6.1 Intake manifold,SRT MAX cam on 112lsa, CNC Inertia Heads milled,mopar TCM,blue tops, 3000 Edge converter 3.91 Getrag, Kooks LongTubes, catless mids and SLP Loud Mouth II, powerbond undrive pulley, 170 tstat, , R1 crossdrilled/slotted rotors, HAWK Pads,eibach lowering springs,dampners,sways mopar strut braces, razors edge sub frame connectors
#157 of 1400
ACES IV Quantum Blue Lubricants
PB 1/4 12.38@110.66
http://s182.photobucket.com/albums/x...2-12-13-01.mp4
http://s182.photobucket.com/albums/x...=VIDEO0010.mp4
i dont want to alarm you but, after all the research that me and fellow member FahadR/T have done we discovered that the R&T and Daytona rotors are the same as the regular R/T rotors only difference is the pads!.

the rotor sizes are 13.6 fronts and 12.6 in the rear
---
2007 TorRed R/T R&T
(Gone but not Forgotten)
: CBD CF SRT hood, Kooks LT's, SLP LM2 cat-back (gone), Corsa Cat-back, MM ported throttle body, AFE Stage 2 CAI, Prededator 91 Perf CAI tune (+3.5% fuel), Ultimate Pedal kit, BT Visor disguisers, sill plates and other goodies, 35% Tint, 22elite console cover
.
The place i bought my rotors from said there is a size difference between the R&T/Daytona rear rotors, and the regular R/T rear rotors. So today I put on my rear rotors and then my calipers...... dont fit, the rear Rotors are too big. Oh man I'm pissed. So Yes, the Daytona/R&T rear Rotors are the same size as the regular R/T rotors. Hope the place i got them from is open Monday. Grrrrrr
They gave you SRT rear rotors.
---
2006 Chrysler 300C
PWR 462,Wilson Intake,lot of Billet Tech,Brembos,8.8 Paramount rear and HTC Nag1 and lots
more.10.64@126.78.......so
far.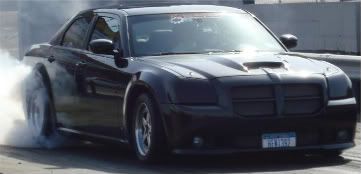 It's also possible they gave you police package rotors.

R/T fronts are 13.6 x 1.0 vented
R/T rears are 12.6 x .87 vented

Police Pkg fronts are 13.6 x 1.1 vented
Police Pkg rears are 13.8 x 1.0 vented
---
06 RT w/ R&T Bright Silver

Mopar CAI * Motorad 4128 * SRT8 Catback * Daytona Grill * Chin Spoiler
Rear Diffusor * Glove Box Light * 22Elite CC * DeMolded * SRT8 20's
Hood Struts * SilverStars * Predator * NoESP * SRT8 Door Pulls
Junior Member
Join Date: Sep 2007
Posts: 26
Quote:
Originally Posted by
Omegas
Is that a misprint or are the rears bigger then fronts on the police pkg? WTF?!?
No misprint, the rears are bigger(diameter) but thinner. I've been trying to
track down all the part #'s to make this swap in my R/T to compensate for
the decrease in braking performance since switching to 20's.
I wanna go fast but stop stop fast too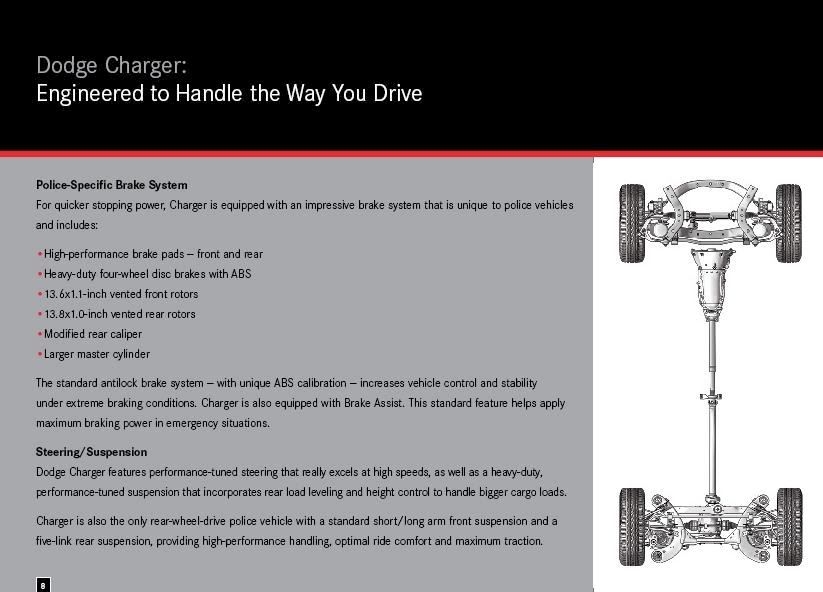 ---
Last edited by smoke; 02-18-2008 at

02:07 PM

.
Posting Rules

You may post new threads

You may post replies

You may not post attachments

You may not edit your posts

---

HTML code is Off

---