Senior Member
Join Date: Feb 2013
Posts: 543
(Thread Starter)
Quote:
any plans on changing any of the metal panels (exterior) to CF? huge weight losses to be had....
Not at this time, my goal with this car is just to be in the 12's, right now my best run to date is 13.11, hoping to shave off that last bit this year once the track opens
That's street tires, nothing taken out of the car, 1/2 tank of gas or more. Yes I can do it with DR's but I want to be in the 12's exactly as I drive it normally.
---
Inferno red Charger SRT8


To view links or images in signatures your post count must be 10 or greater. You currently have 0 posts.

Senior Member
Join Date: Oct 2009
Posts: 520
nice. very nice - and good luck with those 12's (should be possible
---
Bryan - Fredericksburg, TX - Silver 2009 Charger SRT-8: Stock + ProCharger (8Lbs), ACES IV, QB Oil/trans/PS
| | |
| --- | --- |
| The Following User Says Thank You to bds71 For This Useful Post: | |
That's just gorgeous. The 6.1 is one of the most visually appealing Hemi engines and your touches really take it to the next level.

Good luck on those 12s!
---
2016 Charger R/T Scat Pack
2014 Charger R/T Blacktop
2011 Toyota FJ Cruiser

I can teach it to you but I can't understand it for you.
| | |
| --- | --- |
| The Following User Says Thank You to Hazmat11 For This Useful Post: | |
Senior Member
Join Date: Oct 2014
Posts: 969
You're missing cup holders so you can put your coors light cans down and talk all things hemi.... :P
Senior Member
Join Date: Feb 2013
Posts: 543
(Thread Starter)
Quote:
You're missing cup holders so you can put your coors light cans down and talk all things hemi.... :P
The pic below is from before I added the CF cover, as you can see 2006's didn't come with those OEM, they are only on later years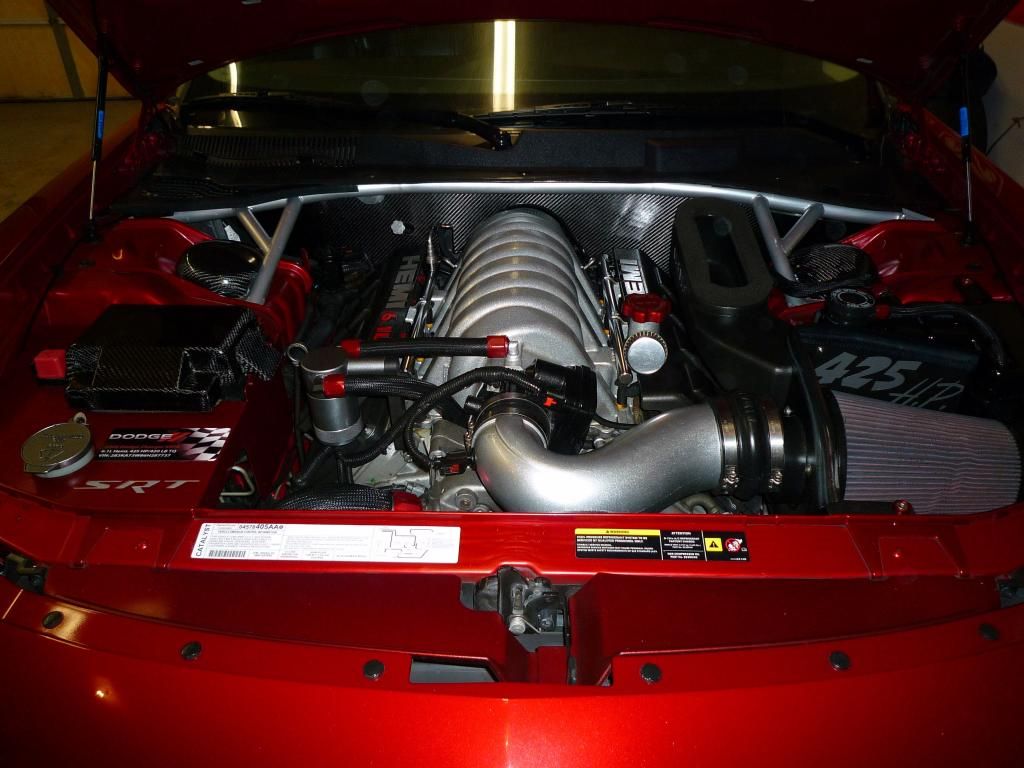 Posting Rules

You may post new threads

You may post replies

You may not post attachments

You may not edit your posts

---

HTML code is Off

---