New 2012 Pitch Black SRT in the garage :)
---
Just picked up or new SRT this evening and all I can say is WOW! It came with the driver confidence group and the sunroof. Our RT Max was bad-ass but this ride is amazing!
Already hit a dead deer on the way home and the front fascia and the entire underside is covered in blood and some guts hanging down. After cleaning everything off, no damage was found.
This is the wife's ride, but ill probably hold it hostage for a few days.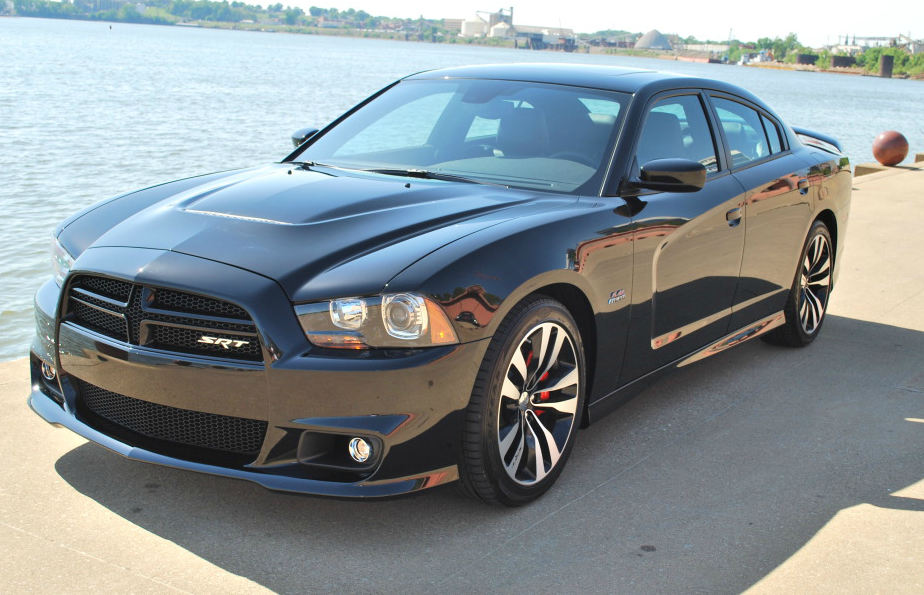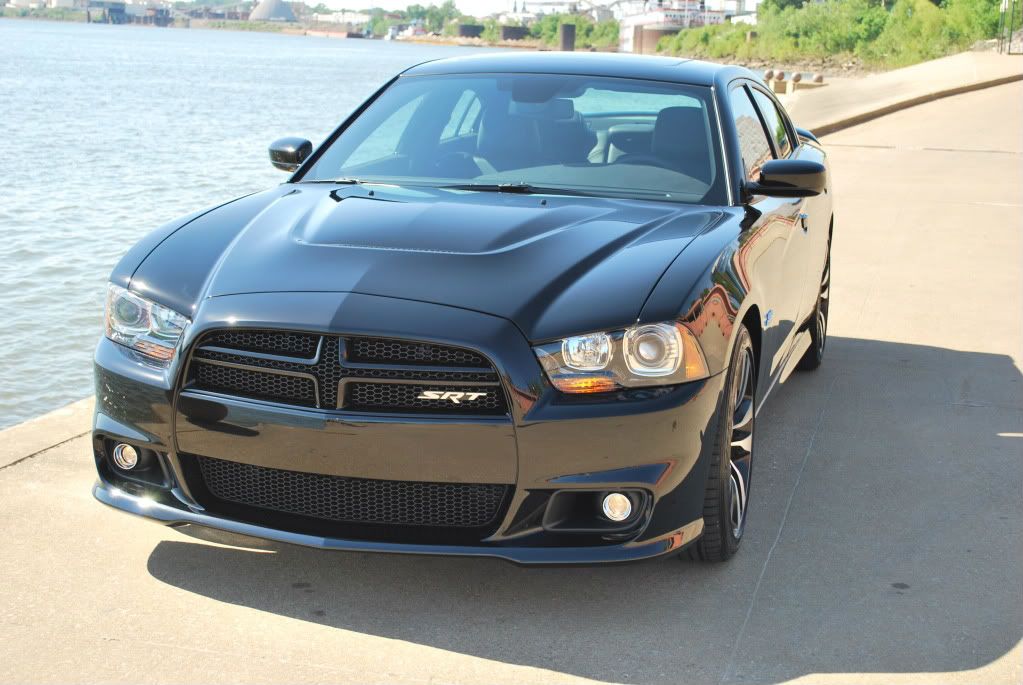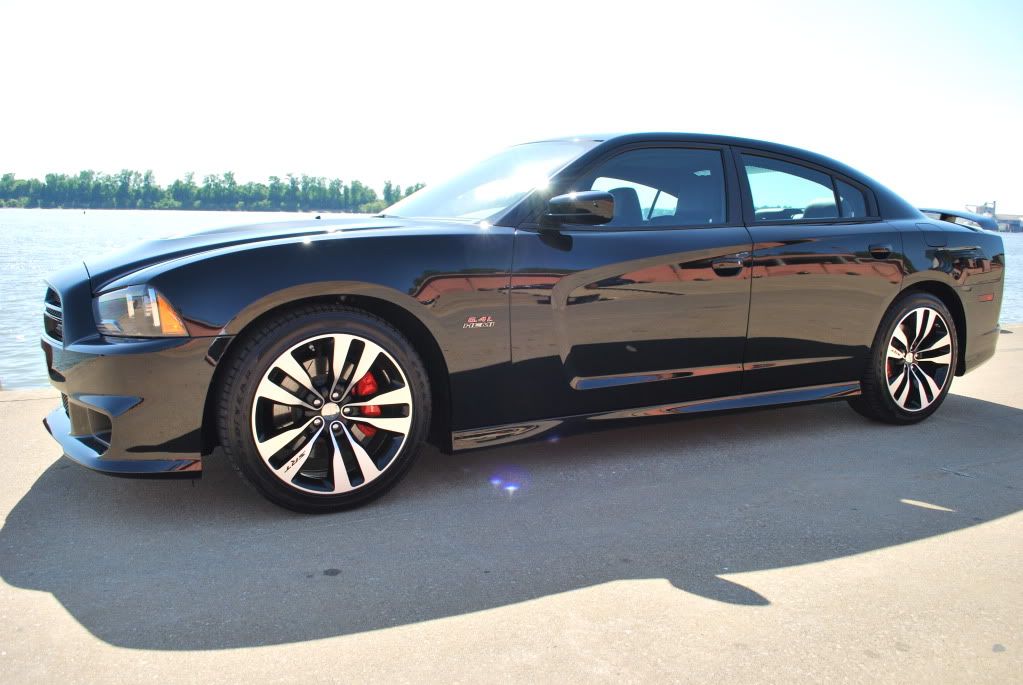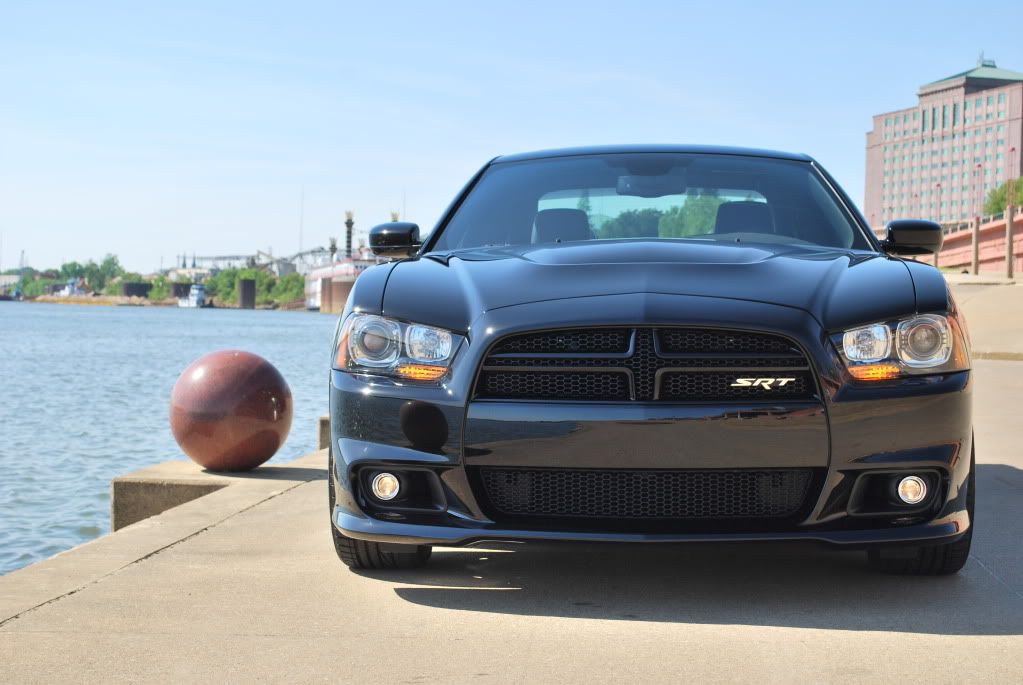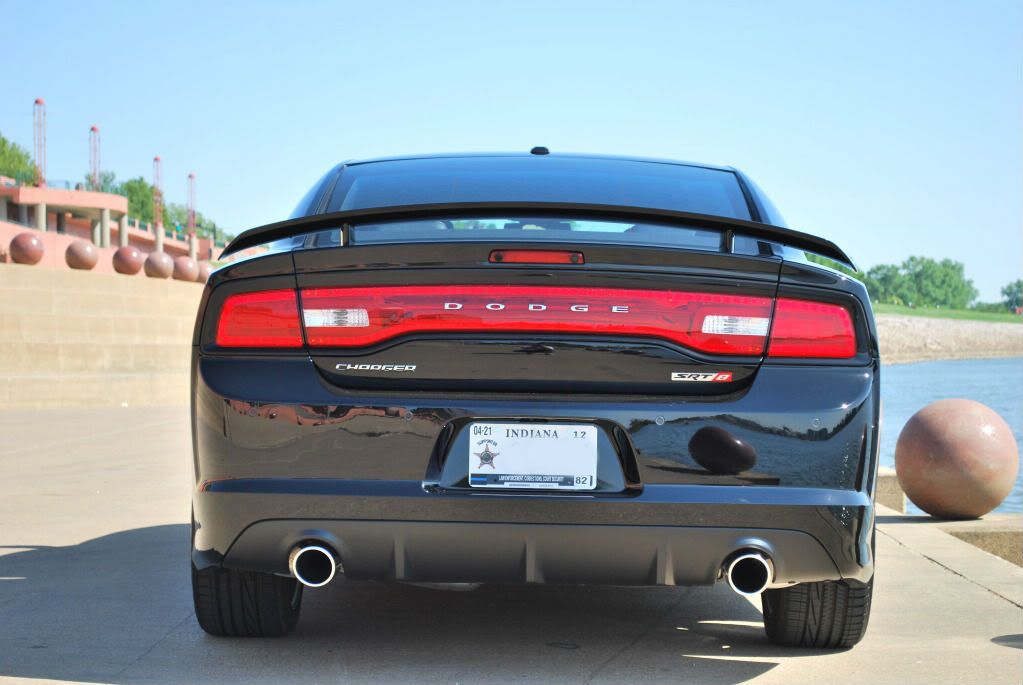 I had a chance to check out the "Timers" feature. I eased into the throttle to try and keep it from spinning and also let the Charger do the shifting. I had quite a bit of spin still and let off a little early. Not an overly impressive report, but I'm sure if I made a couple of attempts, I could improve the times some more.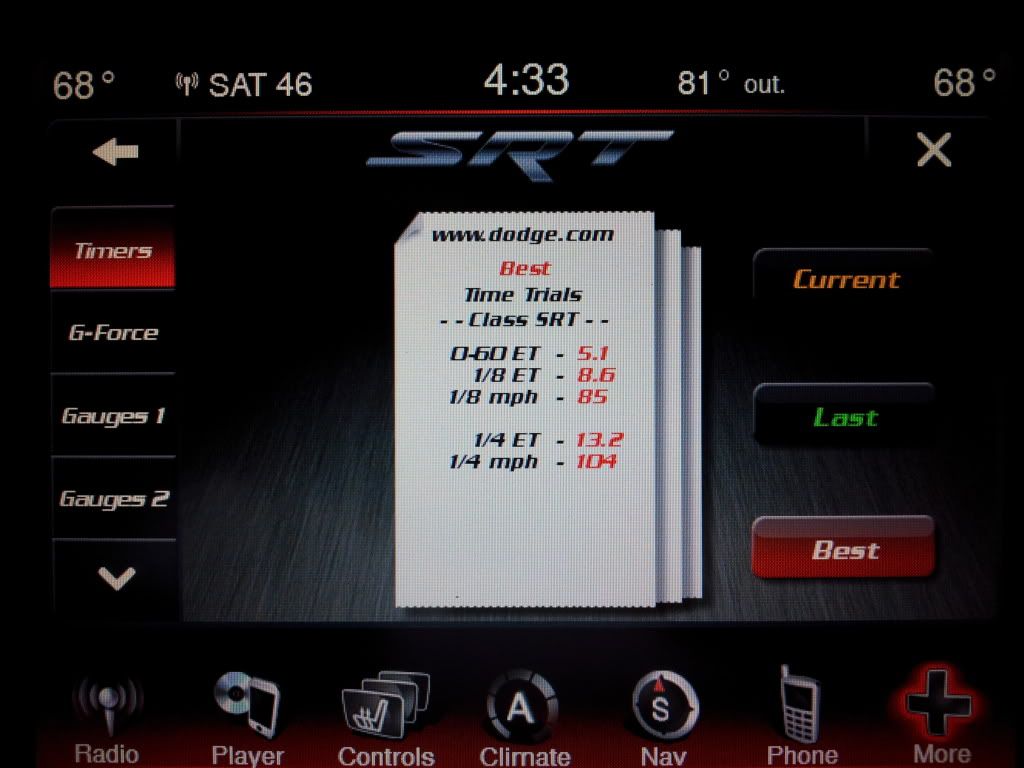 ---
2012 Dodge Charger SRT8
To view links or images in signatures your post count must be 10 or greater. You currently have 0 posts.
---
Last edited by jdrew; 04-19-2012 at

04:22 PM

.
No offence but I wouldn't let you drive my future next brand new ride with the luck you have. Is it even possible to be that unlucky with new cars?
---
2015 Charger SRT B5 Blue
2013 Charger SRT8 Jazz Blue GONE
#003 Charger Mopar 2011 GONE
My wife was the one hit in the wreck, ill take the blame for the deer. Lol
Senior Member
Join Date: Jan 2009
Posts: 882
wow jeremy

that is a quick upgrade
so did u trade in the RT max
Quote:
wow jeremy

that is a quick upgrade
so did u trade in the RT max
Yeah, we traded in the Max.
Very nice... Congrats on the new ride.
---
Current 2013 Dodge Charger SRT8, Corsa Extreme exhaust, 20% window tint, AEM drop in filter
Awesome dude

Sent from my DROID RAZR using AutoGuide.com App
---
2013 Dodge Charger 5.7L HEMI TorRed BlackTop with Beats Audio. SLP LoudMouth 1, Kooks Long Tube Headers, 20% Tint, LMI AirHammer Intake... More to come.


2010 Dodge Charger 3.5L Brilliant Black (Traded Up) Magnaflow Catback, CAI, 20% tint, Cold Plugs, 100 Shot Zex wet Nitrous Kit.
Congrats! Nice car.
---
2012 Dodge Charger R/T Road & Track, Super Track Pak, DiabloSport 91 Tune, Mopar CAI, Borla S-Type Exhaust, BT Catch Can, Serious Metals Strut Bar
Senior Member
Join Date: Oct 2005
Location: East TN
Posts: 8,603
Very nice!!
Congrats on an awesome ride!!!! Do u mind saying how much it was?
---
2013 Dodge Charger SRT8
Posting Rules

You may post new threads

You may post replies

You may not post attachments

You may not edit your posts

---

HTML code is Off

---